Photo DZHOVANI
More than just a mere quarantine record, Jade 玉观音 (PAN, June 4th) finds Pan Daijing exploring the extremes of her own subconscious after years of increasingly unpredictable performances at such venerable art institutions as the Tate Modern, Martin-Gropius-Bau, and the Haus der Kulturen der Welt.
As soothing as it is unsettling, the long-awaited follow-up to 2017's Lack LP unfolds like an uncompromising movie. There's peaks and valleys; noise and numbing agents; spoken word and abstract sound; details without a denouement; and tension without a true release.
"Solitude is like an immense lake you're swimming through," explains Daijing. "Sometimes you dip your head in and sometimes you lift it above."
This metaphor is especially apparent on "Let 七月," an open invitation to dive into the deep blue sea and swim away from the shore rather than towards it. Or as Daijing puts it, "I feel the lightest around water and this song explains one of the many reasons why."
Check out another track from Jade 玉观音 below, along with a quick look at its art (another Daijing production) and complete tracklisting….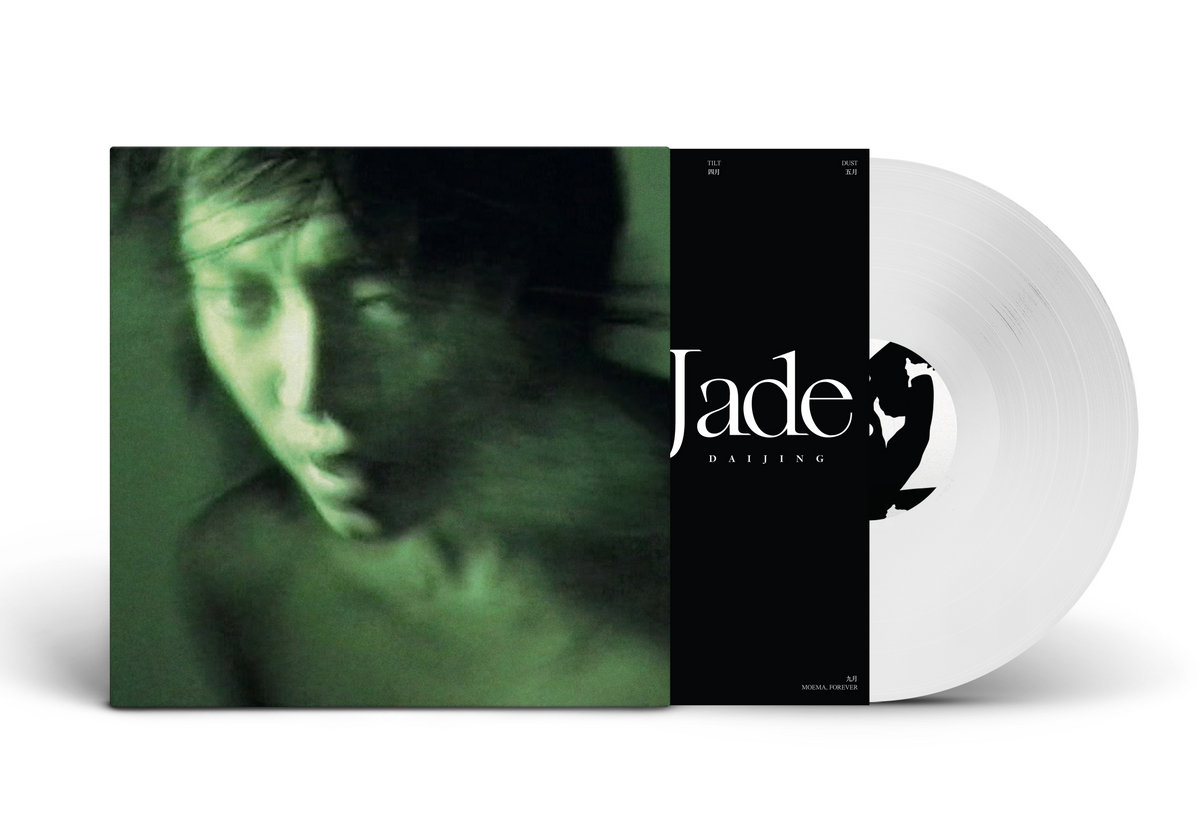 Pan Daijing
Jade 玉观音
(PAN, June 4th)
1. Clean 一月
2. The Goat 二月
3. Dictee 三月
4. Tilt 四月
5. Dust 五月
6. Ran 乱
7. Let 七月
8. Metal 八月
9. Moema, forever 九月