"When we were roommates," says Peanut Butter Wolf, "he'd wake up every morning and put on jazz records and play drums along with them for hours. Just because. And that's what I'd wake up to. A free Madlib concert every morning."
The Stones Throw founder has lots of stories like this, which is to be expected when you've spent the past 17 years releasing such crucial underground records as J Dilla's Donuts LP, the exquisitely packaged reissues on the Egon-helmed Now-Again imprint, and the many, many styles and shades of Peanut Butter Wolf's old roommate (Madvillain, Quasimoto, Yesterdays New Quintet, Madlib Medicine Show, etc. etc.).
The San Jose native isn't about to rest on his laurels, though. Aside from bringing his roaming DJ revue to cities like Seattle (September 14) and San Francisco (September 20) on a regular basis, the consummate crate digger deals with the day-to-day operations of Stones Throw, a dream job that got its very own Kickstarter-funded documentary recently. With the Madlib-scored Our Vinyl Weighs a Ton set to get an outdoor screening in L.A. next month and Stones Throw nearing its inevitable 20th anniversary, we thought we'd tell Chris Manak's life story a different way—through his most treasured possession, his record collection…
[youlist pid="PLlxVAExh_bYbydBUf3agkalD1mg6yFFsA" width="960″ height="540″]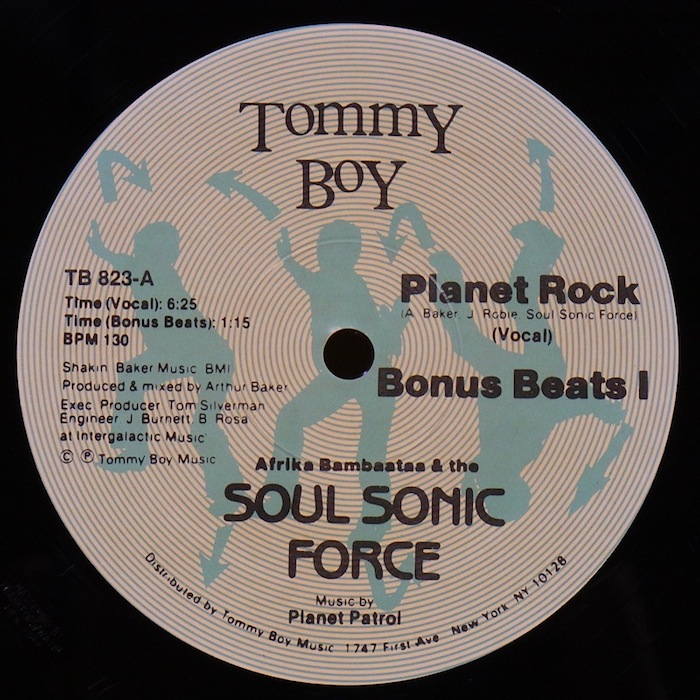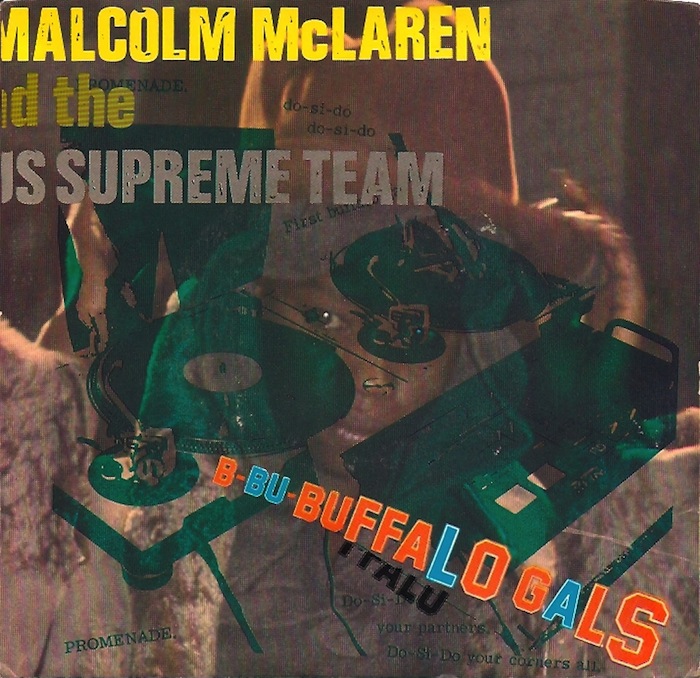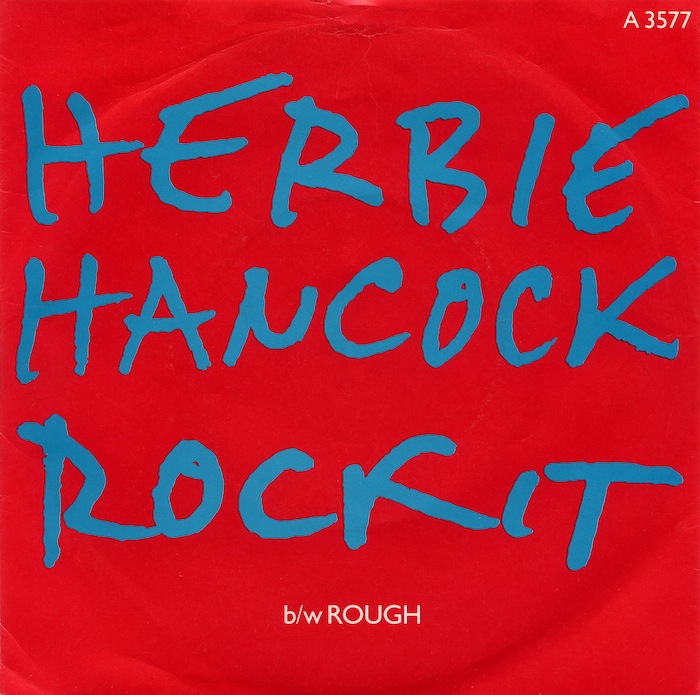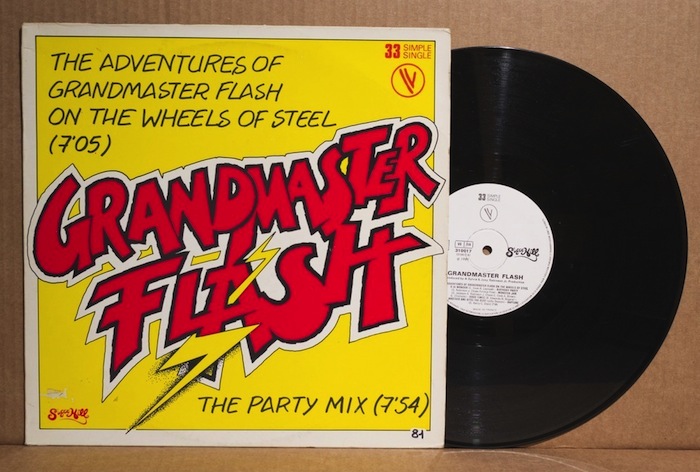 The Records That Made Me Want to Be a DJ/Producer
There were a few in the early '80s that stand out. "Planet Rock" by Soul Sonic Force (and the whole electro/space jam movement that followed that song) got me excited about the thought of DJing. At that point, nobody I knew had a DJ mixer or two turntables, but we all had at least one turntable and a tape deck, so we did the "pause mix/edit" thing. And my friend Steve and his sister Cindy each had a stereo set with a turntable and speakers so we'd get a boombox and put it in the hallway in between the two bedrooms and carry a speaker from each room to the hallway and record that way so when a song from Steve's room would end, we'd start a song from Cindy's room. We thought we were slick having a "continuous mix" with no space in between, even though it wasn't an actual "on beat" mix.
Other songs that made me wanna DJ were Malcolm McLaren's "Buffalo Gals", which was the first song I remember hearing with scratching, and then "Rockit" by Herbie Hancock. Ironically, it took people from the "punk scene" (Malcolm) and the "jazz scene" (Herbie) to release a song with scratching incorporated and not anyone in the "hip-hop scene". Oh yeah, and "Grandmaster Flash on the Wheels of Steel". That was the first mega-mix on record I ever heard.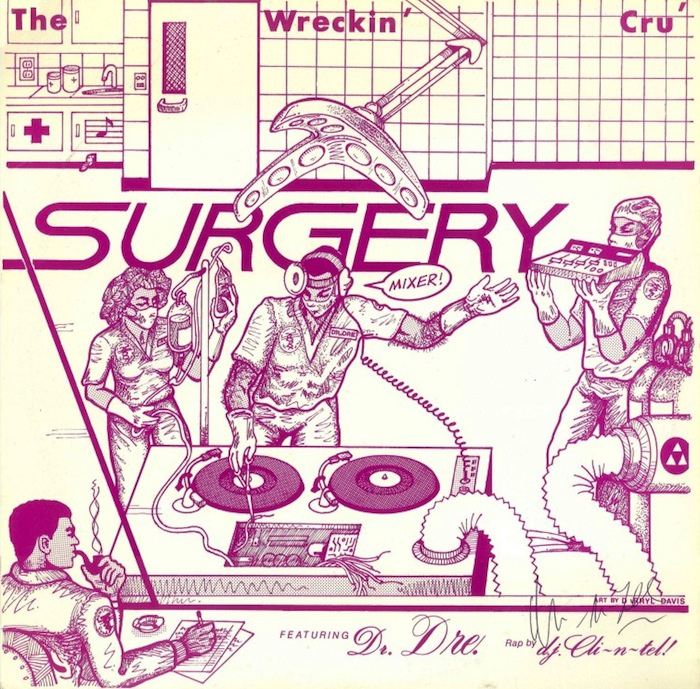 The Record I Used to Practice Scratching When I Was a Kid
I used to memorize Dr Dre's scratch in the song "Surgery" by the World Class Wrecking Crew. That was in like 1984. The rapping by the group was OK, but the scratching, the beats, and the artwork were what everyone liked about that record. And living on the west coast, it was exciting that some west coast hip-hop was coming out. "Roxanne, Roxanne" was a biggie too. The fact that Mixmaster Ice scratched over the whole song was a new one for me.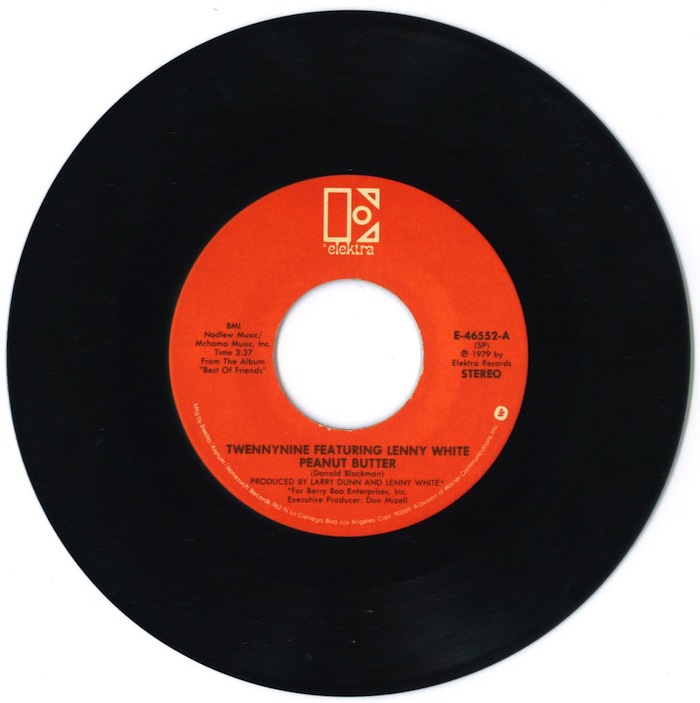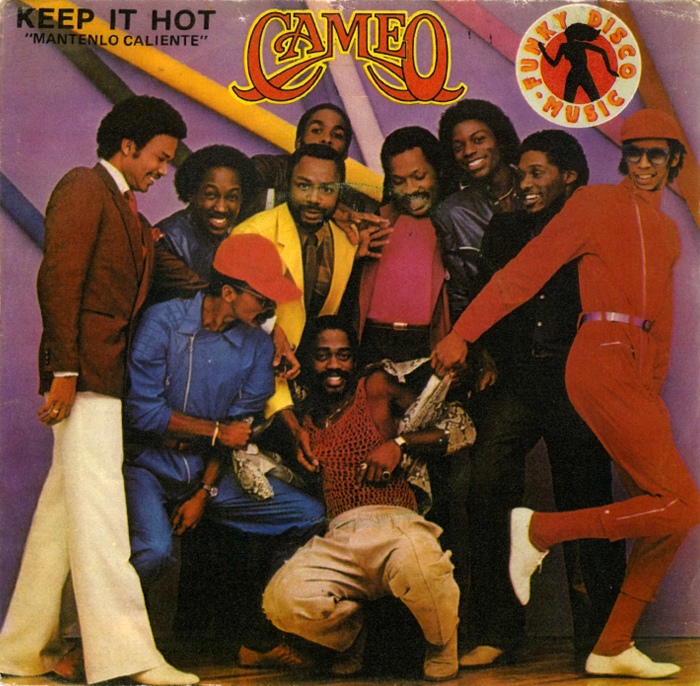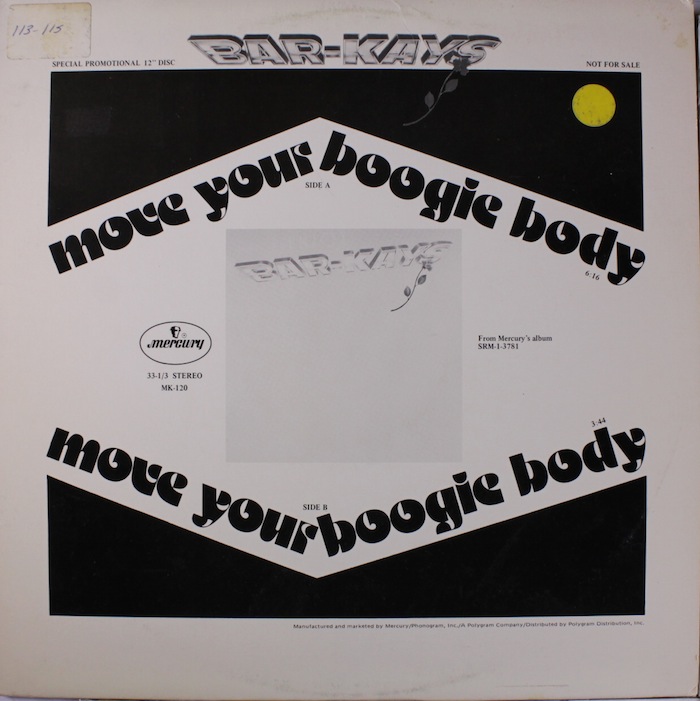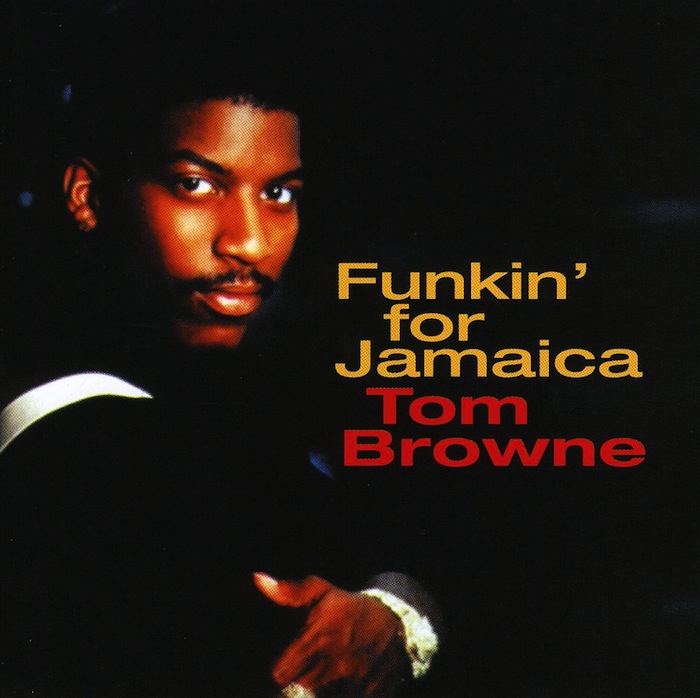 The First Records I Happily Bought With My Lunch Money
I was always happy to buy 45s with my lunch money when I was 9 or 10, but it was probably one of the following: "Peanut Butter" by Lenny White, "Keep It Hot" by Cameo, "Move Your Boogie Body" by The Bar Kays or "Funkin For Jamaica" by Tom Browne. 1979/1980 was kinda when I really got into it.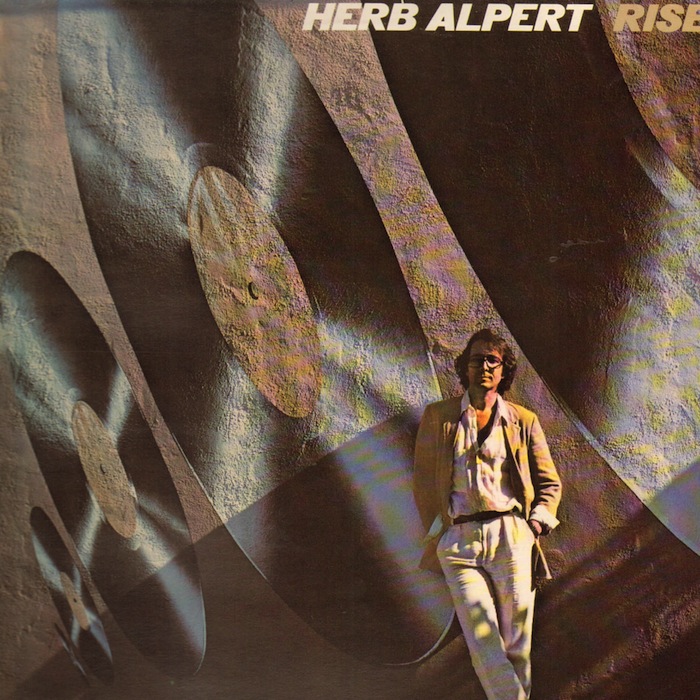 The Record My Parents Helped Me Appreciate
"Rise" by Herb Alpert was the only song that both my dad and I both bought when it came out. He never listened to the radio station I heard it on and vice versa, so I don't know how it happened. But when I was even younger than that, my parents were in a record of the month club, but they were mostly into classical, country, soft rock and show tunes. Nothing funky or soulful in their collections. But we watched variety shows like Donnie & Marie or Sonny & Cher. That had fun for the whole family/crossover appeal.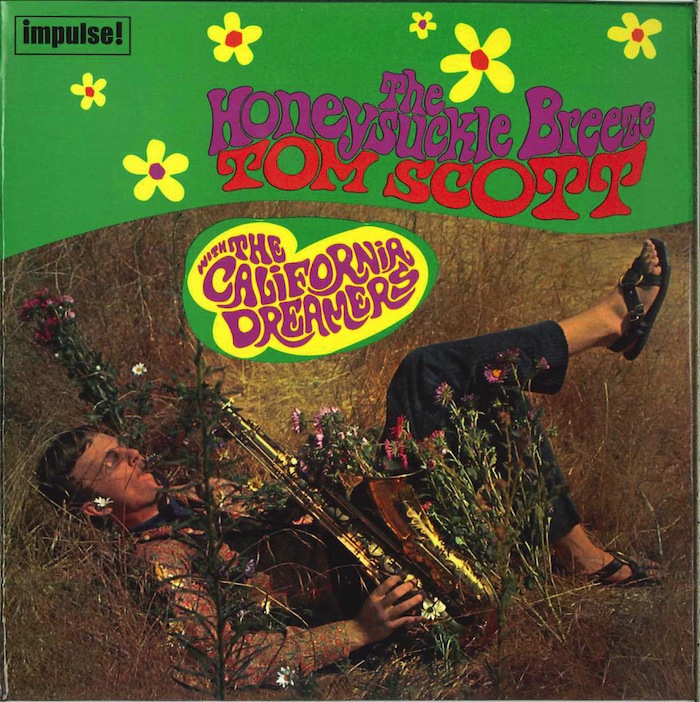 The Record I Wish I'd Sampled First
The Tom Scott sample ("Today") that Pete Rock used for "T.R.O.Y." Back then, him and Large Professor were sampling "hippie" sounding stuff and I loved it. Filtered basslines and soft vocals. I wouldn't have flipped it as good as him anyway though, so whatevs. 
The Record That Made Me Want to Run My Own Label
When Ultramagnetic MCs came out, I wanted to make music like that. I put an ad in the classifieds of the local paper saying I made beats and was looking for a rapper influenced by Ultramagnetic MCs. This was in Long Beach in 1987 and I got no responses. But I did end up working with a rapper named Spunky Spunk Dog.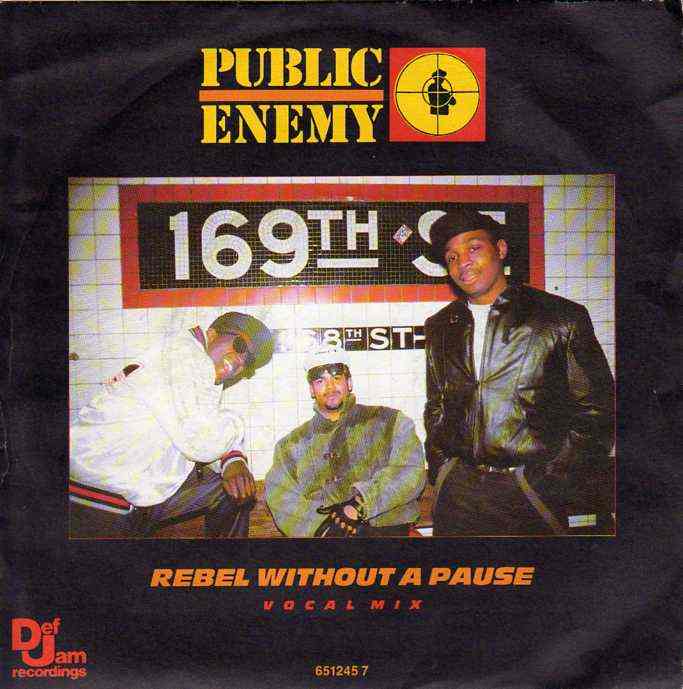 The Record That Freaked Me Out the First Time I Heard It
Probably "Rebel Without A Pause" by Public Enemy. So much energy. It was one of those records I'd wanna hear over and over again. Music doesn't do that for me the way it used to when I was a teenager. And "The Bridge" by MC Shan before that had a similar energy.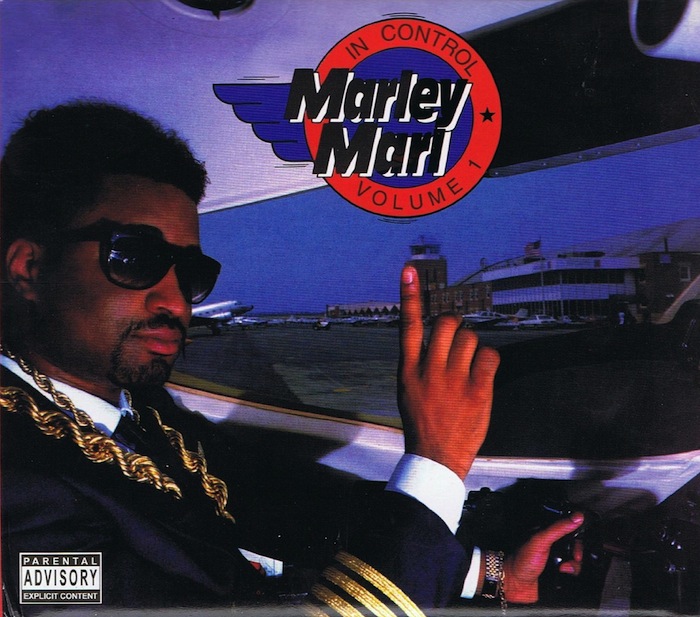 The Record That Most Inspired My Vinyl Weighs a Ton
As far as a full album, it was definitely Marley Marl's In Control Volume 1. It was the first hip-hop compilation album that was all produced by the same beat maker that I can think of. After Charizma died [Ed. note: a mugger shot the rapper when he was just 20 years old] and I didn't wanna be in a group anymore, Marley made me feel it was possible to do a producer-based hip-hop album featuring a bunch of different rappers from your around the way crew. I really didn't wanna use any "known" rappers on my album. I had more fun working with people that were unknown outside the Bay Area. Was less distracting that way. I kinda run Stones Throw the same way. I prefer to work with artists who are unknown before I work with them.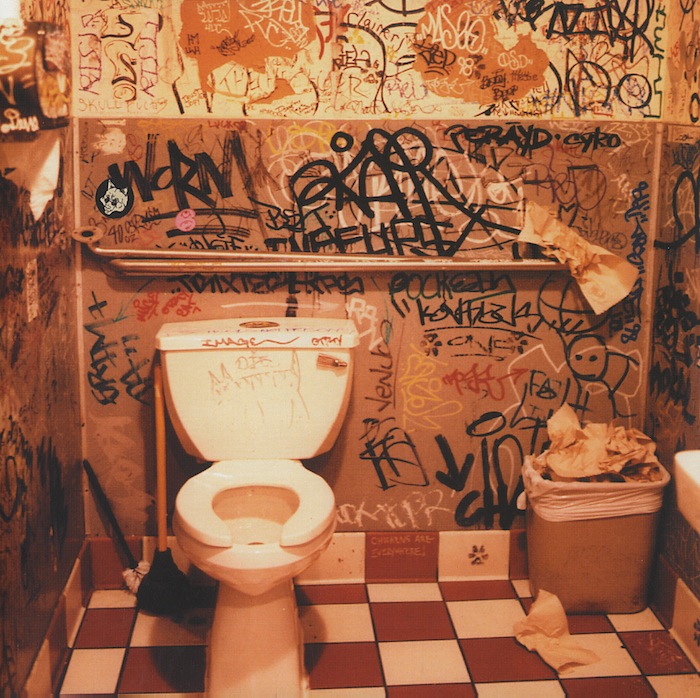 The Record That Helped Me Cope With Charizma's Passing
Peanut Butter Breaks. I even had his girlfriend Marie help me name the songs on it. That whole album was made after he died, except for the song that I called "Charizma" on it because that one was made for him to rap on and it never happened.
[youlist pid="PL757138AD464BC506″]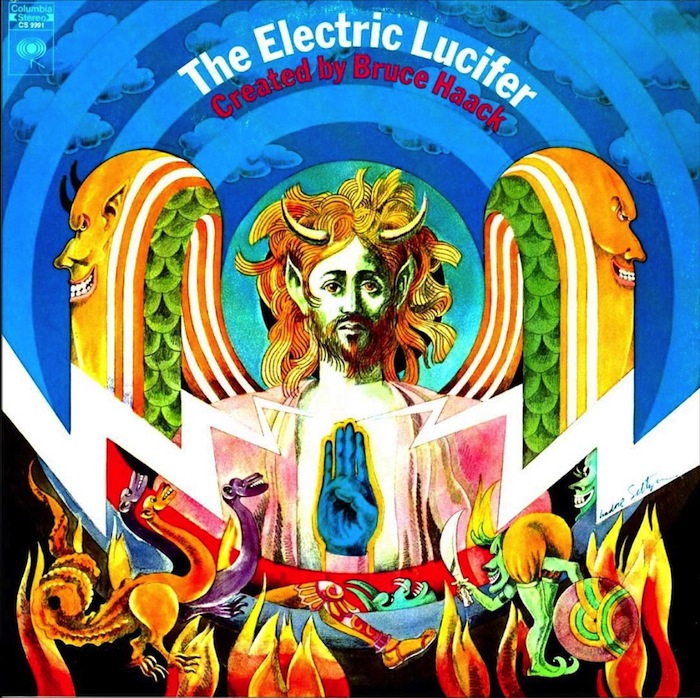 The Record That Epitomizes the Spirit of J Dilla Every Time I Hear It
Dilla turned me on to Bruce Haack so I'd say the song "Incantation" by Bruce Haack or even the whole Electric Lucifer album which that song came from. Dilla played me a burn of that album on my drive from San Diego to Los Angeles and I fell in love and really wanted to find a copy on vinyl. Then the next time I saw him, he gave me his personal copy. I always felt indebted to him for turning me on to Bruce.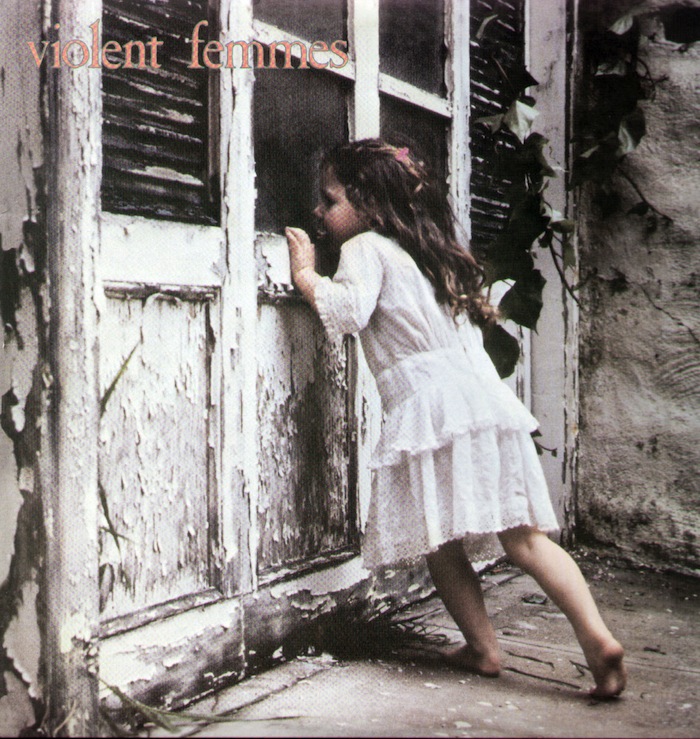 The Record People Would Be Surprised I Own (And Love)
Violent Femmes' first album. It's one of those records you see in every jukebox (kinda like the Velvet Underground). I used to love singing along with them. Gordon Gano had that perfect nasal voice that anybody could sing like and not be embarrassed of their singing voice cuz he didn't sound like a "real" singer either. It was so anti-hip hop and anti-new wave when it came out. Most of the songs were just acoustic instruments and the drummer seemed to play with brushes and no cymbals or toms or kick drum. Kinda Americana/punk. I started a band with my friend Steve and my 8-year-old brother Jonny at the time and I just banged on pots and pans and Steve played one string on an acoustic guitar and my brother sang/yelled on top of it. We called ourselves "Oliver and His Fellow Musicians" and recorded into a boom box. We were so cheeky.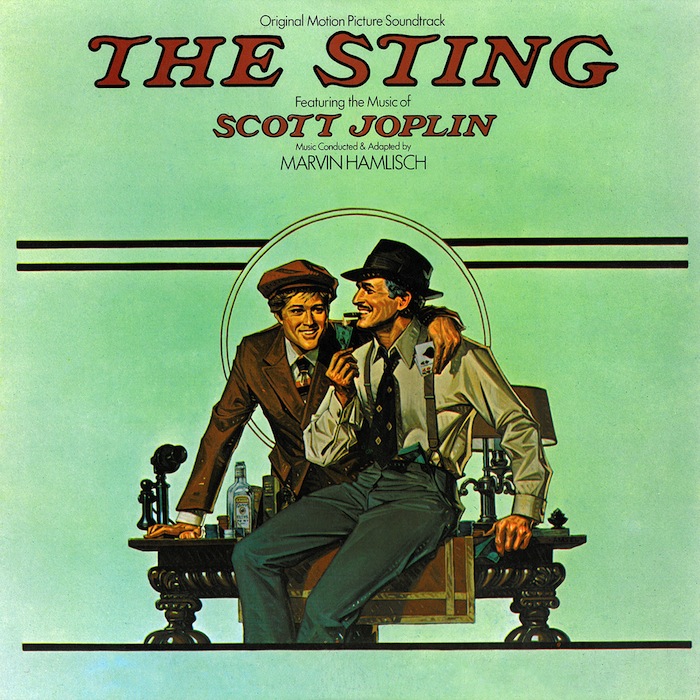 The Record I Finally Learned to Appreciate in the Past Year
I think it's other way around for me. I have more records I used to like as a kid that I wonder now how on earth I liked them. The Entertainer from the movie The Sting comes to mind. These guys just did a movie on Stones Throw and I told the story about how that was the first song I remember hearing as a kid and so they used that song and played the song over it and I felt embarrassed and asked them to cut the scene out completely, but they talked me into leaving it in. So might as well admit it to you too.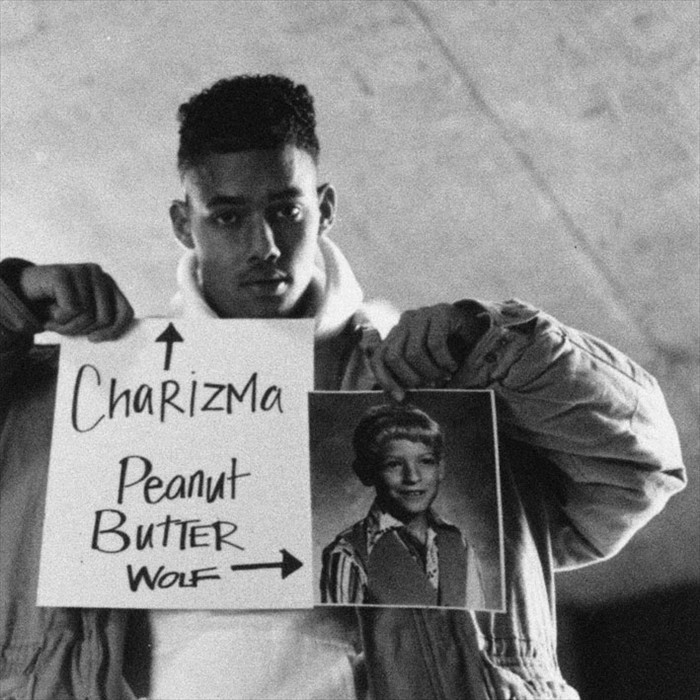 The Record I've Dropped In Nearly All of My DJ Sets
"My World Premier" by Charizma. Usually at the end of my DJ sets, I ask the crowd what they wanna hear and they always say that, so I always play it. It's the first song I ever released on Stones Throw, so I'm fine with it.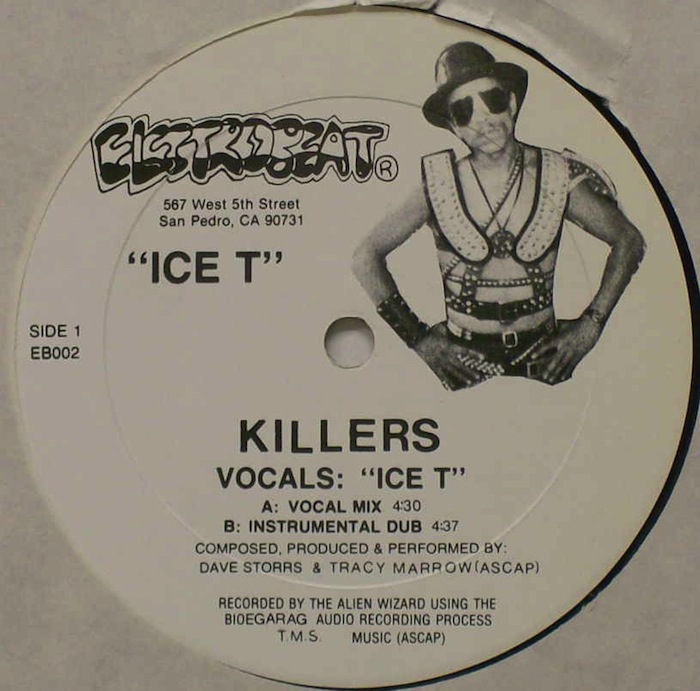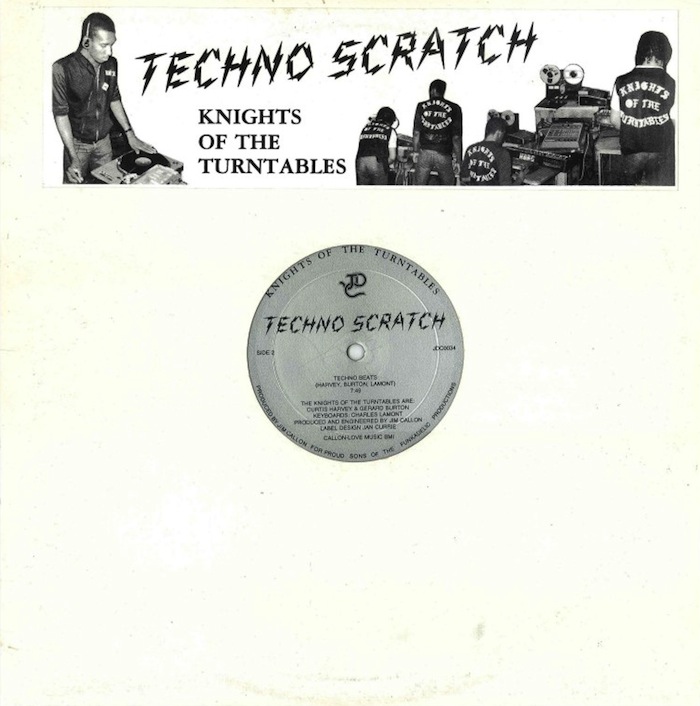 The Record I Bought Simply Because It Looked Cool
Back when hip hop was in its early stages, any record with people who dressed "hip hop" on the cover that I didn't know much about got purchased. A couple that come to mind are the "Killers / Body Rock" 12" single by Ice T and the "Techno Scratch" 12" single by Knights of the Turntable. Not only did those records look hip hop, but they looked "underground hip hop" because neither had full color cover art. They both had a cut and paste/bedroom quality to the artwork.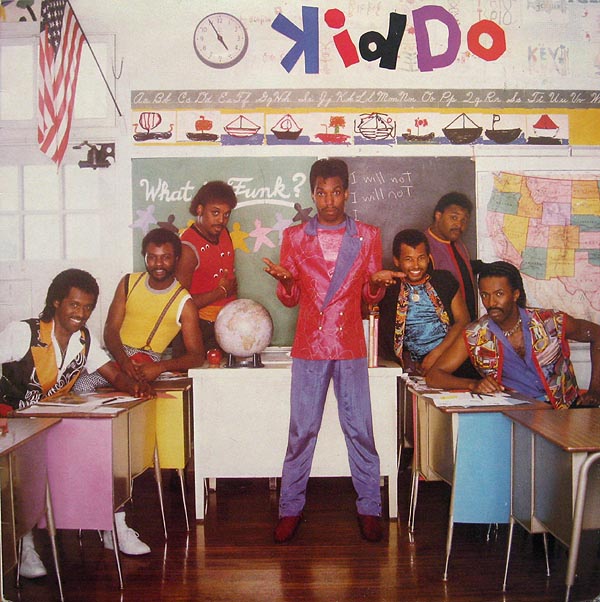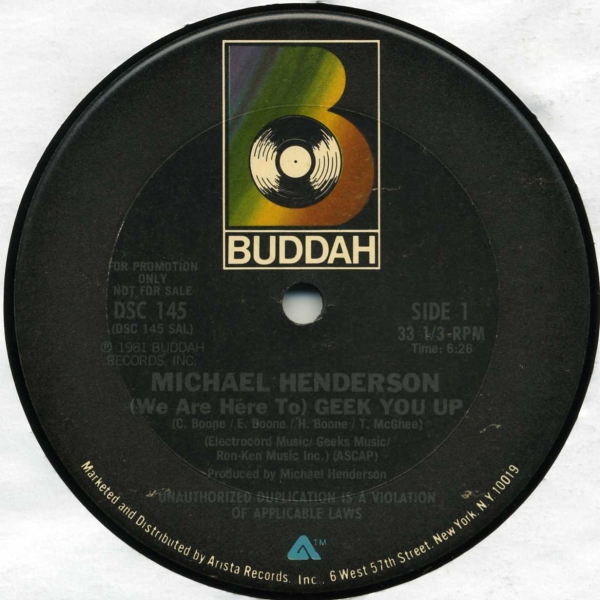 The Record That Makes Me Proud To Be From California
All of the west coast funk makes me proud, even though a lot of it was from groups that weren't from the west coast. First time I met Prince Paul, I was driving him around San Francisco when I used to live there and I was playing a lot of west coast funk and was surprised at how much of it wasn't on his radar. Songs that I thought were a hit nationwide, but after meeting him, I felt like maybe they were bigger hits on my coast then his. Too much time has gone by for me to remember which songs I played for him on that day, but it was basically stuff like "Wild Night" by One Way (who were from Detroit) or "Try My Lovin" by Kiddo or "We Are Here To Geek You" by Michael Henderson.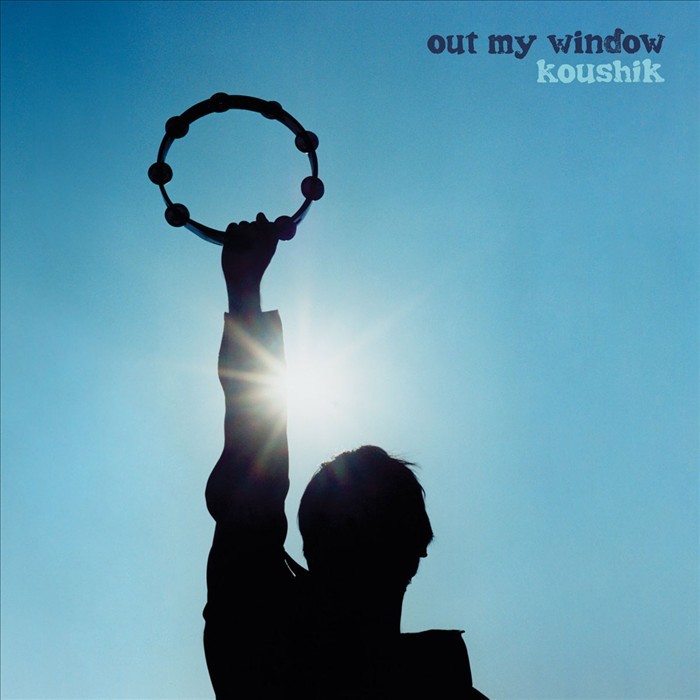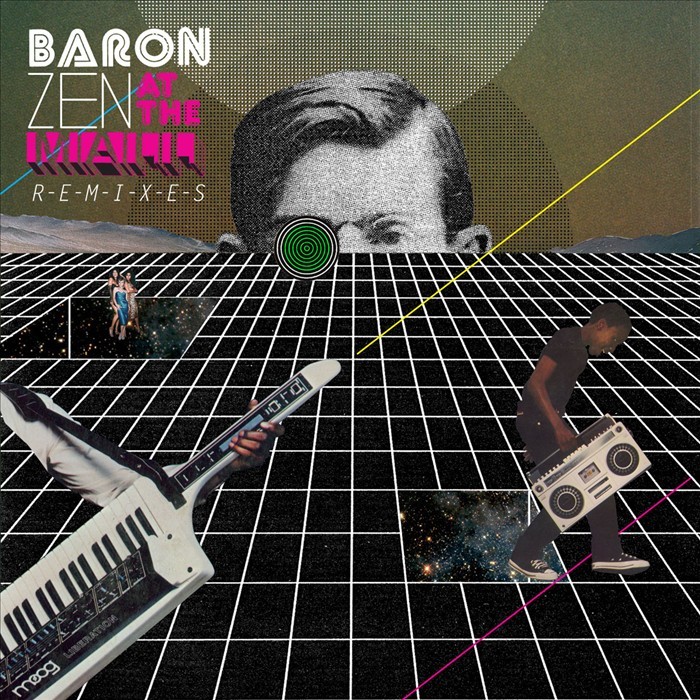 The Stones Throw Record That's STILL Underrated After All These Years
I usually say Koushik or Baron Zen. Another thing those two artists have in common, other than being the most underrated in my opinion, are that neither have ever preformed a show before. They both just do DJ gigs and they're both good DJs, but I wanna hear them sing/play instruments/perform their album in front of an audience.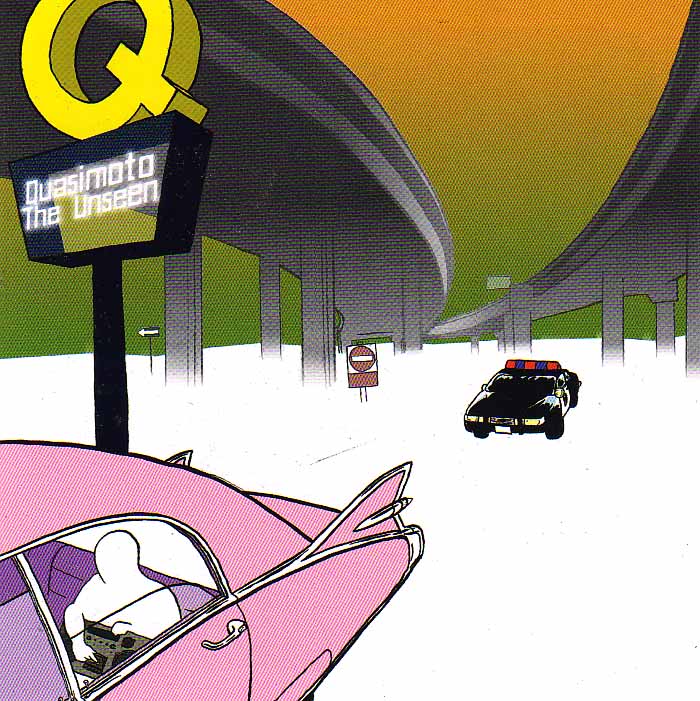 The Stones Throw Record That Best Represents the General Vibe of the Label
The Unseen by Quasimoto. It was the kind of album that got criticized when it came out and made me frustrated. That frustration is what still keeps me going in general years later.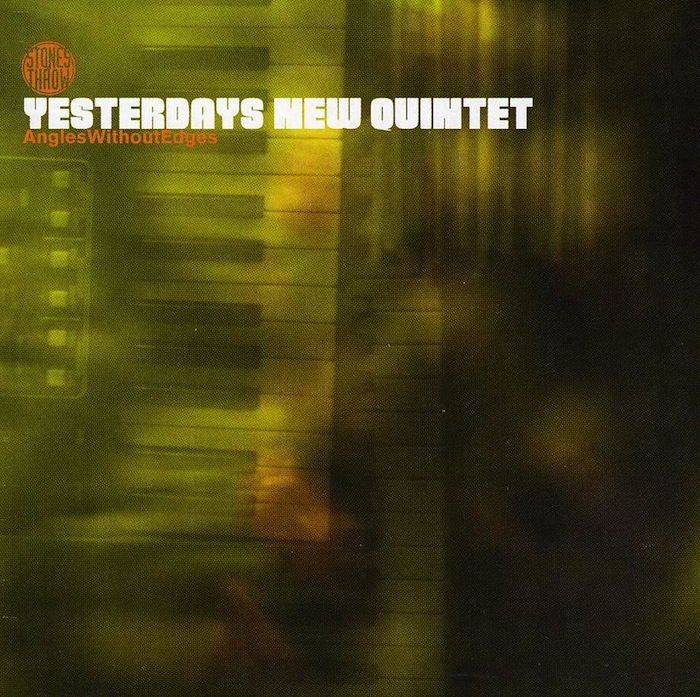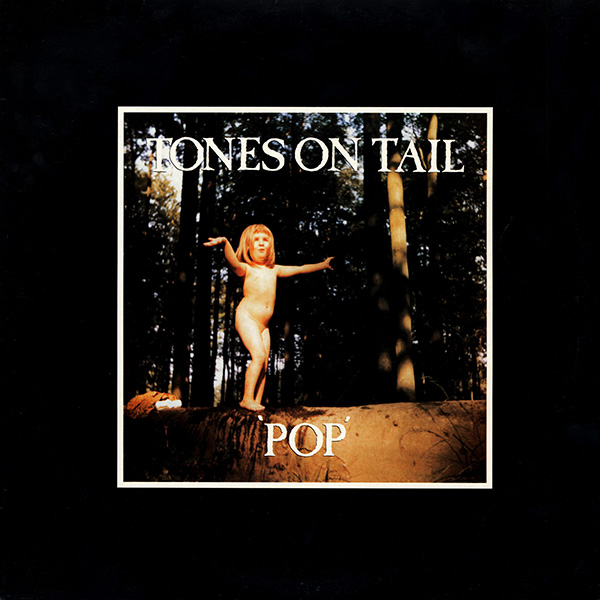 Bonus Beats
THE RECORD EVERYONE SHOULD OWN
Tones On Tail, Pop.
THE RECORD THAT'S HIP-HOP AS HELL WITHOUT ACTUALLY SOUNDING LIKE HIP-HOP
Almost anything by The Moments. For some reason, the way they were recorded sounds super lo-fi, like it went through an SP1200 or something. So maybe that's the opposite of what you're asking cuz the Moments actual sound like hip hop.
THE RECORD THAT HELPS ME FALL ASLEEP WHEN NOTHING ELSE WORKS
I usually can't fall asleep when there's music playing. I can't work with music in the background either. I don't believe in "background music". It always captures my full attention, even when I try to tune it out. 
THE MADLIB RECORD THAT'S MORE OVERLOOKED THAN ANYTHING HE'S EVER PUT OUT
Yesterdays New Quintet, Angles Without Edges. Everyone talks about Jaylib, Madvillain, and Quasimoto, but nobody talks about YNQ. He just quietly did it for years and years.