Photography PETER ELLENBY
If anyone knows their way around a riff, it's Phil Manley — the guitar-toting demigod best known for his barn burners with Trans Am, The Fucking Champs, and Oneida.
And now there's the not-quite-NPR-related Terry Gross. A power trio in every sense of the word, it features Manley (pictured on the far left of the above photo) and his El Studio mates (bassist Donny Newenhouse, drummer Phil Becker) pushing their Bay Area boards well past their limit with a wild and wooly effort that might as well be called We Have Liftoff.
It's not; they went with the much more modest and misleading Soft Opening (Thrill Jockey), a road trip record that oughta come with a speeding ticket. The record is so righteous, in fact, that we couldn't help but ask Manley what we've always wondered: Who are some of your favorite guitarists? Sure enough, he had a lot to say and share….
THE ISLEY BROTHERS – CLIMBIN' UP THE LADDER, PTS. 1 & 2
Ernie Isley is an underrated guitarist, IMO. This song really features his playing; love the fuzz phaser!
THE JIMI HENDRIX EXPERIENCE – ARE YOU EXPERIENCED?
This is a rare live version of this song. A lot of the guitar on the studio version of this song is backwards. Somehow, Hendrix was able to pull it off live.
KHRUANGBIN – CÓMO TE QUIERO
I'm late to this party, but I can't stop listening to this band! The guitar player has a phenomenal touch and sound. I also love the guitar and bass interplay. They do so much with so little.
THE GRATEFUL DEAD – CANDYMAN
I've always been a fan of the Grateful Dead, but I only recently realized what a great guitar player Jerry Garcia is. The pedal steel guitar solo in this song is maybe my favorite guitar solo of all time.
SLAYER – ALTAR OF SACRIFICE
Kerry King and Jeff Hanneman (RIP) were a powerful combination. The solos in Slayer songs sound like electronic noise. Also, the riffs under the solo sections are the most evil parts of Slayer songs.
FERAL OHMS – SUPER APE
Ethan Miller's guitar playing is pure magic in this band. He's a master of organized chaos.
FLIPPER – SHED NO TEARS
Ted Falconi demonstrates how powerful it can be to not give a fuck. One of my all-time favorite albums.
BLACK FLAG – NOTHING LEFT INSIDE
I received a copy of this album as a gift from a friend while I was in junior high school. I had no idea what to make of it at the time. I've tried to unlearn a lot of what I know about playing the guitar in an attempt to play more like Greg Ginn.
GANG OF FOUR – LOVE LIKE ANTHRAX
It's incredible, the sounds Andy Gill gets out of his guitar.
THE PHYSIC PARAMOUNT – INTRO / SP
I've had the great pleasure of touring with The Psychic Paramount on more than one occasion. They were a real force. Drew St. Ivany's guitar playing has always been an inspiration.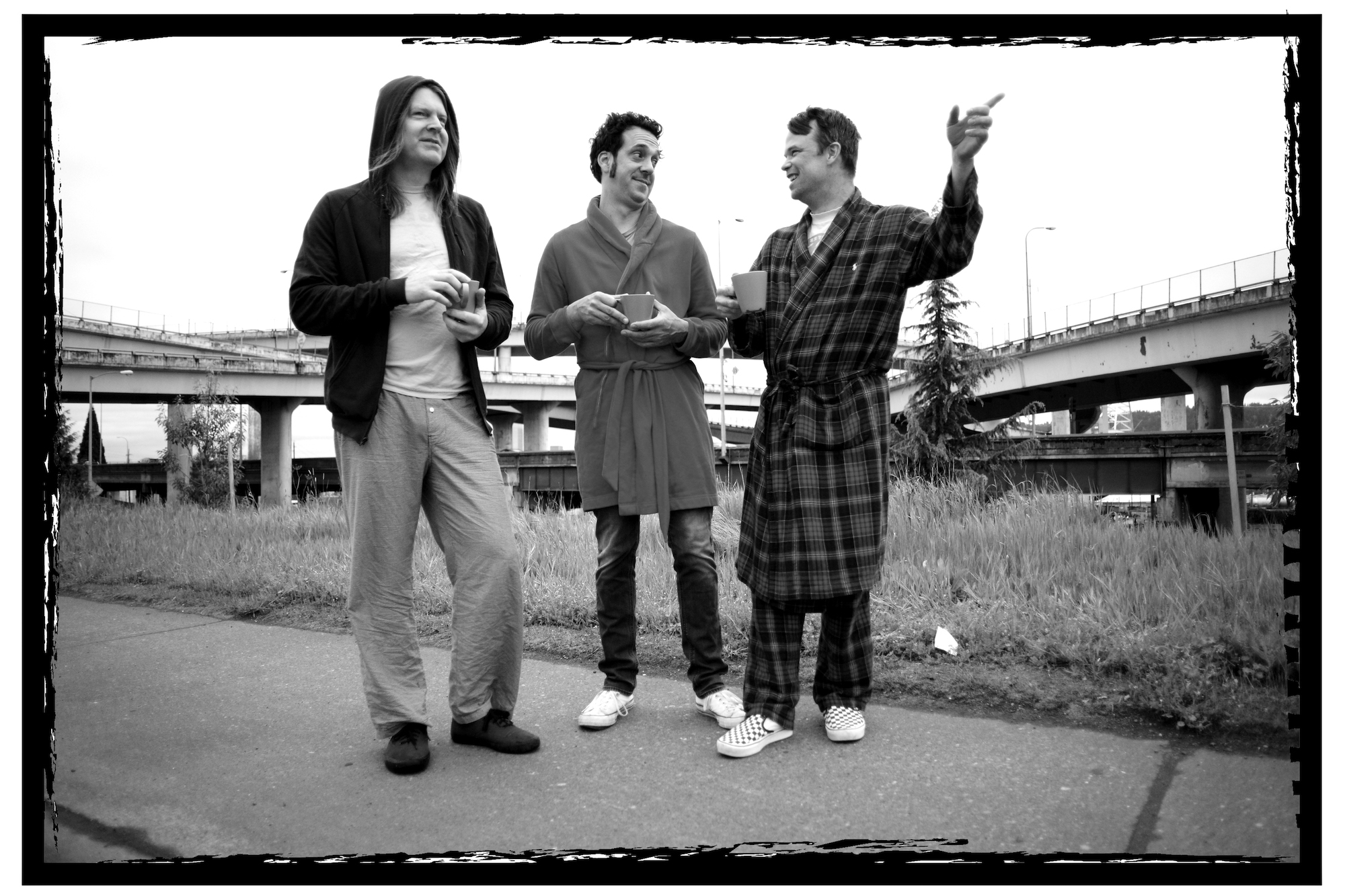 JEFF PARKER – GO AWAY
Jeff Parker is a brilliant guitar player. His style is so effortless. How does he make it look so easy?!
FUNKADELIC – ALICE IN MY FANTASIES
Eddie Hazel is another big inspiration. I love his constant-guitar-solo approach to playing.
NEIL YOUNG AND CRAZY HORSE – LOOSE CHANGE
The "song" part is over around the 2:33 minute mark. From there to the end, they just ride that one chord. Sublime.
THE JESUS LIZARD – KILLER MCHANN
Duane Dennison is like an assassin. So precise and efficient. Never a wasted note.
CHROME – NOVA FEEDBACK
Helios Creed's playing in Chrome is wildly underappreciated, in my opinion. This song demonstrates his more delicate side.
VAN HALEN – SUNDAY AFTERNOON IN THE PARK / ONE FOOT OUT THE DOOR
One of my favorite Van Halen songs, which features Eddie playing a lot more synth than guitar. RIP EVH.
POPOL VUH – STEH AUF, ZIEH MICH DIR NACH
The opening chords of this song are so dramatic. I'm a big fan of Daniel Fichelscher's guitar playing. He takes a similar constant-guitar-solo approach as Eddie Hazel, except in the context of the ecstatic Krautfolk of Popol Vuh.
THE FUCKING CHAMPS – FLAWLESS VICTORY
This was always their live show finale. A real show stopper. Who needs a bass when you've got two guitars making that much sound?! Hats off to Total Music.
THIN LIZZY – ROISIN DUBH (BLACK ROSE): A ROCK LEGEND
Classic rock at its finest. The harmonized guitars are intoxicating.
SUNN O))) – NOVAE
I was sceptical when Sunn O))) was lauded with so much praise. How could they live up to the hype? I went to see them play live and I was converted. HOLY SHIT!!! What an amazing band!!!