Words + Photos DEWEY MAHOOD
One of the most truly wonderful things about the Portland, Oregon region is the abundance of incredible scenic beauty. In all directions are lush forests, rivers and lakes, waterfalls, the Columbia River gorge, and best of all, the Oregon coast.
The city itself has several great hikes and the two I do most often are Powell Butte in outer SE near my home, and Forest Park in NW Portland. These are wonderful afternoon adventures with always something a little different as the seasons change.
A short half hour drive to the east puts us in the Columbia River gorge which has a ton of hiking adventures. The most popular are around Multnomah Falls with Latourell and Wahkeena being my favorite. The mighty coast line has a hiking trail covering most of it with beautiful hiking found around Oswald West State Park. The Neahkahnie Mountain trail is particularly breathtaking with its epic view of the Pacific Ocean!
Here are 18 Great Kosmische Hits (For the Transcendental Hiker)….
GONG – A SPRINKLING OF CLOUDS
The French band Gong made some of the most playful music of the 1970's. Their non-serious take on progressive space rock always puts me in a good mood, which is the best place to start a hike!
AGITATION FREE – KHAN EL KHALILI
The mysterious German collective Agitation Free has such an explorative vibe, their music always makes me think they are out on a mountain somewhere getting lost and escaping society.
ASHRA – 77 SLIGHTLY DELAYED
Super easy breezy song from Ashra perfect for a steep climb. This joyful upbeat jam will put some spring in your step, and help you reach that amazing vista point up the trail a ways.
NEU! – WEISSENSEE
Perhaps my favorite song by Neu! It actually sounds and feels like a slow climb. Definitely some effort picking up the feet here, feeling a bit tired already, but the trees are so nice and everything is quite and still, reaching that blissful state.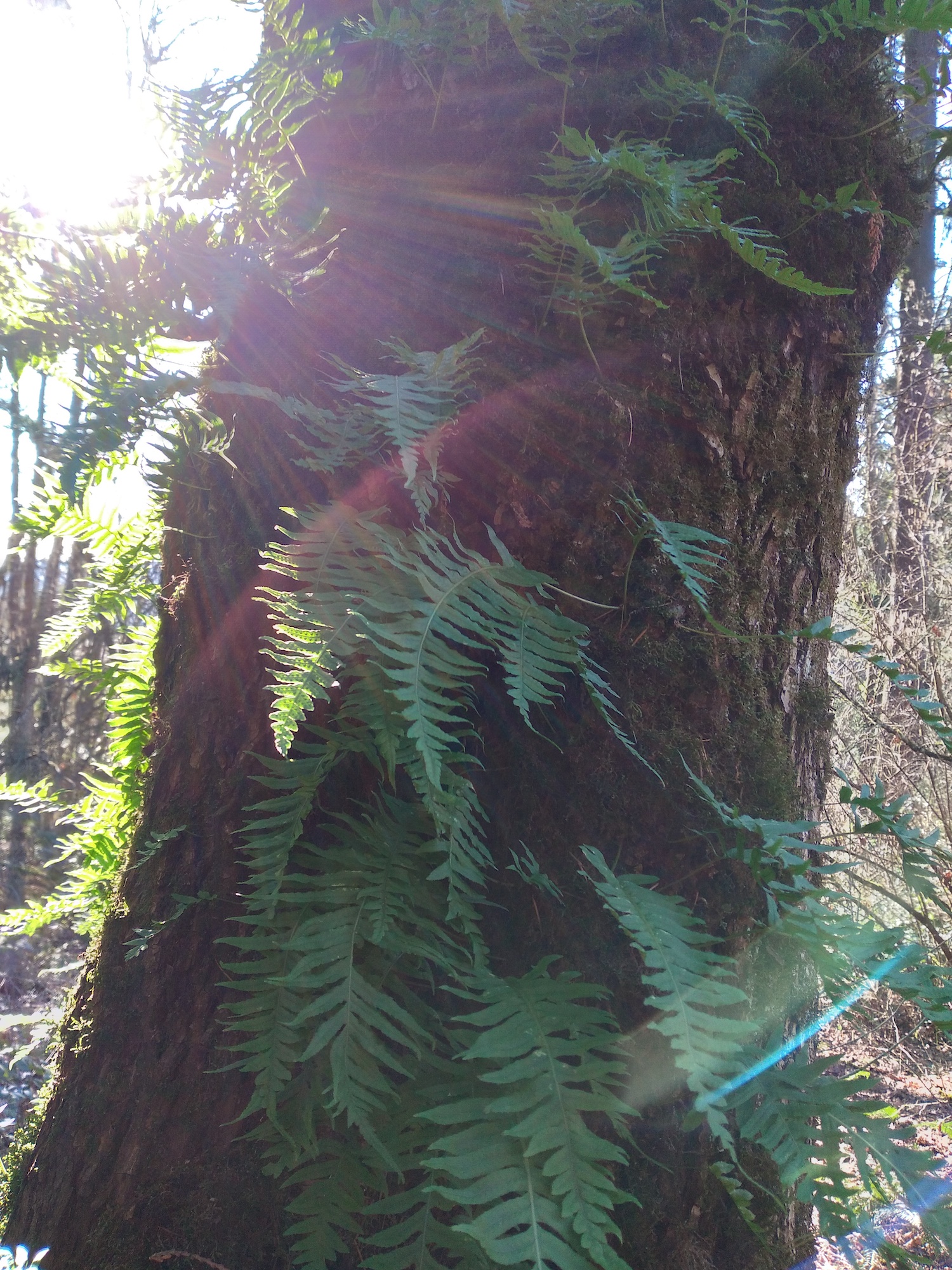 BRIAN ENO – ENERGY FOOLS THE MAGICIAN
Late 1970's Brian Eno is perhaps my biggest influence when making solo music, it's so dang mystical and gorgeous. This short piece makes me think of climbing over some big rocks and sitting down to relax and enjoy the view.
LAURIE SPIEGEL – PATCHWORK
Feeling recharged this epic Laurie Spiegel jam gets us back moving on the trail. Her overlapping synths perfectly conjuring sunlight reflecting through tall trees, wind, and birdsong. We are really getting lost in the hills with this one!
HARMONIA – GOLUM
Krautrock super band Harmonia always makes me think of nature and the beauty of open spaces. This song has such a dreamy peaceful quality, and those synths remind me of frogs and bugs as the sun sets. We must be near a lake.
POPOL VUH – MORGENGRUSS II
Popol Vuh is perhaps the quintessential nature band, their whole catalog of music feels like an alpine forest, sitting next to a gentle mountain stream flowing into a small lake with ducks peaceful floating about. Oh yeah, a huge ray of sunlight is beaming down upon us. Pretty much as beautiful as music can get.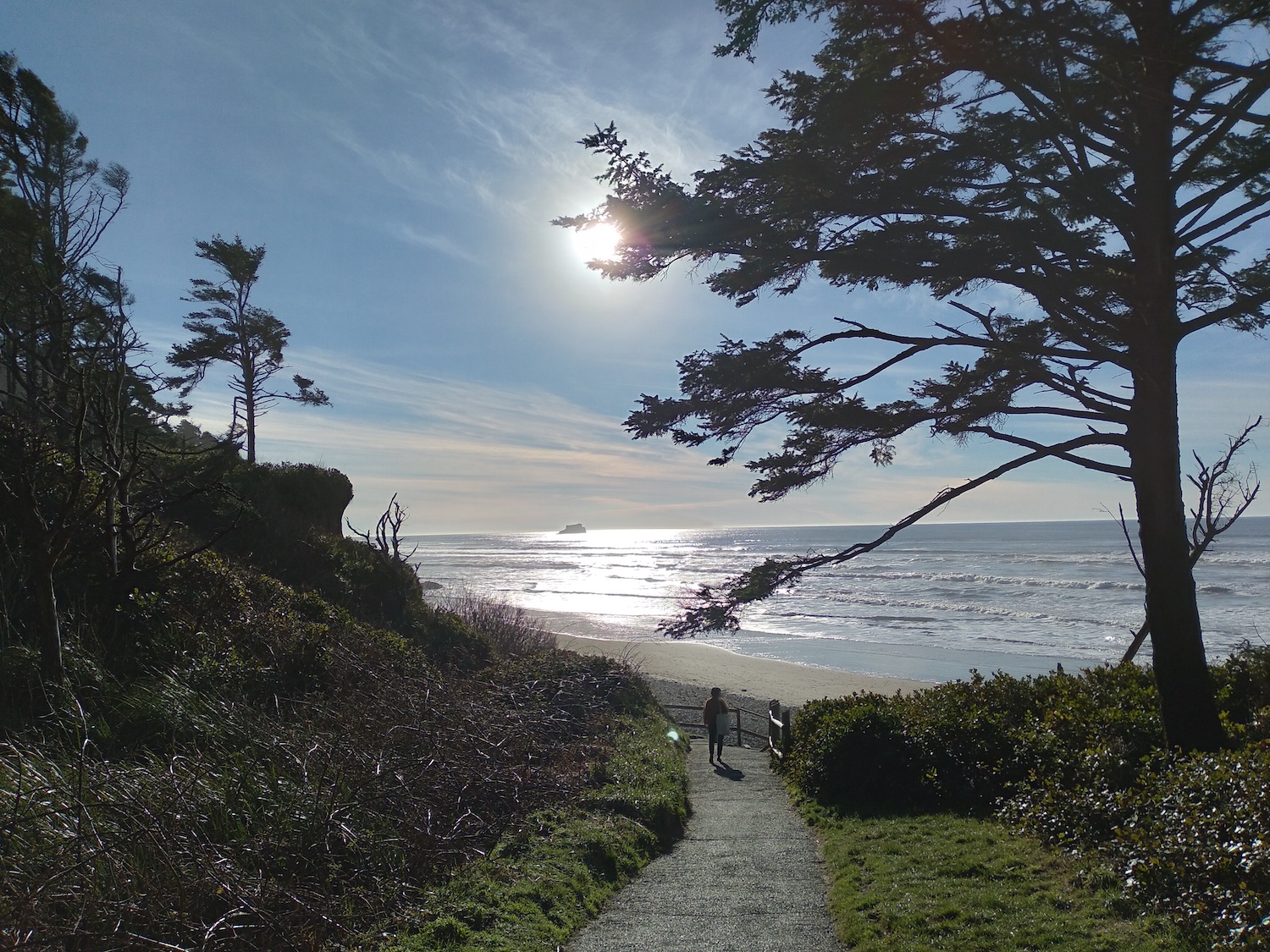 HAWKWIND – OPA-LOKA
Some heavy chug from England's finest space rock warriors Hawkwind will get us marching up that gnarly rocky incline. Bass and drums act as feet, and synth, guitar, and sax simulate sunlight and shadows.
KITARO – MOON-LIGHT
Of all the synth wizards through time Kitaro is one of my favorites, he has a keen ear for melody and every sound is so perfectly placed. This song is definitely for taking a pause and reflecting on all we've experienced so far, and wondering about what mysteries may lay ahead.
CAN – SING SWAN SONG
Sitting by a mountain stream, the godheads of Krautrock and 70's Prog Can continue the relaxed and euphoric feelings. After all the effort of climbing we need to just chill out for a while, a dig the real groovy vibes.
DEUTER – LIFE IS LOVE
This mountain dulcimer tune by Deuter is perfect inspiration for hiking up the trail just a little further. We've journeyed this far, we might as well see what is around the bend. This song also makes me think of folk dancing out in a field somewhere.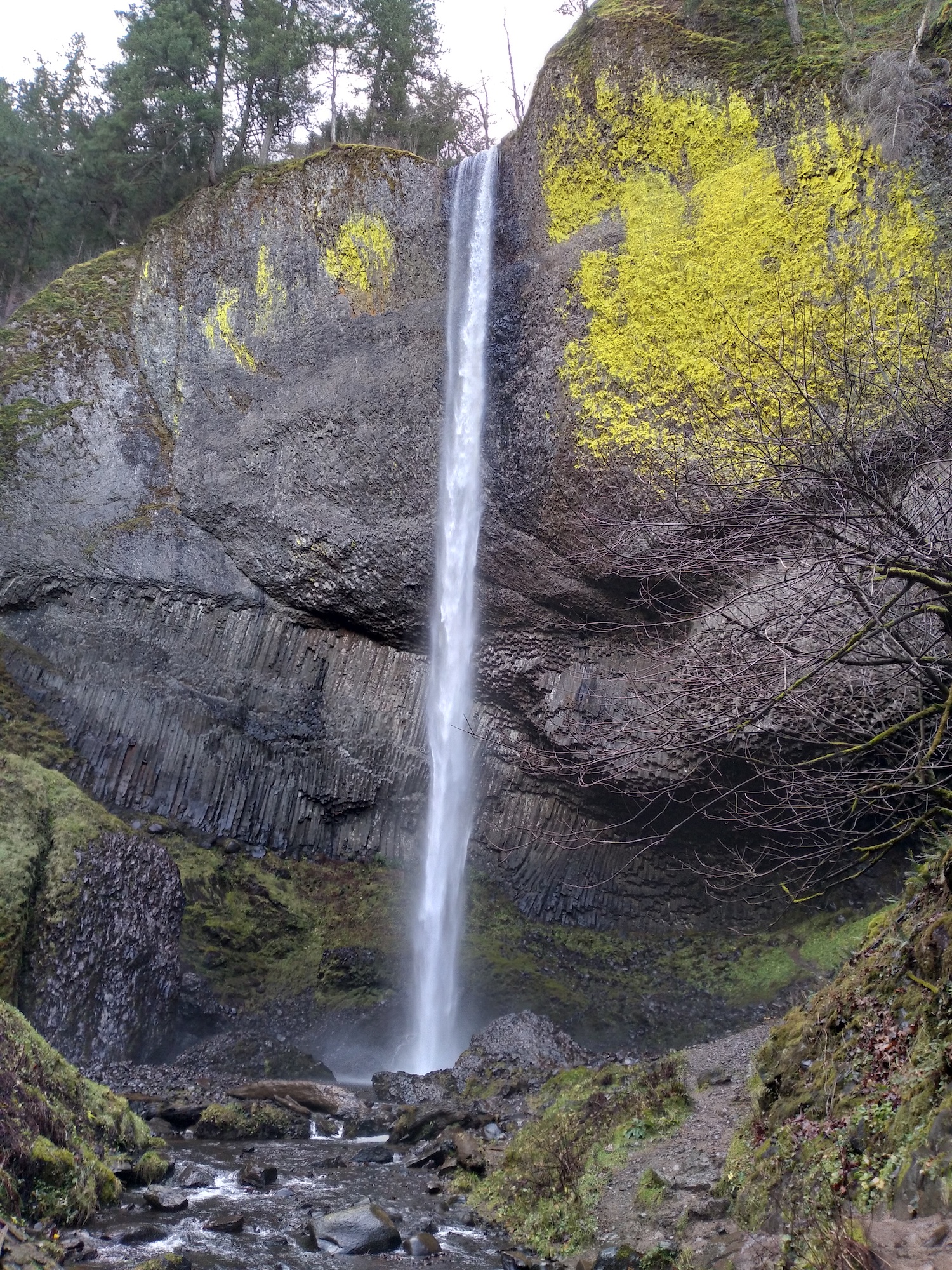 CLUSTER – ZUM WOHL
Cluster's music from their later period makes me think of being at a little wooden cabin out in the woods, watching some deer wondering about on the edge a lake. We've done the heavy hiking and now just breathing in the cool fresh air.
SENSATIONS FIX – ACUDREAMING
The serene mountain adventure continues with some lovely guitar playing by Franco Falsini of Italian band Sensations Fix. This is such a pretty little piece of music, just perfect for marveling at the beauty of the trees.
BO HANSSON – FÖRSTA VANDRINGEN
Bo Hansson is kind of like Sweden's version of Popol Vuh, he makes music so closely related to nature and wide open spaces. We can ease back down the trail now, appreciating all we have experienced, and feeling a sense of peace.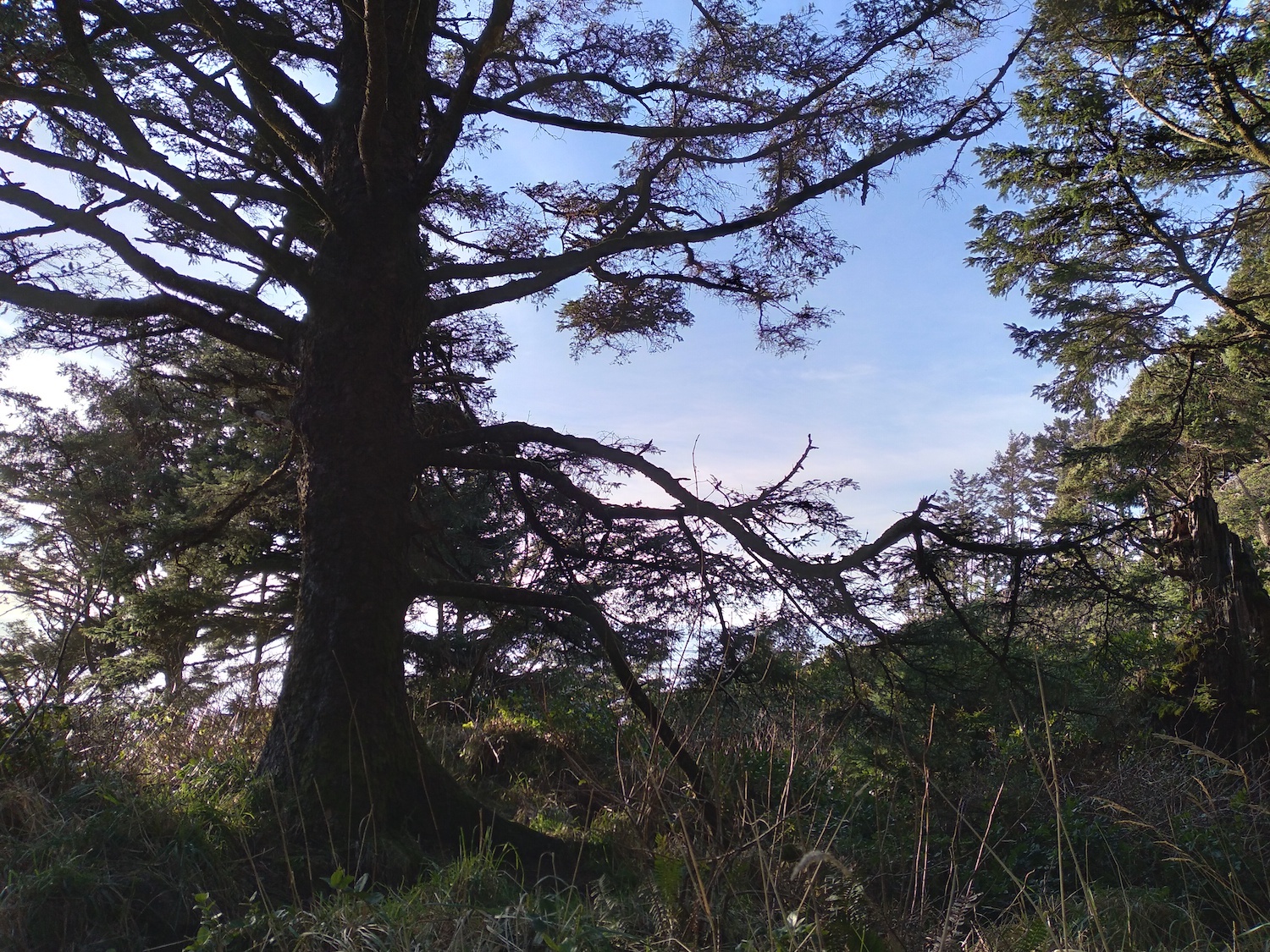 FAR EAST FAMILY BAND – BIRDS FLYING TO THE CAVE DOWN TO THE EARTH
Walking back down the mountain we realize there has been this amazing view behind us the whole time, mountains stepping up over other mountains into this endless vista of wilderness, the expanse feels like it goes on forever. Fun fact, Kitaro got his start as Far East Family Band's synth player.
TERRY RILEY – ANTHEM OF THE TRINITY (INSTRUMENTAL)
The epic day's journey is winding down, the sun is setting, the birds are settling in their nests. Terry Riley's greatest composition Shri Camel soothes are tired bodies, and elevates our minds to the heavens. This is spiritual music of the highest order.
FRIPP & ENO – WIND ON WATER
It's with a sense of wonder as we finish the trail, Eno's synth and Robert Fripp's guitar shimmering in the sunset. It's been a long and tiring day, but we feel alive and that we are a part of this universe we live in.
Dewey Mahood's latest Plankton Wat LP, 'Future Times', is now available through Thrill Jockey. Stream it in full below along with some other standout releases from the longtime solo outlet of the Eternal Tapestry co-founder.