Admit it—you've thought about listening to the Grateful Dead before, but never bothered because of that whole hippie thing. That's where Sam Cohen comes in. The longtime fan—and former guitar-carrying member of Yellowbirds and Apollo Sunshine—was kind enough to share his "Hater's Guide to Grateful Dead" with us recently and, well, if it doesn't make you see the beauty that lurks past all those dancing bears, nothing will.
Subscribe to the entire set via Spotify and read on for the frontman's track-by-track commentary…
"NEW SPEEDWAY BOOGIE"
A good groover to get you started. I find the guitar playing and lyrics irresistible. Workingman's Dead is pretty much perfect from start to finish.
"HIGH TIME"
This opening lyric is so simple and beautiful. My good friend Alecia Chakour does an incredible cover of this song.
"DOIN' THAT RAG"
Moving into earlier, more psychedelic Dead, this tune has a monster feel, a super weird form, and is so creative.
"CHINA DOLL"
I'm a sucker for the faux baroque Tom Constanten stuff.
"CREAM PUFF WAR"
From the first self-titled album, they're still sounding garage-y, which I love. Jerry's got a really blown out guitar tone and he's rocking the Bigsby… cool.
"BROWN EYED WOMAN"
From Europe '72. They're so good live at this point that this song is a hit in their catalog without ever recording a studio version. They're grooving in a more laid back way at this point, crazy in sync, thanks largely to having just one drummer, Bill Kreutzmann, in this period.
"CANDY MAN"
Another way to get people into the Dead would be to just give them American Beauty. It's a perfect album. I love the haunting pedal steel on this, and the guitar that jumps out before the chorus repeats at the end.
"DUPREE'S DIAMOND BLUES"
A really good example of the American mythology the Dead draw from and create. The verse where Dupree is being sentenced is so gangster.
"RIPPLE"
Campfire sing-along. Obvious choice. Can't be mad at it though.
"DARK STAR"
So this is the basis for a live jam that rarely took less than 20 minutes, sometimes an hour or so. But this weird little song is pretty interesting in its condensed form.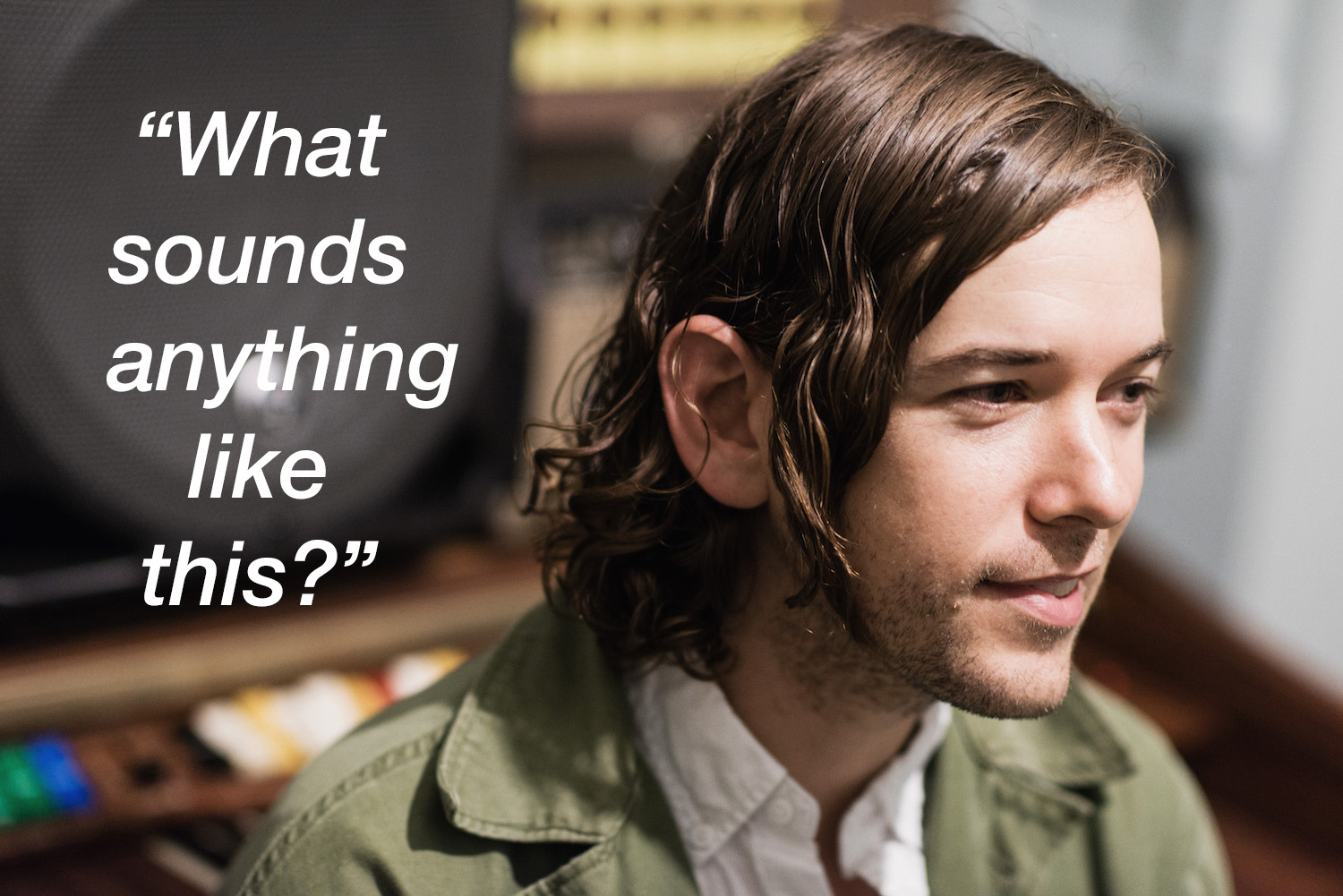 "ALLIGATOR"
I got this and the self-titled album used on cassette from a pawn shop in Houston when I was 13. Blew my mind. The almost Santana-like guitar tone and kazoos and bass bombs are just so heavy, and the lo-fi quality just spins your head. You'll need to turn this one up a little due to mastering levels.
"BOX OF RAIN"
Another obvious one from American Beauty. Gives up the goods in a straightforward way they don't always do. Phil, Jerry and Bob are all playing acoustic on this with bass and lead guitar from Quicksilver Messenger Service. At least that's what Rabbi Kaufman told me! Makes sense.
"MORNING DEW"
Great song by Bonnie Dobson that was covered by Lee Hazlewood as well. His is fast and rocking. The Dead's got slower and slower as the years went on. I like this tempo, and I love the simple organ playing on it, especially when it does this little fugue like thing at 1:50. Has the garage quality of the first record, but brilliant guitar lines as well.
"ST. STEPHEN"
What sounds anything like this?
"BROKEDOWN PALACE"
Another perfect American Beauty track. Aside from these lyrics and performances, how about this bass tone? Amazing.
"BERTHA"
BBQ music.
"MOUNTAINS OF THE MOON"
More Constanten speckled chamber psych madrigal business.
"DIRE WOLF"
Jerry's unique steel playing and a super cool song. "Don't murder me." I wish I wrote that.
"THAT'S IT FOR THE OTHER ONE"
Another from Anthem of the Sun, their second and weirdest record, which changed my life. I had the honor of playing this one with Bob Weir and The National, and that was one of the musical highlights of my life thus far. So lo-fi and crazy. Real acid music.
"WHARF RAT"
I'd overlooked this one for a long time and recently got to play on it with Ira Kaplan and The National for their Red Hot Grateful Dead project. Amazing song about redemption with a hovering gospel moment. Just a brilliantly composed song and a great example of Robert Hunter's poetic touch.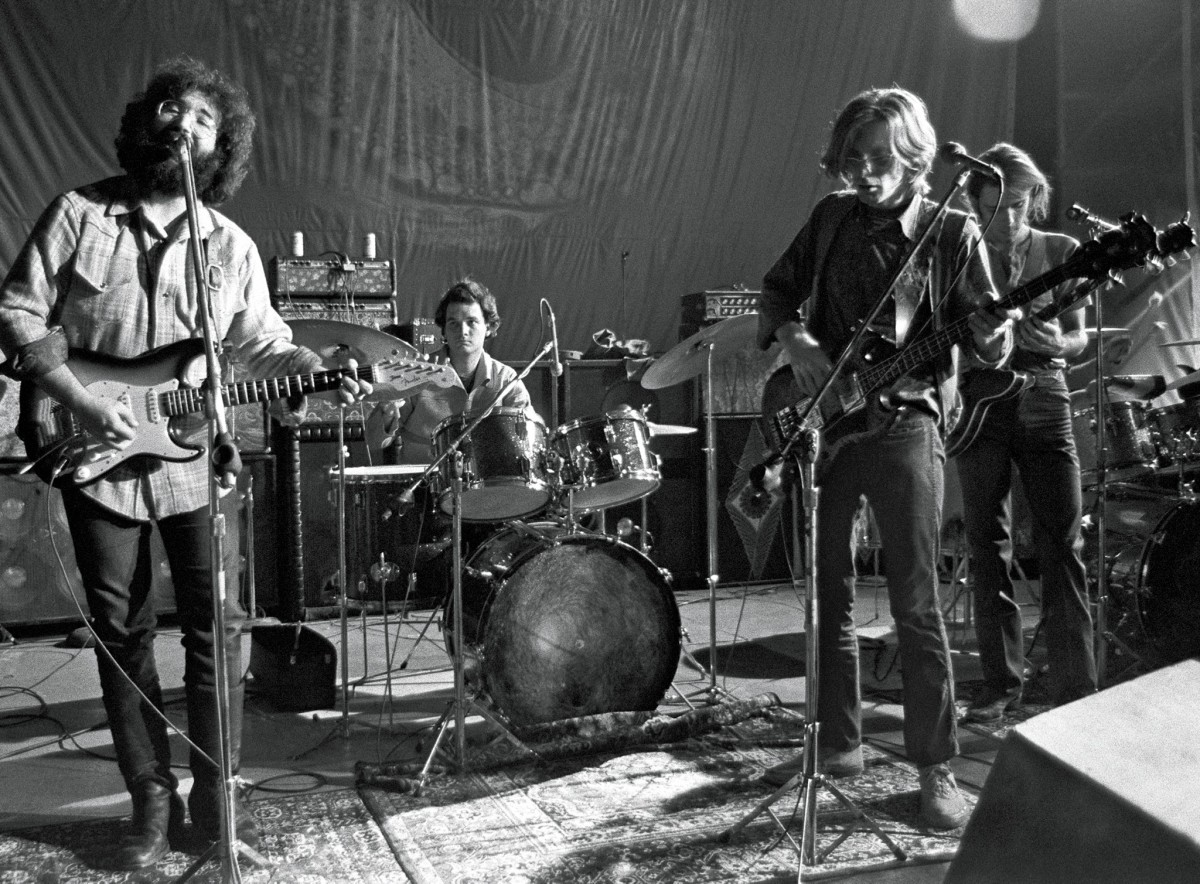 I hope this opens some people's ears to the Dead and I'm not just preaching to the choir, who surely know all these already. Needless to say, they're one of the most loved bands of all time, so maybe they have enough fans already. If it's out of the scope of your taste, that's cool. We can still be friends!
I will say though, that there's a stigma I sense from a lot of music lovers about the Dead that has more to do with their neo-hippy audiences and less to do with the band itself. The Dead have a complexity and darkness that is belied by the bear logo and glow sticks that many people's minds immediately associate with them. And no offense if that's your thing; I just don't think it's necessarily The Dead's thing.
They get dismissed as endless noodlers, but there's some of the finest songwriting I've ever heard within their catalog. (Though, yes, they go off exploring for sure.) They get written off as lacking a gripping aesthetic by people who think of their middle-aged knees and overall '80s dress code. To which I say, "oops, but whatever," because The Dead have some of the sweetest design in rock n' roll history: the R. Crumb illustrations, the steel your face logo, the wall of sound, the animations in The Grateful Dead movie. The stories of their development and dedication are legendary.
There's so much to enjoy!
Sam Cohen's solo debut, 'Cool It', is available now through Easy Sound. Stream a few new songs and selections from Cohen's previous bands down below…
[youlist pid="PLlxVAExh_bYadOUibIOdjRbOaQNpdHKUv" width="960″ height="540″]