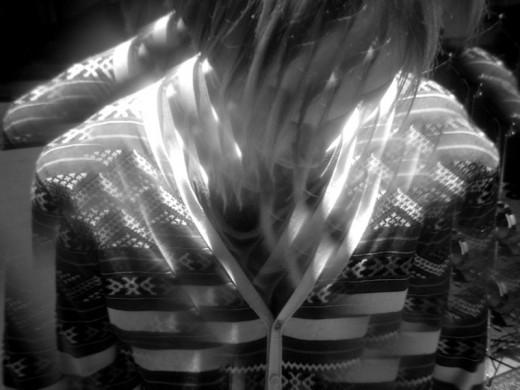 Here's a gentle reminder that we're not getting any younger: Beck just turned 40. And yet, the former clown prince of slacker rock is as productive as ever, churning out collaborations with Charlotte Gainsbourg, Stephen Malkmus, his revolving door of Record Club members, and the producers of several film soundtracks (Scott Pilgrim vs. the World, Twilight: Eclipse). With that in mind, Beck recently talked to Pitchfork about what comes next.
Presenting the best parts of that interview…
On Covering Yanni With Thurston Moore:
We definitely had a lot of fun doing that. My favorite thing is Thurston's improvised vocals, which are all one-take vocals. He didn't write anything down. That's just straight out of the mind of Thurston.
On Where His Next Record Is At:
I've worked on it a little bit here or there but it's the kind of thing where I turn around and two years have gone by and it starts to get less relevant to what's happening at large. At this point, five other bands may have done something that felt really exciting and new two years ago. Like, the title of the record was going to be Rococo and now Arcade Fire have a song called "Rococo." But I'm sure the music is going to come out. I'm not sure if I'm going to put out 12-inches or put the songs on my website. I just have to get them done. I'm going to try and finish them this summer. It's just a matter of the songs being good enough and not embarrassing.
On What the New Songs Sound Like So Far:
There was a whole group of songs that I was working on before Modern Guilt that I never got around to releasing, so it's more in that vein. It's much more…it doesn't really…I'm not very good at describing it.
On the Sessions For Stephen Malkmus' Next Record:
Within the first two days we had 90-percent of the album recorded. We just put it down live. I just talked to Steve, actually. We're going to finish it up when he's done touring.
On Submitting Songs To Film Soundtracks:
I've done things for movies and more often than not it gets rejected. Like, with the Eclipse soundtrack, I sent them two or three songs and they just used the one that I did with Natasha [Khan of Bat for Lashes]. I sent them something for the last [Twilight] movie that they didn't use. I heard like 400 bands submitted songs. Whatever you do has to be commercial and it can't be too distracting–it has to be background music, basically.
On Why He Can't Seem To Stop Collaborating With Everyone In Sight:
I always envied people in bands who got to have that interaction. I've done so many albums where I've been in the studio for 14 hours a day for six months just trying to come up with things on my own. It's a nice change helping other people with their music and not being all about what I'm trying to do myself. Also, I haven't had a record deal in over two years, so maybe that's why you're seeing more of these collaborations.
On the Post-Odelay Rise of Collage Art, As Exemplified By Scott Pilgrim vs. the World:
Whether you're aware of it or not, any kind of collage idea becomes a part of how you see the world once you incorporate media and internet and video games and all these things. The film expresses that for sure, and it made me wonder if it's the beginning of a wave of films that start to incorporate different genres. Growing up, a film was an action film or it was a comedy or it was romantic, but you don't really see such stark lines between genres nowadays.