Photo TONY ELIEH
When we ask PRAED to summarize the ecstatic Shaabi sound that fills Egypt's streets every day and night — and inspires much of the duo's own music — they capture it perfectly by calling it "spaced-out, very psychedelic. Two bars and you hope it goes on for ever."
Raed Yassin and Paed Conca tap into that trance-inducing template throughout their fiery triple LP Live In Sharjah (Morphine Records). The Sharjah Art Foundation commission made up crawl up our office walls more than once over the course of its compelling 98-minute performance — an intercontinental / intergenerational collaboration with fleet-footed musicians from Egypt, Lebanon, Switzerland, Sweden, the U.S., and beyond.
In the following exclusive, Conca and Yassin break down their PRAED Orchestra! project alongside an exclusive mix of like-minded live sets and studio pieces from John Coltrane, Fela Kuti, Cheb Khaled, and more….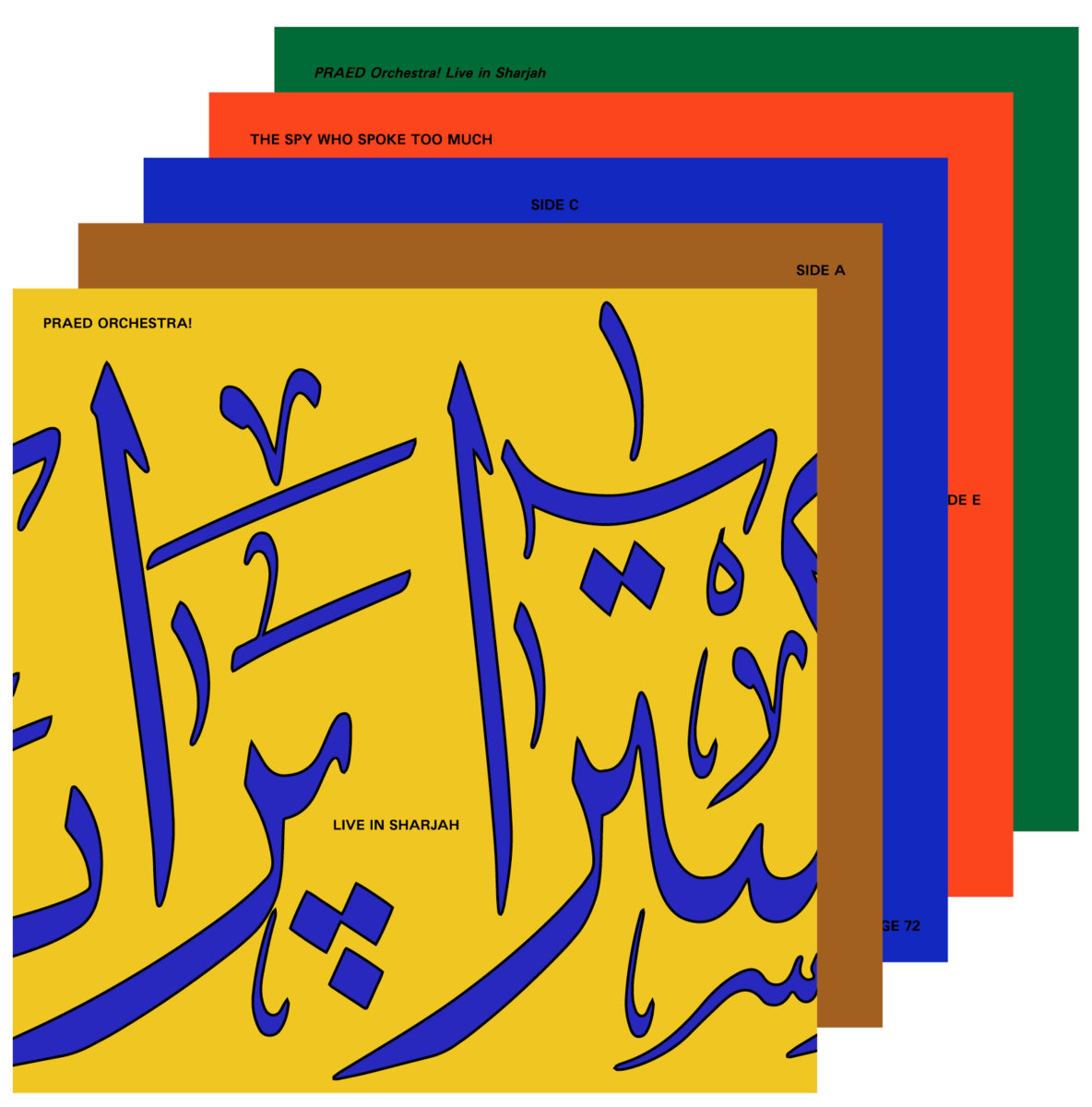 How would you describe Shaabi music to someone who's never heard it before?
A malfunction in a Japanese keyboard that's been stored in Egyptian customs for over a decade and suddenly went to the wedding of the son of the customs officer.
What are some of your earliest memories of hearing it?
Let's just say that our earliest non-forgotten memory is the following…. It was a very hot night in Cairo and the beer warm up very quickly, which means you need to drink it fast. We were on a balcony in the apartment and there was a very colorful light glowing out of a boat passing the Nile with a group of young people dancing to a very loud and fast beat. We suddenly started to move with the music and this feeling stayed with us until now.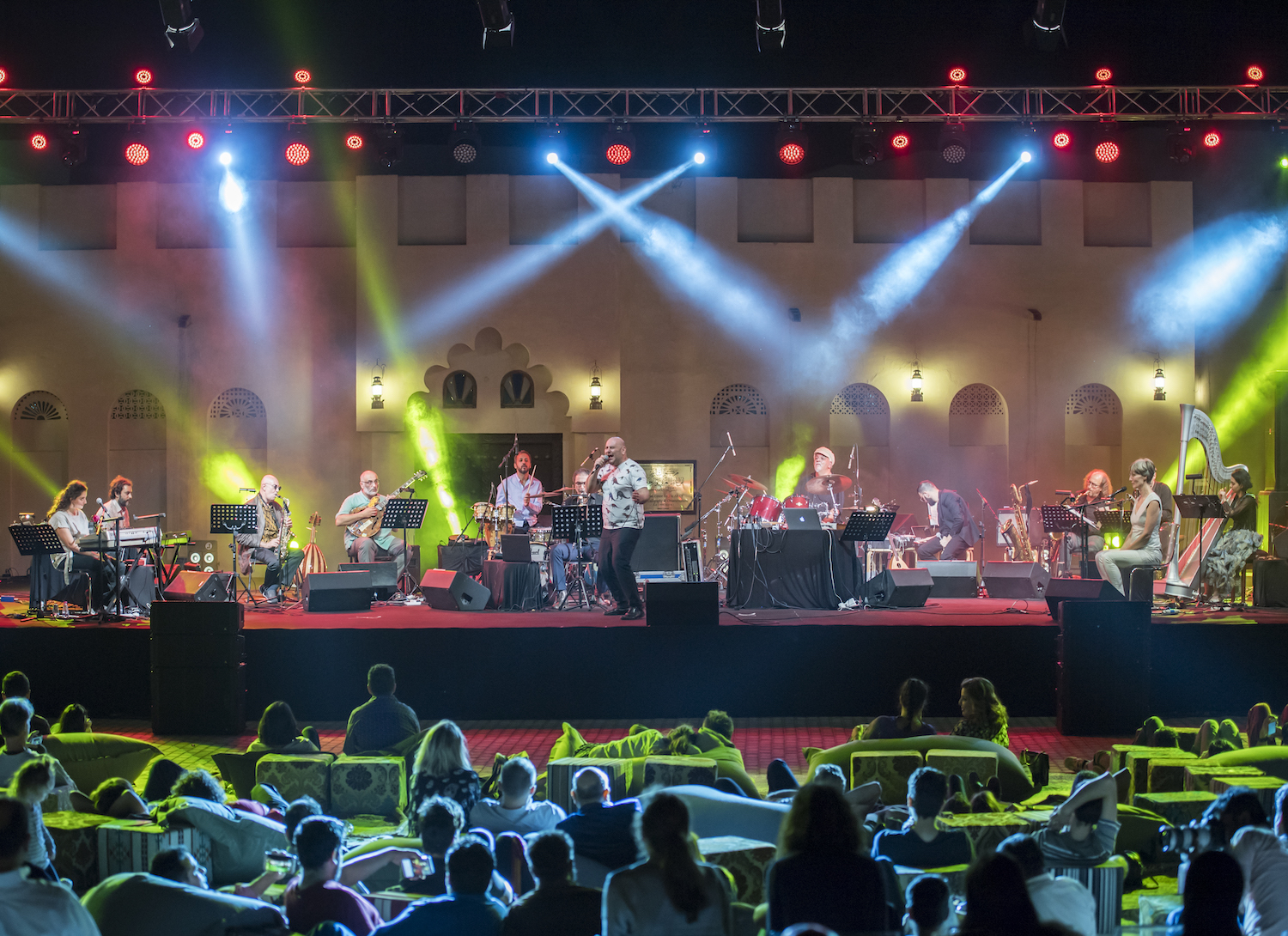 How does Shaabi music compare to more traditional Mouled pieces, and how does your work as PRAED seek to unite the two?
Older Shaabi music is more trance-y, since they used to write longer songs (Ahmed Adaweya for example) and in stronger relation to the Tarab. The newer stuff gets more into the three-minute pop song idea, but the maqam is present either way.
Its relation to Mouled music is a tricky question, because everybody will have a different take on it. Some folks might say that there is no relation. For a lot of people, Shaabi is [a] bad [influence] even though they might listen to it.
Simply put, Mouled music is religious music built on the surahs of the Quran. In Sufism, it can be a pretty crazy thing if you look a bit closer and are rather open minded. But it is for a closed circle as well to take part of it. A element of trance is in all this music. Shaabi is popular / public / on the street. In PRAED, we make use of this and add other psychedelic elements on top to create something new.
Since most of the world isn't able to travel right now, are there any compilations you could recommend to someone who'd like to hear some great examples of Shaabi music? Or at least some YouTube clips?
There is a lot on YouTube under electro shaabi. It makes the most sense to just check that out, since it is really fun to listen to short clips recorded on phones and so on….
Are there any stores or markets in Cairo that are well-known for picking up Shaabi CDs and tapes?
There are tapes and CDs on every corner in Cairo, and you'll find some amazing stuff and old vinyl in the souq.
How long did it take you to recruit all of the players for your Live in Sharjah album? Did you rehearse a lot of it together before it was recorded, or was it mostly improvised the day of your recording in Calligraphy Square?
It took us a year and a half to recruit the crew in different stages, and we did a one-week residency, which was all rehearsals, from morning to night.
How would you describe the experience of making this record?
The idea of making this record was in our mind for so long. We were imagining it in different formulas; we even made smaller versions of the orchestra with projects like PRAED plus and PRAED extended, but this one was different — more eclectic — and we had more time to develop it. We were lucky to have amazing musicians on board which helps a lot to execute our ideas in a creative way.
Aside from a few musicians who immediately come to mind — Alan Bishop and Nadah El Shazly, for instance — we're not that familiar with a lot of the musicians on this record. Can you tell us about a few key players and how they're reflective of Egypt's current music scene?
There is of course Maurice Louca, who takes his very own way in the Cairo music scene, and Sam Shalabi, who also has roots there. Khaled Yassine is from Lebanon, and comes more from the Tarab [style of music] played in the ensembles of some big divas / singers. He also works with Maurice [Louca], Tamer [Abu Ghazaleh], and Maryam [Saleh] and many others.
On the other hand is the Swiss reed player Hans Koch — one of the biggest improvisers, with 50 Years of experience and a extremely open-minded, fantastic guy. He had the nile trophy project with his trio KSS and an ensemble from Cairo touring Egypt and Europe with it.
Finally, can you tell us about the mix you made for us?
It's inspired by open-mindedness — not having limits in music….. The late Coltrane; Lester after he was hanging out with Fela in Nigeria, followed by Fela himself; all-time favorite old stuff from Cheb Khaled; Ahmed Adaweya, the master of old Shaabi; Nahid Akhtar from Pakistan with his crazy mix; Ahmed Zahir. With amazing music like this, anything is possible….
TRACKLISTING:
John Coltrane (Feat. Donald Garrett, Pharoah Sanders, McCoy Tyner, Jimmy Garrison, Elvin Jones) – Live In Seattle
Lester Bowie – For Fela
Fela Kuti – No Agreement
Cheb Khaled – Ghir L'Zarga
Ahmed Adaweya – Magnoon
Ahmed Zahir – Eibotebirham
Morocco – Ela Tho
Tafo / Nahid Akhtar – zambo zambo
Joe Henderson – Teeter Totter
Pharaoah Sanders – Black Unity
Tidiani Koné & Orchestre Poly-Rhythm – Djanfa Magni