Like many other restless members of Reykjavík's underground music scene, Indriði Arnar Ingólfsson has simply refused to stick to a certain sound or side project over the years. While he's perhaps best known for his riff-slinging role in the hardcore-punk band Muck, Ingólfsson has also done a residency at New York's respected Clocktower Gallery and cut a solo record (2016's Makril) LP from an entirely different cloth than his last day job.
Next month's ding ding album follows a similar path, casting a spell out of otherworldly melodies and moods instead of outright chaos.
Check out its first single below, along with cover art, a complete tracklisting, and a look at Ingólfsson's back catalogue….
"Amma" is the first bit of the 'ding ding' saga. The song came to live in my first room of many in a new city; it was a lockdown time. Much credit to [bassist] Ingibjörg [Turchi]; I think the interplay between the bass and guitar lines is a key element here.

Writing the song with her and playing in that room sparked the idea that it was time for a new album, and on that moment, I finally found the focus to gather new work into a tight piece for the first time in a few years. Put loose strings together and had a frame to pull in things that fit and throw things [away] that don't.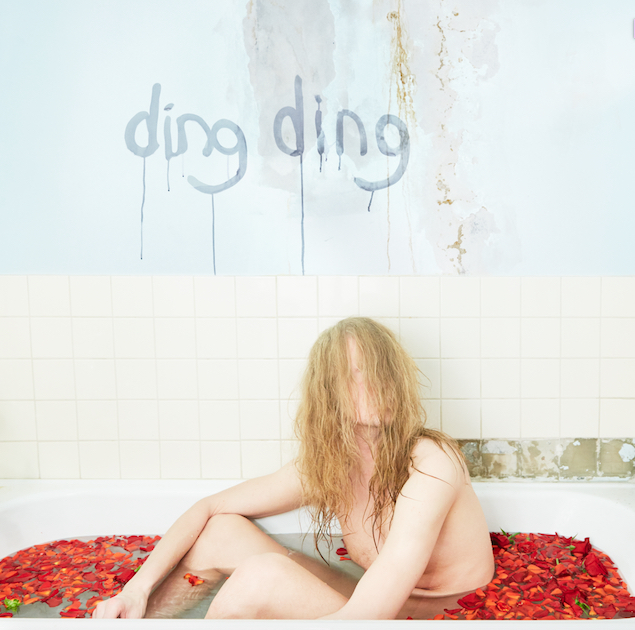 Indridi
ding ding
(figureight, May 18th)
1. Amma
2. December
3. Soft Rock
4. ADHD
5. Summermania
6. Halloween
7. Tinder
8. STD
9. Amy
10. Hvorteðer
11. Skúlagata
FURTHER LISTENING