Photography KIM SØLVE
As synonymous as Justin Broadrick's name is with the gnarly side of underground metal (via the god-like Godflesh), he's always been more of a dance and hip-hop head. Hence why he made a drum & bass mix for us a while back and is currently bouncing in between ravenous JK Flesh records—a solo outlet not unlike his beat-driven Techno Animal project alongside The Bug—and the woofer-wrecking sonic universe of Zonal.
Which brings us to Wasplike, a ripper for Inner Surface that hits shops on June 15th. Check out its latest official leak below, along with some commentary and other selections from the JK Flesh catalogue….
"Dark Horse" is concerned with what we hide—what we don't wish to reveal about ourselves to anyone, ever. Musically it is designed as an oblique techno track, then filtered through drum & bass techniques, as employed by Dillinja at the turn of the millennium.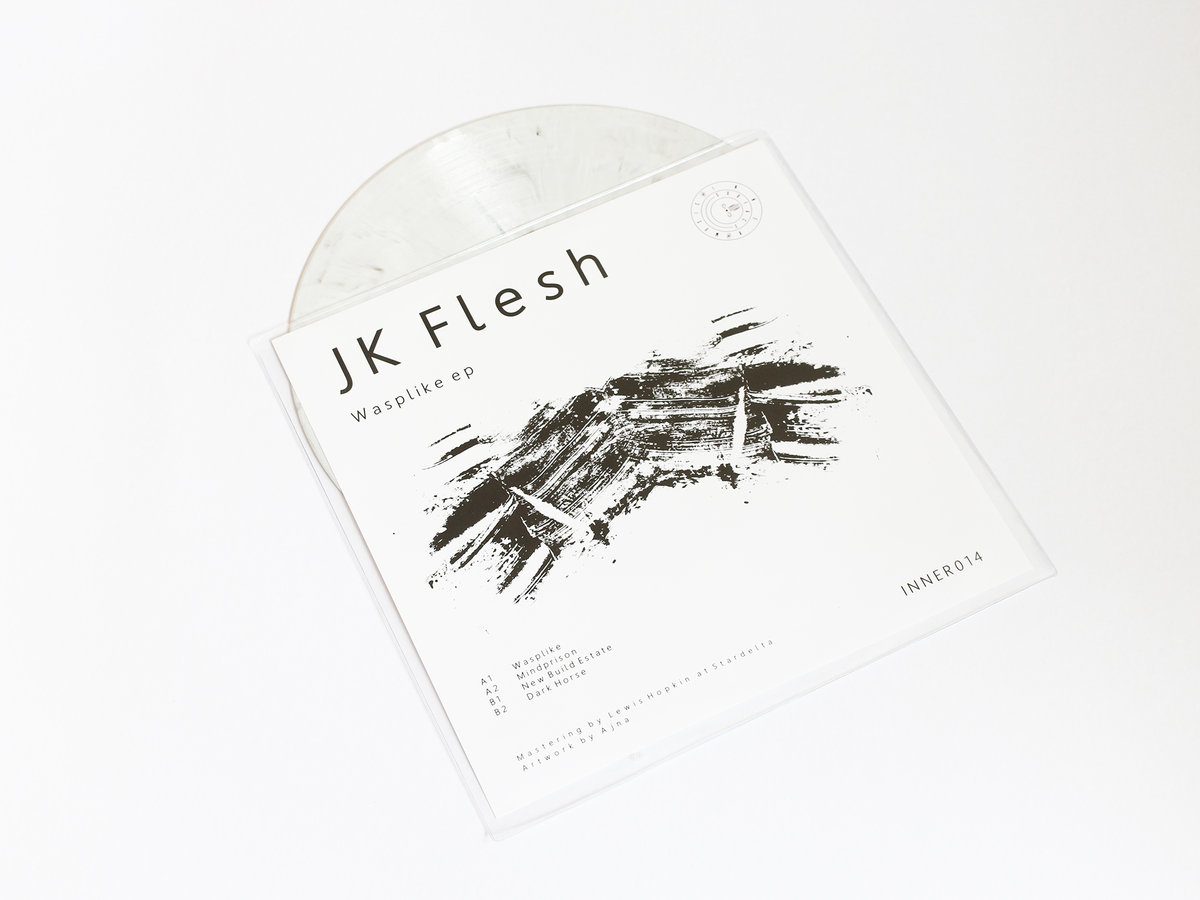 JK Flesh
Wasplike EP
(Inner Surface, June 15th)
1. Wasplike
2. Mindprison
3. New Build Estate
4. Dark Horse
FURTHER LISTENING