If you end up braving the Record Store Day buffoonery tomorrow, make sure to ask your favorite clerk if they've got "Tax Man" in stock. Available in a FREE white flexi-disc pressing in more than 400 shops, it's the second official single from Las Rosas' looming Shadow By Your Side LP.
Check out an exclusive early listen here, along with some commentary from frontman Jose Boyer (remember the far-too-short-live Matador band Harlem? we do!), tour dates, and the album's previous video. Look out for the rest of Shadow By Your Side on Greenway Records May 11th….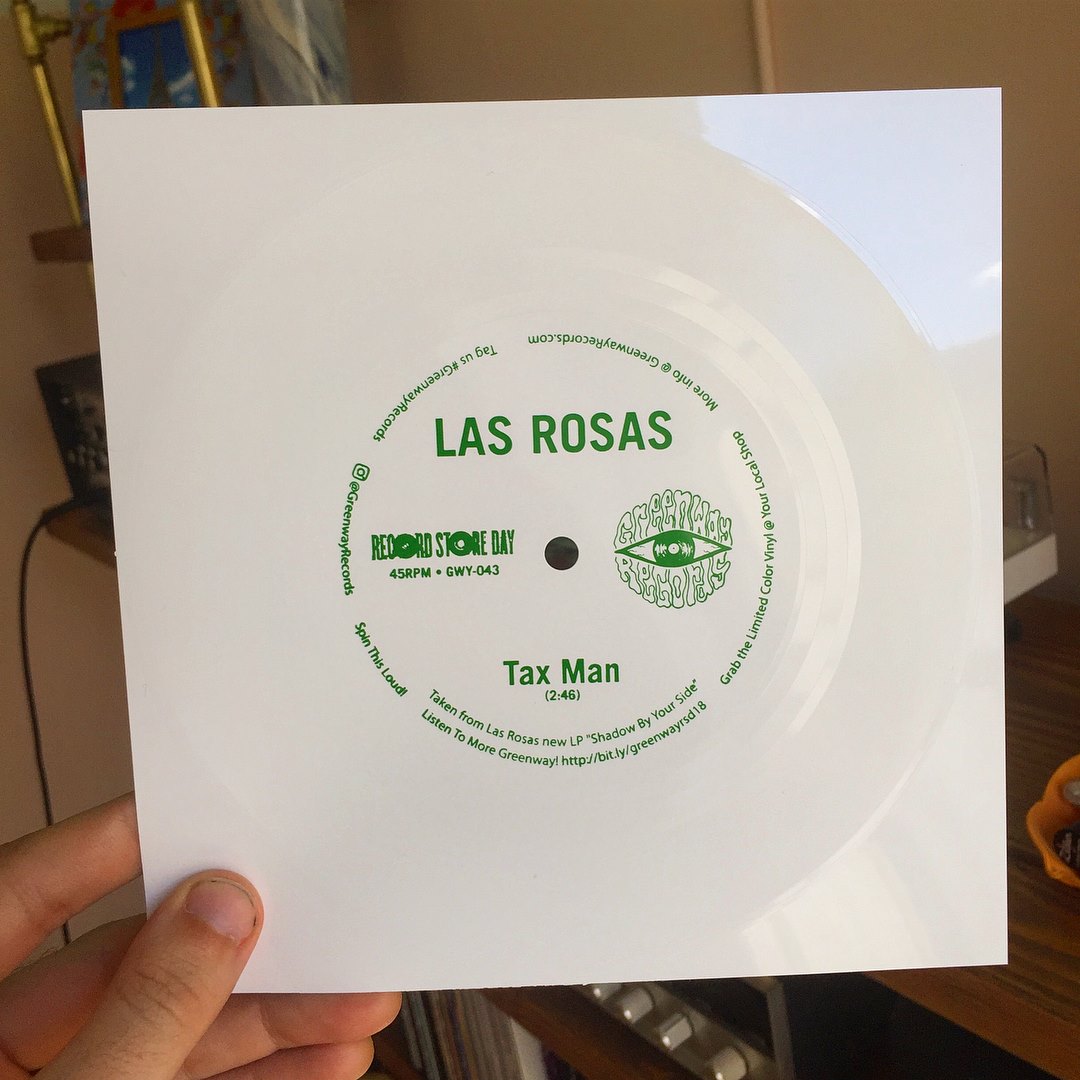 I think this was the last one I wrote for the album. It starts out about being broke, but it's more about what it takes to make art in this current moment in history. Basically, creative autonomy and support from society, specifically in terms of money. You go to Europe and the arts in general are supported and well-funded, even venues and bands themselves. It's different here.

I question the assumption we all are supposed to be struggling to make art and music. We're lucky that our day jobs let us be creative in certain trades, but the time and energy left to create art and music winds up being pretty limited. I know tons of artists whose work deserves way more of their time.

It's a legitimate complaint, but sometimes I still feel like a brat about it. In the studio, the music was the first thing that was born. It sounded almost whiny to us, which called to mind the whole money thing, and the question of whether it's bougey to expect it. Sure, we eat Whole Foods almost every day on tour, but we deserve it; we work hard and our music runs on organic vegetables!
Las Rosas tour dates:
5/11 Montreal, QC – L'Esco
5/13 Windsor, ON – Phog Lounge
5/14 Cincinnati, OH – MOTR Pub
5/15 Detroit, MI – Marble Bar – Detroit, MI
5/18 Chicago, IL – Subterranean Downstairs
5/20 Fort Collins,CO – Surfside 7
5/21 Denver, CO – Larimer Lounge
5/22 Salt Lake City, UT – Metro
5/24 Boise, ID – Neurolux
5/27 Portland, OR – Liquor Store
5/29 San Francisco, CA – Brick & Mortar
5/31 San Diego, CA – Blonde Bar
6/1 Los Angeles, CA – The Echo
6/3 El Taso, TX – Monarch
6/5 Dallas, TX – City Tavern
6/6 Austin, TX – Hotel Vegas
6/8 New Orleans, LA – Hi Ho Lounge
6/11 St. Petersburg, FL – Paper Crane
6/12 Miami, FL – Las Rosas
6/14 Jacksonville, FL – TBD #
6/15 Athens, GA – Georgia Theatre (Rooftop)
6/16 Nashville, TN – 5 Spot
6/17 Raleigh, NC – Slims
6/19 Asheville, NC – Lazy Diamond
6/20 Richmond, VA – Strange Matter
6/23 Brooklyn, NY – Alphaville

# with La Luz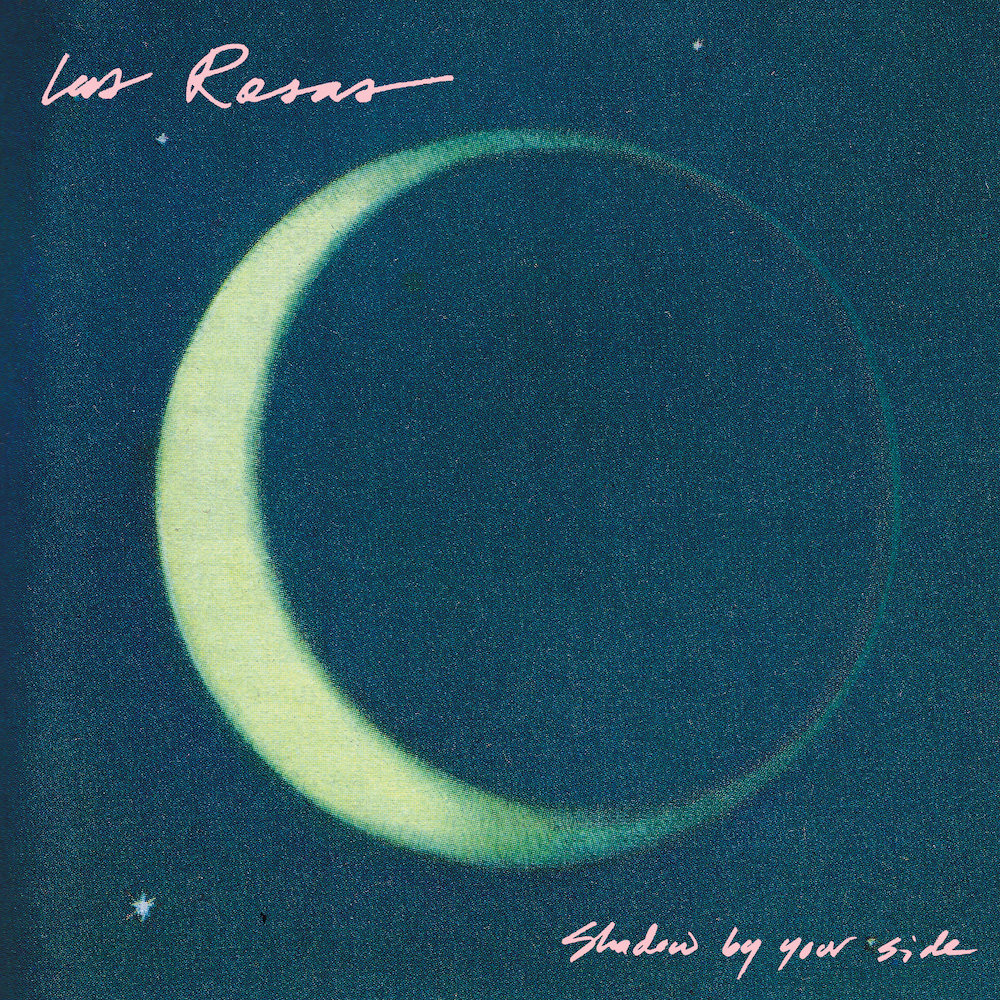 Las Rosas
Shadow By Your Side
(Greenway Records, May 11th)
1. The Ghost
2. Tax Man
3. Christa
4. Me Myself
5. Nothing's Wrong
6. Dinner for One
7. Flood This House
8 Losing No Sleep
9. Upstairs Guy