Photo CLEO GLOVER
As you can probably tell from any of his warped press photos or trippy videos, Slugabed has a healthy sense of humor. Which is good, because it's hard for some of us to even get out of bed these days.
Enter the new single "Earth Is Gone Sorry":

According to the London-based loop maker, it's "the final nail in the coffin that is my new LP. It is the celebration of the ultimate collapse of all things and all the beauty found in said destruction. It is restoring equilibrium and finding peace, be it globally or personally.
He continues, "Me and my friend Lum made it together. In his words, the lyrics are 'musings on the promises of life, striving for a feeling of wholeness but also realizing that that concept is just made up. Life sometimes feels monotonous and like someone is just pushing you in a wheelbarrow towards a cliff and you can't get off. I can't remember when we wrote this but sounds like I needed a vacation.'"
Check out the lead single from Slugabed's Inherit the Earth LP (due out April 7th through Anticon) below, along with a sample pack of previously released material…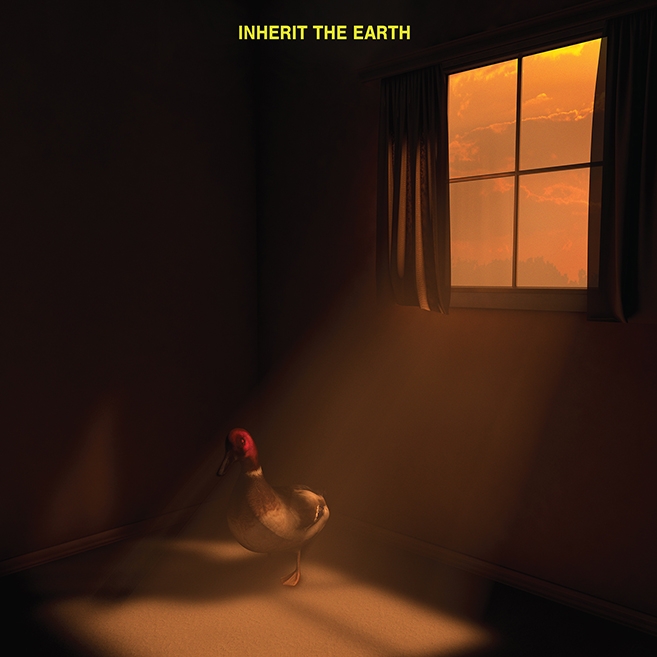 Slugabed
Inherit The Earth
(Anticon, April 7th)
1. The Right Person To Talk To
2. Stupid Earth
3. Infinite Wave
4. Levitating Above My Own Useless Body
5. Gold ft. Hairy Hands & Peter Lyons
6. Very Serious Puzzle
7. Time 2 Let It Go
8. A Thousand Tiny Hands
9. Perfect Earth
10. Feeding Time
11. Virtuous Circle
12. Earth Is Gone Sorry ft. Lum
FURTHER LISTENING