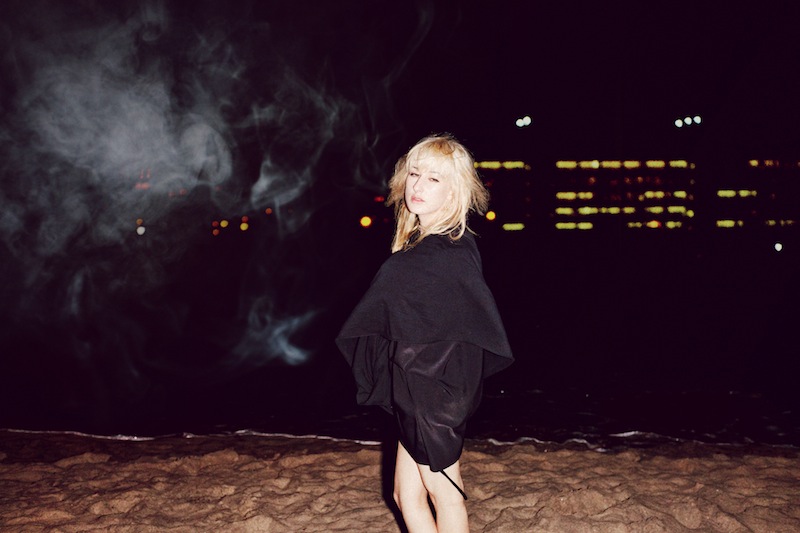 Photo by Bryan Sheffield
As you can probably tell by the freshly-pressed magazine cover on the right, we've wrapped up another issue of self-titled, the first to be available in two formats:
1. A free embeddable edition, available here (and after the jump) along with a couple of special Soundcloud players.
2. A paid, fully-interactive iPad issue from Zinio, the same company Spin, Rolling Stone, Esquire and many other major publications use for their digital editions. It's available now.
Simply put, we've decided to follow the same path as some of our favorite musicians: we believe that a basic version of our magazine should be ready, willing and able to spread the self-titled gospel as far as possible. But we're also driven to produce an ever-evolving "deluxe edition" of self-titled, available for anyone who wants a portable issue with bonus bits of video and audio content.
Now, here's what you'll find in our biggest issue yet:
No Age discuss classic record covers, from Crass to Captain Beefheart
ceo shares a bizarre but beautiful essay about his love of tennis
Twin Shadow breaks down five of his favorite B-movies
Crocodiles share five non-musical influences on their new album
Matthew Dear fills in one of our infamous madlibs sheets
Das Racist take us on a tour of Queens
Antony Hegarty talks about his new art book and what keeps him up at night
Salem tear through a track-by-track commentary (complete with a streaming player) on their King Night album
Tim Harrington gets the self-titled interview treatment
Michael Gira flips through his personal record collection, from "the album that made me want to make loud, hard, heavy music" to, err, Elton John
And finally, we're proud to present Zola Jesus' first proper cover story