As we told you during South By Southwest, Yakuza "is one of the most underrated bands in underground metal, a truly progressive force of nature that would be bigger than Opeth in a perfect world." They're also fronted by Bruce Lamont, a scale-climbing sax player with an stunning clean-to-caustic vocal range and two very different side projects to boot: Circle of Animals' nihilistic nods to classic industrial music–the sort of music self-titled whips our interns to–and one of the country's most successful/believable Led Zeppelin cover bands, Led Zeppelin 2.
Since Circle of Animals' debut album (Destroy the Light, featuring members of Sonic Youth, Tortoise, Cephalic Carnage and more) is on the way next Tuesday, and Yakuza's tour with 1349 and the almighty Triptykon (a.k.a. Celtic Frost, take two) starts tonight, we asked Lamont to give us a complete guide to his favorite Led Zeppelin tunes. It obviously hasn't been a long time since he last rock 'n' rolled.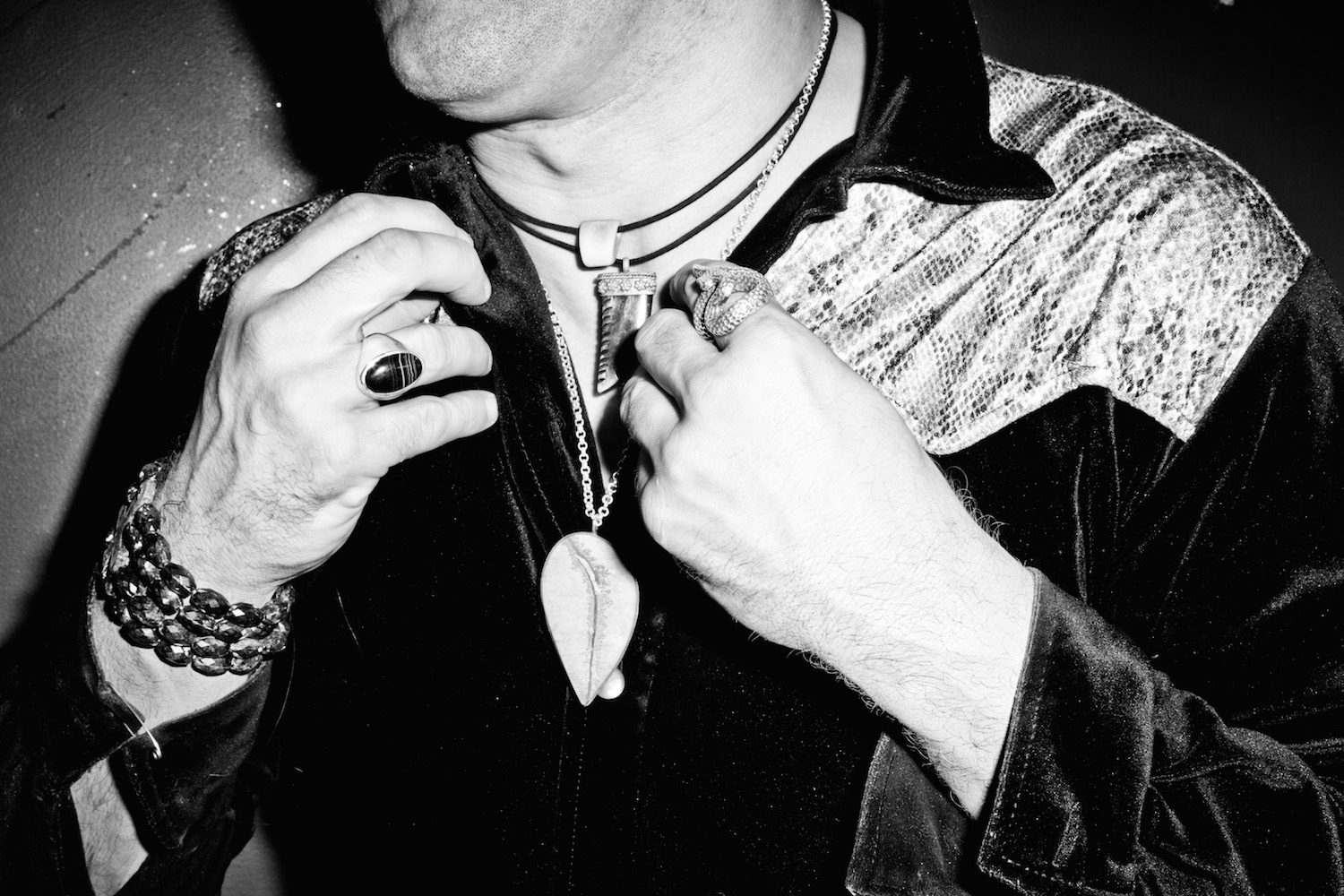 Led Zeppelin's music has been the soundtrack to my entire existence, from my earliest memories of sitting shotgun in my parents' 1970 Ford LTD–while a Chicago radio station (WLS) had "Stairway," "Black Dog," etc., on endless rotation–to the artwork on my fifteenth birthday cake and my endless collection of Zep T-shirts, posters, LPs, cassettes, CDs, and MP3s. Not to mention my time touring and playing Led Zeppelin's music (Led Zeppelin II, specifically).   
I have come to appreciate this band on so many levels, both as a fan and a humble imitator. Here are my favorite Zeppelin cuts…
https://youtu.be/5tUHmHaa2Mg
"Since I've Been Loving You"
From the first time I saw Song Remains the Same, the scene that stuck out most was the shot of the beautiful Indian woman in the crowd during "Since." She is just completely mesmerized by Plant, and rightfully so. I prefer live versions of this over the studio version. The band seems to have a little more oomph going on, although Pages guitar solo on III (which apparently was a pain in the ass to record) is one of the best solos ever.
https://youtu.be/y94XT94PSdg
"Hots On For Nowhere"
If it weren't for "Tea For One" (voted one of my least favorite songs), Presence would be my favorite Zeppelin record. We just put "Hots On For Nowhere" in the Zep 2 set rotation and, man, this is fucking fun to play. Page is using a whammy bar for the first time (a 1960 Fender Strat). I never really knew the lyrics before playing it (apparently Plant was not happy about his friends) and found it kind of funny that Plant intentionally used the word "fluck" instead of fuck. (The line goes "got friends who will give me fluck all.") Huh.
"We're Gonna Groove"
So while doing a little research I found out that the version on Coda is the same as the 1970 Royal Albert Hall show that is featured on the Zep DVD set with a bunch of edits and overdubs. I prefer the live, unedited version. The band is so raw in '70, like they are on the brink of train-wrecking it all, but manage to keep it together. LZ2 opens with this one occasionally.
"Babe I'm Gonna Leave You"
Love the album version and an early live electric version from a '69 Danmarks Radio performance that's also on the LZ DVD. (Baby-faced Plant is just getting his sea legs.) On the album version, it's all about the heavily reverbed acoustic guitar. This has become a set staple as of late.
"Dazed and Confused"
I used to listen to the Song Remains the Same soundtrack version over and over on my cassette Walkman back in high school. I couldn't get enough of every Page lick, and the bow solo is completely awe-inspiring and changed my thinking about rock guitar in general. The How the West Was Won version is even better. Zep 2 does a 25-minute version, and touch on some of the jams from both recordings. "If you're goin'/To San Francisco/Make sure you wear/Flowers in your hair."
https://youtu.be/9NaQZojWi6U
"When the Levee Breaks"
I always thought this is the best sounding song on IV. So when reading an article on the making of the record with Page a number of years back–where he talks about having to remix everything except for "Levee"–makes perfect sense. The drums are bombastic and timeless, and the blown-out harp is amazing.

"Night Flight"
Physical Graffiti is my favorite Zeppelin record. "Night Flight" was originally recorded in '71 with the IV stuff but was held over until '75. It's all about JPJ and that Hammond organ sound. Also note that Page is playing this one through a Leslie speaker. Zeppelin never played this live and LZ2 has yet to.
https://youtu.be/4XdDq_E34Cc
"Tangerine"
This is my favorite acoustic Zeppelin song. It reminds me of this girl I used to like when I was a teenager. Plant's voice is the highlight along with the pedal steel. Noted fact: This is the last song Page wrote without Plant's involvement (besides "Bron-Yr-Aur"). We play this in Chicago every once in a while, with Steve Doyle sitting in on slide guitar.
"Achilles' Last Stand"
My favorite Led Zeppelin tune of all time, and supposedly Page's too. The galloping bass line (played on an 8-string) the drum shuffle, Pagey's guitar lines (a dozen overdubs) and Plant's vocal placement and lyrics (inspired by his '75 trip to morocco and William Blake) = rock perfected. We play this like it is one of our own. My boys in the Chicago band Bible of the Devil only come to see us play this song, then they leave. Fucking raw.