The following exclusive feature originally ran in our free iPad magazine. Check out an interactive Web archive of the issue here.

Photography MEREDITH JENKS
Words AUSTIN L. RAY
Long hair bobby-pinned tight to his skull, Bruce Lamont is blow-drying his arms and talking concealer. Seated at a table nearby, a woman diligently combs and curls a blond wig on a mannequin head. We're in a cramped room filled with flowery vintage shirts, bandmates, and friends (including a couple members of Withered) behind the Hell stage of Atlanta's Masquerade. The pontificating Yakuza frontman's sleeveless Zoroaster tee connects to a dizzying array of arm-covering art, tattoos that end abruptly just after his elbows, where he's been applying, spraying, and drying for several minutes now.
"I used to do my chest and unbutton my shirt, but fuck that," he says of his pre-show ritual. "Makeup's too expensive."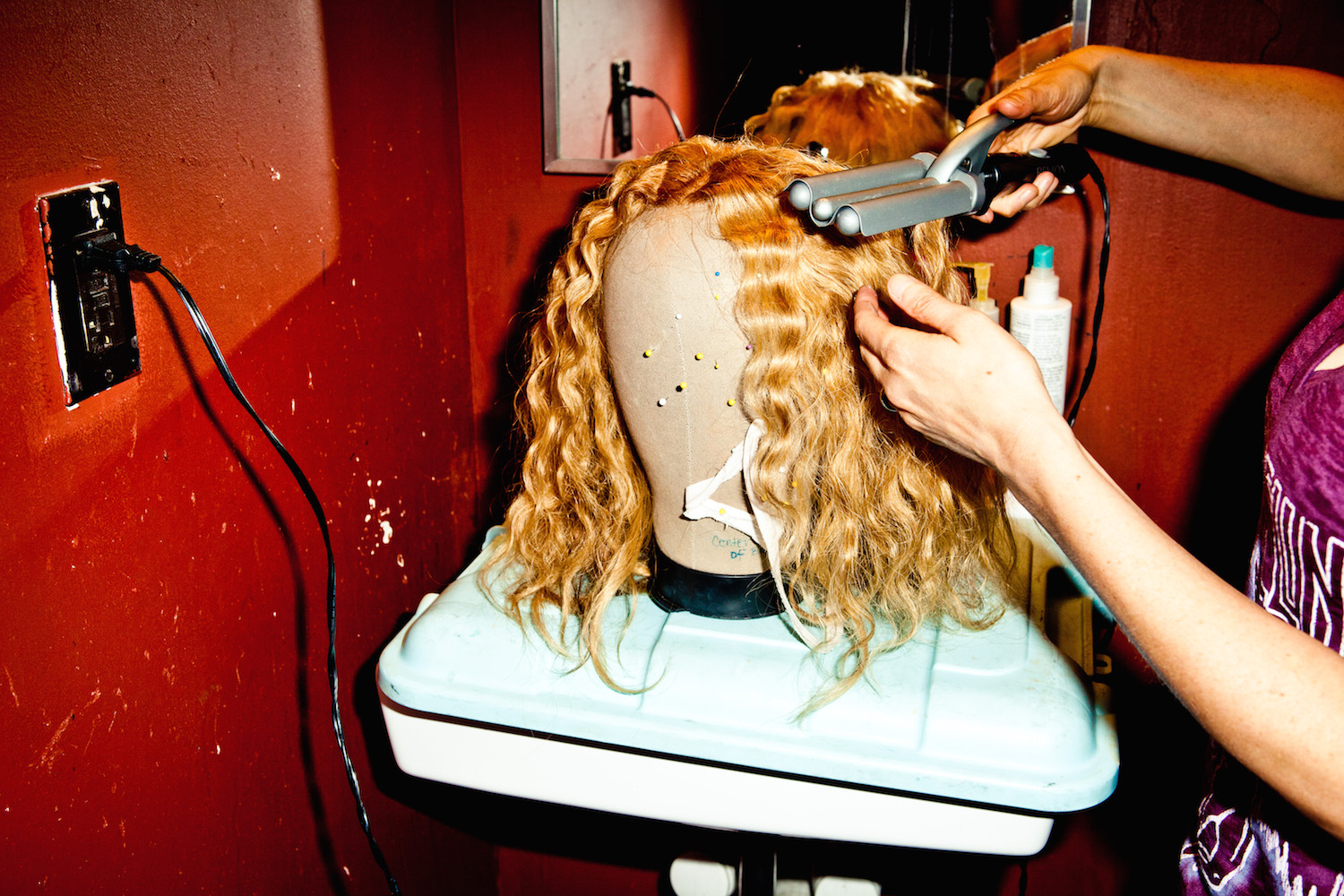 Tonight, Lamont will take the stage as Led Zeppelin 2's Robert Plant, fronting a thoroughly convincing tribute act that will blast through a couple hour's worth of rock 'n' roll classics. Lamont's got a veritable laundry list of excellent acts he performs in (Yakuza, Bloodiest, Circle of Animals) and has collaborated with (Nachtmysitum, Brutal Truth, Locrian), not to mention a budding solo career kicked off with 2011's Feral Songs for the Epic Decline. Good old Led Zep was his first love, though.
"My mother used to drive me and my sister to see my grandmother," says Lamont, sharing his earliest exposure to one of heavy metal's forefathers. "I must have been 4 or 5 years old. I have these fond memories of sun coming in through the window that I equate with 'Stairway to Heaven' for some reason. This music's been with me as far back as I can remember."
There is more gray hair than usual in the Masquerade this evening, but there are more than a few young folks as well. A goateed bro with a comically oversized can of Foster's—Australian for "unfortunate facial hair"—nods appreciatively as the band tears through "Good Times Bad Times." Next to him on the front lines is a boy in a Braves cap who can't possibly legally drive, wide grin plastered across his face, looking like he's getting the acne melted right off of it.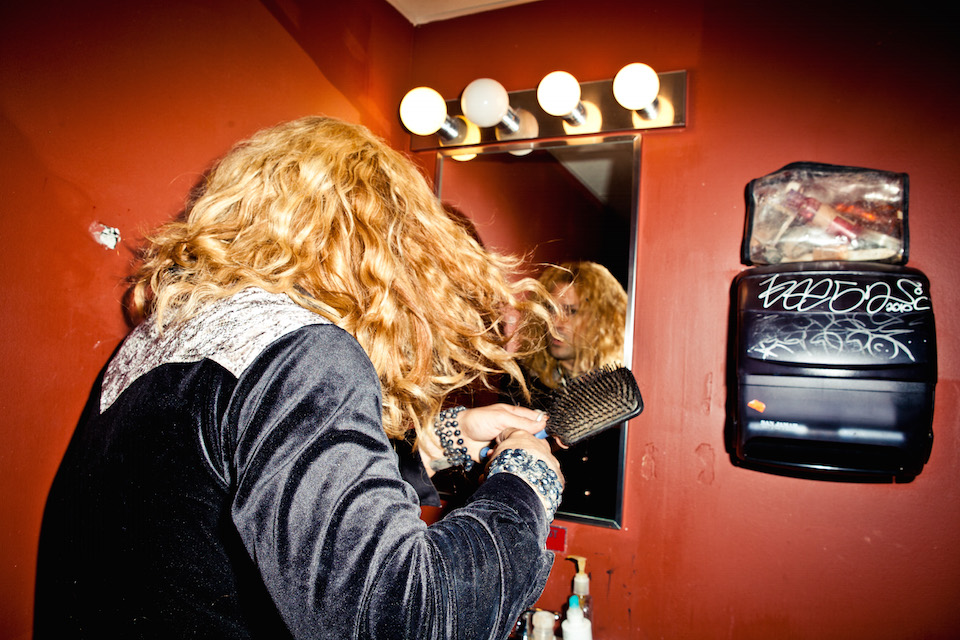 "To me, this is an acting gig," explains Lamont. "It's entertainment for an audience, and I want to make sure they get what they deserve. I'm always watching how people react to certain songs—I'm much more mindful of that."
In a particularly entertaining conversation late last year, Lamont told his interviewer that he's "married to [his] music." He was speaking in the context of LZ2, but it's clear that this project and his tireless work ethic—case in point: early in the morning after the Atlanta show, he was on a plane to Chicago to bartend the VIP section of Riot Fest—is intended to fund the stuff he really cares about. Stuff like Yakuza. After all, like any marriage, you have to make sacrifices for those you love.
"When it comes to creative endeavors, I don't wanna worry about any sort of income that has to be drawn from that," he says. "I just want to be able to create, and that's it. Yakuza's never gonna bring in this kind of money, and I don't care. That's fine. It's not about that. We don't play for the money. We never have. With this, I do. Without a doubt. I will not even mince words [laughs]."
Led Zeppelin 2 are now on tour, including a special "Deep Cuts" set at St. Vitus in Brooklyn tonight. Wanna hear more Led Zeppelin? Check out a guide to Lamont's favorite songs here.