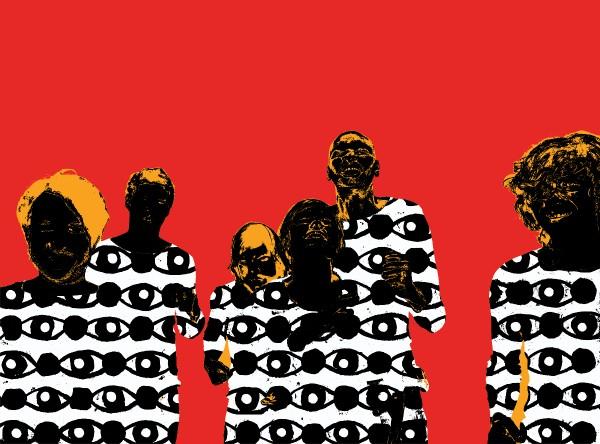 By Samuel Bing of Fol Chen
Note: This list assumes that the reader already owns the following Prince albums: Purple Rain, 1999, and Dirty Mind…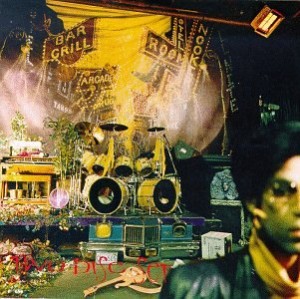 MUST HAVE
Sign o' the Times (1987)
Everyone knows that double albums are a tough row to hoe. Unless that ho is Prince! (Yeah, yeah, sorry.) For real, though, this what all double albums aspire to: sprawling, ambitious, funny, intimate, epic, batshit crazy. And here's the craziest part: it was meant to be a TRIPLE ALBUM, but Warner Bros said nope (see below).
This was Prince's first post-Revolution album (though Wendy & Lisa do make appearances throughout), and it shows. It sounds like a man who's been locked in the studio for months, with only cough syrup and a Fairlight to keep him company. How else can you explain "Housequake" (helium space-funk from the 17th Dimension) and "If I Was Your Girlfriend" (a gender-bent erotic meltdown)?
Without taking a breath or giving a shit, this album moves from utterly deranged bliss ("Play in the Sunshine") to adorable psychedelia ("Starfish and Coffee") to minimalist sex rants ("Hot Thing") to radio-friendly weirdness ("U Got the Look") to solo-Lou Reed-style guitar churners ("The Cross") to live, ten-minute funk beatdowns ("It's Gonna Be a Beautiful Night"). Also, it features THE GREATEST SONG OF ALL TIME: "The Ballad of Dorothy Parker."
–
INTERMEDIATE RECORD
Parade: Music from the Motion Picture Under the Cherry Moon (1986)
Sonically, this one feels most important to me. The dryness, the hard cuts, the empty spaces, the cracked-out orchestra–I love this shit! I also love it because Parade might be Prince's most aggressive attempt to merge his freaky outsider instincts with his straight-up pop genius. The most obvious example of this is "Kiss," which sounds like a standard I-IV-V R&B vamp that got the guts beaten out of it by killer robots sent by Kraftwerk. Brittle drum machine, no bass, nearly all falsetto, and straight to No. 1 on the U.S. pop chart.
"Kiss" flows right into the sublime riot-goin'-on-in-my-bedroom melodrama of "Anotherloverholenyohead," a song that manages to be menacing, funky, heartbreaking and otherworldly all at the same time. Unfortunately, the movie Under the Cherry Moon was a disaster/fiasco, and album sales were disappointing, which led Warner Bros to tighten the reins on Prince, thus depriving the world of what might have been the best triple-album in history (see above).
–
ADVANCED LISTEN
Around the World in a Day (1985)
Who knows how terrifying it feels to have to follow up what is considered one of the best albums of all time? Prince knows! Purple Rain sent him into the stratosphere, where he mingled with Madonna, Bruce Springsteen and Michael Jackson. A lot of people in Prince's position either flip out or disappear into the studio for a few years (which is what Bruce and Michael did), but our hero returned just a year after Purple Rain with this brazen attempt at exoticized psychedelic new wave art-funk.
This is bold stuff, especially for an artist coming off a record that spent six months at No. 1 in the US, and it doesn't always work. "The Ladder" is a craven attempt to bathe a little longer in the Purple Rain, and "Temptation" is probably the only song from this era that I can't even hum. But then there's "Raspberry Beret," which is perfect in every way, and "Pop Life," which has to be one of the creepiest songs ever to make the U.S. Top Ten. And when the weird stuff really works you end up with the 7-minute "Condition of the Heart," with its unsettling piano/spooky-synth/cymbal intro and its disturbingly unhinged falsetto madness. "Tamborine," one of my favorite freaky ones, is all decontextualized "Funky Drummer" madness, martian harmonies, and sexual panic. It's a minimalist freak-pop masterpiece: concise, precise, and totally bananas.
–
Fol Chen's latest slab of twisted pop songs, Part II: The New December, is available now through Asthmatic Kitty. They play in Philadelphia tonight.