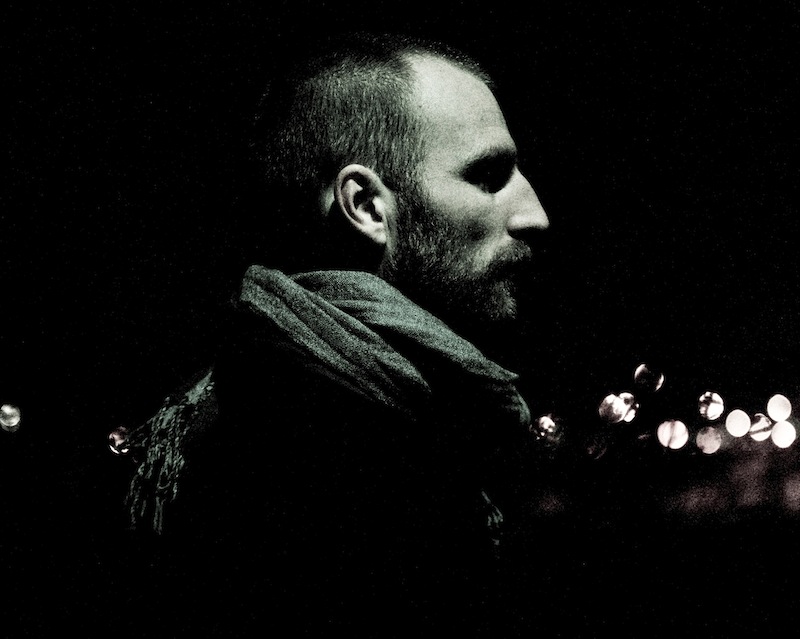 [Photo by Bjarni Grims]
Let the haunting hooks begin…
1. Lustmord, The Place Where the Black Stars Hang (Side Effects, 1994)
The dark lord of dark ambient music delivers a minimal descent into the unknown.
–
2. Ben Frost, By the Throat (Bedroom Community, 2009)
Haunted harpsichords, howling wolves, brutalized beats, and heavy sheets of noise collide, neo-classical style.
–
3. Tombs, Winter Hours (Relapse, 2009)
Blackened metal at its very best; as if My Bloody Valentine actually delivered one.
–
4. Wolves in the Throne Room, Black Cascade (Southern Lord, 2009)
Bubbling brooks and windswept synths meet buzz saw guitars and blitzkrieg vocals in the middle of a faraway forest.
–
5. Demdike Stare, Forest of Evil 12" (Modern Love, 2010)
Truth in advertising, with traces of subterranean techno and deviant drone tones.
–
6. Zombi, Cosmos (Relapse, 2004)
The original masters of 21st century John Carpenter scores.
–
7. The Caretaker, Persistent Repetition of Phrases (Install, 2008)
What happens when ghosts get into your record collection and toss scratchy 78s on your turntable.
–
8. Thomas Köner, Permafrost (Barooni, 1993)
If you dug a mic into a glacier, this is what it'd tell you. (Something along the lines of, "Cut the global warming crap, will ya?")
–
9. Sunn O))), Monoliths & Dimensions (Southern Lord, 2009)
As accessible as two monk-like metal heads and one horrifying Hungarian (special guest "singer" Attila Csihar, also of Mayhem) get.
–
10. Xela, The Dead Sea (Type, 2006)
The sounds that pass through David Lynch's brain when he's meditating.