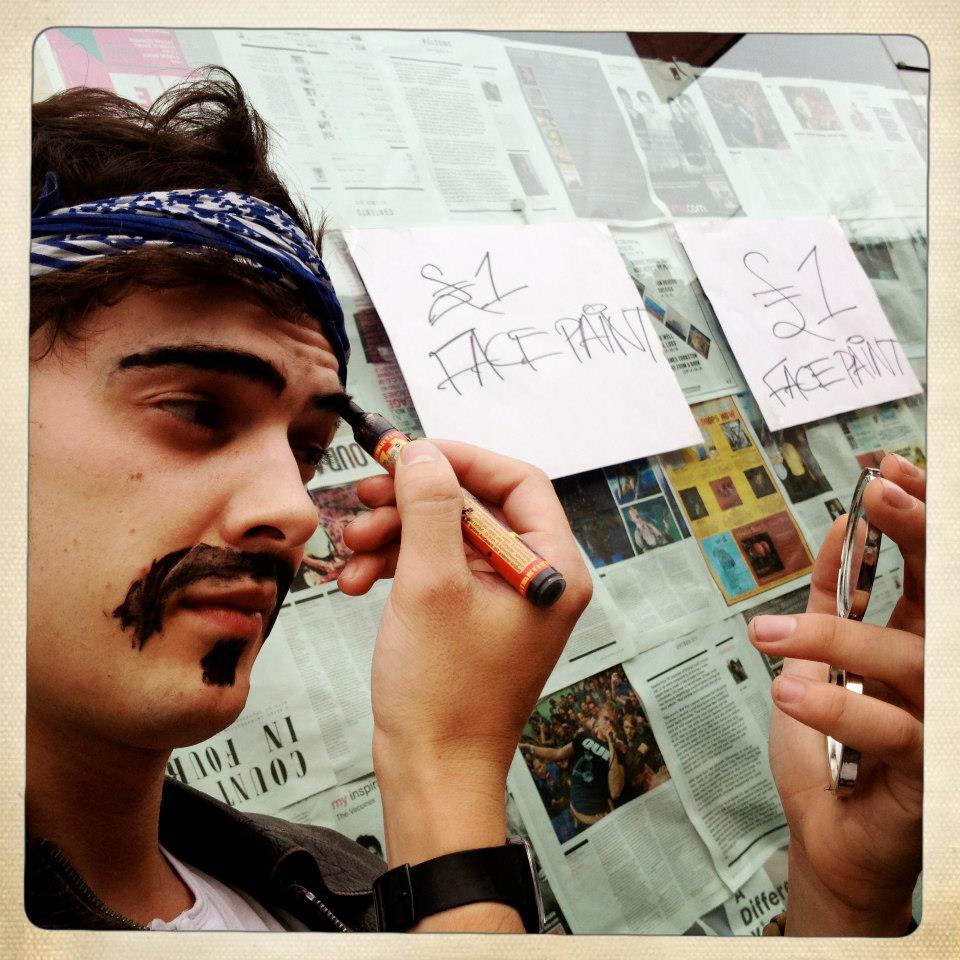 When Rudi Zygadlo moved from Glasgow to Berlin in the middle of making his new album (Tragicomedies, available now on Planet Mu) he avoided the obvious–soaking up the city's dance scene and furthering the experimental dubstep stylings of his last LP, 2010's Great Western Laymen. Instead, the producer/singer "listened to a lot of classical music. Taking acid and listening to the Grosse Fuge is far more interesting than listening to contemporary dance music on drugs. Virtually the only gigs I went to were the free lunch time chamber recitals at the Philharmonie on Tuesdays."
He also read a lot of Greek mythology and post-everything Pynchon, which leads us to "RZ Chooses FZ," a timely take on Frank Zappa's cavernous back catalog…
The successive Over-Nite Sensation and Apostrophe (') did well commercially, with the latter reaching No. 10 in the Billboard charts. Perhaps because–unlike the previous two, and with exception of one track–they are albums of songs, rather than instrumentals. But also, they seem to me to possess an undeniably uplifting and and positive mood. Despite containing songs about zoophilia ("Dirty Love"), the dark forces of television advertisements ("I'm the Slime") and, of course, growing dental floss in Montana, the lasting impression is of a comfortable, cohesive and excited band–inlay photos will testify to that–the tightest and slickest production yet, and a jubilant, slightly-less-sardonic-than-usual Zappa. There are bizarre cameos by Tina Turner and the Ikettes on "Montana" and Jack Bruce on Apostrophe's title track, but most of the songs from both albums were recorded concurrently, with pretty much the same personel. So let's have, ermm, "Camarillo Brillo"…
Fuck it; here's some more:
The tradition of playing cheesy love songs prevailed throughout Zappa's career, executed with varying degrees of sneer and filth. "Anything" is pretty much clean, if a little tongue-in-cheek. It comes from Cruising with Ruben and the Jets, the fourth album from the Mothers of Invention. It's a concept album emulating the sounds of doowop groups from the '50s. Apparently the first pressing had no reference to Zappa and the Mothers so some radio stations, convinced of its authenticity and rarity, gave the album considerable airplay. When subsequent pressings bearing the date and 'Zappa' were released, broadcast decreased. On "Anything," the combination of simple arpeggios, Ray Collins' lead vocals and one fine breathy sax solo are irresistible.
This is a guitar solo from the GRAMMY-winning Jazz From Hell album. It came out in 1986, the same year his 16-year-old son Dweezil was also nominated for Having a Bad Day. "St Etienne" sits incongruously near the end of the album as the only guitar track. It's a live solo from a show in Saint Etienne 1982, which the video gives us a tantalizingly short view of before we are shown some footage of a French street performer. To me it's a perfect guitar solo. A journey. No superfluous nonsense which occasionally arises with frank. It's a steady escalation of ferocity which culminates, quite rightly, in an eruption of plank spanking.
"The Jazz Discharge Party Hats" is a good example of Zappa's sprechgesang vocal approach and guitar/vocal unison. Lyrically, the filthier end of the spectrum. See also: "The Dangerous Kitchen", an exposition of the traumas therein.
The melody from "Amnerika" first appeared as "That Evil Prince" on the album Thing Fish (1984), a Broadway musical that never came to be, involving an evil, racist prince/theater critic who creates a disease intended to eradicate African Americans and homosexuals. Musically, Thing Fish is a disappointment because it heavily features pre-released material with Ike Willis spraffing on top. Not entrance level stuff. But the track appears again here on FZ's enigmatic last and under celebrated album, Civilization Phaze III as a chamber orchestral piece. While the melody remains a solid unit, What's most pleasing is the accompaniment and the distribution of notes therein. It's a scattered affair with instrumental plinks, plonks and stabs, reminiscent of Pierre Boulez's Le marteau sans maître, only tonal. Or even the slow movement in John Adams' Son of Chamber Orchestra. Could it be a post apocalyptic rubble ridden world where a rabbit scampers, searching for food? Sounds like it to me.
–
Further Listening