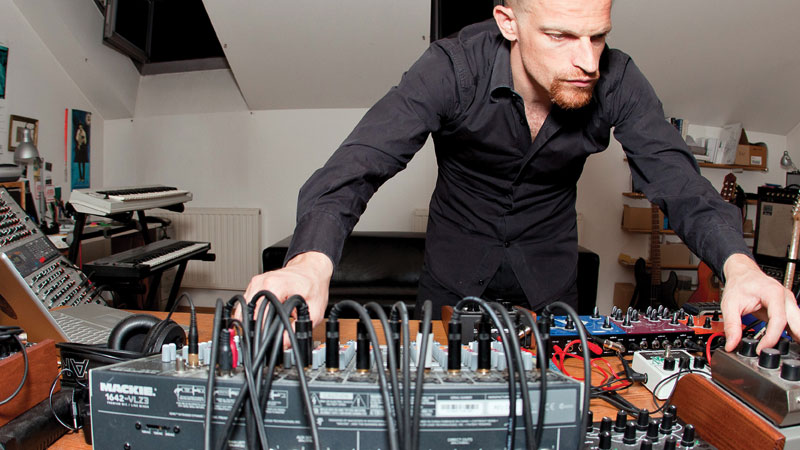 To help celebrate the release of Ulrich Troyer's Songs For William LP–the first installment in an experimental dub trilogy for Mala's Deep Medi Musik imprint–we asked the producer/comic book illustrator/Vegetable Orchestra alum about 10 of his favorite pressure-cooked LPs. He gladly shared the following guide, as backed by an exclusive "DigiDub" mixtape…
Ulrich Troyer, 'DigiDub' Mixtape:
Ulrich Troyer, "At the Workshop"
Wackies, "Natures Dub"
Keith Hudson, "Felt The Strain"
Rhythm & Sound feat. Paul St. Hilaire, "Free For All"
Dennis Bovell, "Rowing (12" version)"
Mark Ernestus vs Konono no1, "Masikulu Dub"
Barry Brown, "Release The Chains"
Robert Lee, "Battlefield"
Hey O Hansen, "Zulu"
Augustus Pablo, "Credential"
Nitty Gritty, "Tell Me Whata Gwann"
Gregory Isaacs, "Rumours"
Vin Gordon, "Roots of Zion"
Ulrich Troyer, "Take Me to the Movies, Charlotte"
10 Essential Dub Records
1. Rhythm & Sound, No Partial (PK, 2001)
This track is timeless dub-reggae stripped down to its bones–completely empty but full of warmth. Didi Kern, a great Viennese drummer working at Mego and MDOS at the time I released my NOK CD there, introduced me to the music of Rhythm & Sound. That was the moment I discovered dub-reggae, losing myself in basslines, drums and modulated space effects–spring reverbs, filtered delays and echo chambers.
–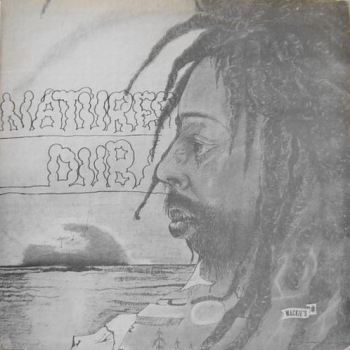 2. Bullwackies All Stars, Natures Dub (Wackies, 1980)
I really love the opening track "Natures Dub"; a wonderful bassline doubled on guitar, and a great rhythm section. One of my favorite dub tracks. The handmade cover art is very charming.
–
3. King Tubby, Dub Mix Up: Rare Dubs 1975-1979 (Jamaican Recordings, 2004)
"Strange Dub" is my favorite track on this compilation. A wonderful shaker driven groove and very nice bassline. The chaotic cable patch-bay picture as cover is also very nice.
–
4. Jacob Miller, Who Say Jah No Dread (Greensleeves, 1992)
Wonderful album for lovers. Best played on a good car soundsystem!
–
5. The Congos, Heart of the Congos (Black Art, 1977)
I find this album very interesting and inspiring because it sounds as if they used an ace-tone drum machine as a click track in combination with live drumming and percussion. To combine programmed and live elements to create a hypnotic technoid but organic texture is something that fascinates me a lot.
–
6. Dennis Bovell, Decibel: More Cuts & Dubs – 1976-1983 (Pressure Sounds, 2003)
I just discovered this record some months ago. "Rowing" is my absolute favorite; from the first second, it is developing such an incredible groove. The second part of the track is dubbed in an absolutely wonderful way.
–
7. Hey-Ø-Hansen, We So Horny: Serious Pleasure Riddims (Pingipung, 2010)
My favorite Austro-Dub production from Berlin-based tyrolians Hey-Ø-Hansen. Great mixture of horn-driven roots-reggae with dubstep basslines and nice lo-fi sounds. Great album cover with a very charming sense of humor.
–
8. Mulatu Astatke, Mulatu Of Ethiopia (Worthy, 1972)
The first Ethopian record I ever heard was Mahmoud Ahmed's Ere Mela Mela from 1975. This was 2004. It absolutely blew me away. Then I saw the Jim Jarmusch film Broken Flowers a year later with the soundtrack by Mulatu Astatke. I was completely blown away again. Since then one of my favorite composers, arrangers and musicians.
–
9. Tony Allen, Lagos No Shaking (Honest Jon's Records, 2006)
Great album from one of my favorite drummers!
–
10. Mark Ernestus vs Konono N°1, Masikulu Dub (Congotronics CNG 2, 2010)
A great mixture of Afrobeat, tech-house and dub by Rhythm & Sound's Mark Ernestus. Unique production, great overall distortion. Very inspiring!