The excavation of Adrian Sherwood's iconic On-U Sound imprint continues this week with a heady set of raw Dub Syndicate recordings. Streaming in full below alongside the exclusive sleeve notes of influential BBC Radio DJ Steve Barker, Displaced Masters is proof that even Sherwood's alternate takes are crucial listening for fans of rim-shot rhythms and sticky-icky hooks.
Speaking of the dub/post-punk don, he'll be performing a special 'Sherwood At the Controls' show at London's Jazz Café next Saturday, November 18th, rounded out by a rare appearance by Little Axe (a.k.a. Skip McDonald and Living Colour bassist Doug Wimbish). Check out the club's official site for more details….

"BOGGLED MINDS"
The outtakes and alternative versions collated on this album are all sourced from the first four Dub Syndicate albums and selected for release by official On-U Sound tape archivist Patrick Dokter, who arranged for the quarter inch master tapes to be "baked" and digitized, rescuing them from inevitable deterioration and decay. On-U Sound outtakes and alternative versions are not voluminous; in the early days, Adrian Sherwood (producer of pretty much every track released on the label he founded in 1981) tended to work quickly in the studio primarily for economic reasons; sessions were run in the night when time was cheaper, and quarter-inch tapes were expensive, so the luxury of creating multiple analogue mixes simply did not exist. Even storage of the multi-track masters began to be a problem over time. The fact that these archival tracks can now be made available is both down to Patrick's far-sightedness and the hardcore On-U fans down at Warp Records (current custodians of the On-U Sound back catalogue), who have recognised their importance. This is a version of "10K At 0VU – 60 Hz – Mind Boggles!" from The Pounding System, itself an alternate version to the title track of Bim Sherman's Across the Red Sea released in the same year.
"HONEY VERSION"
An alternate version to "A Taste Of Honey," found on Doctor Pablo & Dub Syndicate's North of the River Thames. A wistful song written by Bobby Scott and Ric Marlow for the Broadway version of Shelagh Delaney's "kitchen sink" drama of the same name, most famously covered by the Beatles but Pablo's version really captures the longing imbued in the tune. Melodica player and keyboardist Doctor Pablo aka Pete Stroud was a key member of Creation Rebel as well as contributing to such canonical albums as Cry Tuff Dub Encounter Volume 1 and some of the early Hitrun Records sides, a pre-cursor to On-U Sound. His sole album is a nod to the influence of his namesake Augustus Pablo and in particular the East of the River Nile album.
"MONEY DEALERS" (FEAT. BIM SHERMAN)
"Money Dealers" is a version to Bim Sherman's vocal "Forever More", which can be found on Dub Syndicate's 1985 album Tunes From the Missing Channel. Born Lloyd Jarrett Vincent in Westmoreland, Jamaica, the rechristened Bim Sherman was a star of the '70s roots reggae era on the island, his sweetly melodic voice adorning classic tunes such as "Love Forever" (later covered by On-U collective New Age Steppers), "Tribulation" and "Mighty Ruler"; often issued on his own imprints such as Scorpio or Red Sea. Adrian Sherwood became a fan whilst importing records for the aforementioned Pama record shop, and when Bim moved to the UK in the early '80s he was invited to join Adrian's burgeoning crew of singers and players. He stayed part of the On-U family up until his untimely death in 2000, making guest appearances on numerous releases, and cutting essential solo LPs such as Across the Red Sea and Miracle.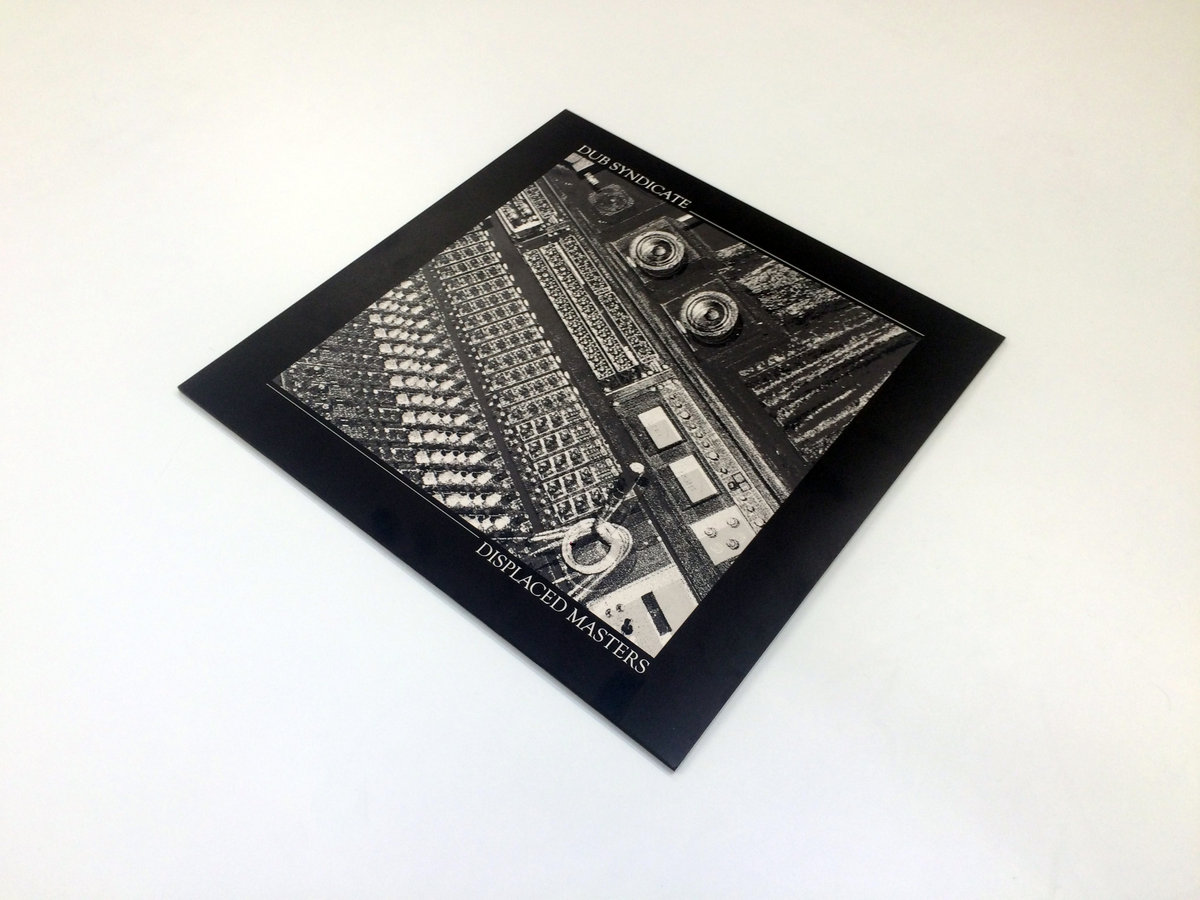 "NO FLASH"
"No Flash" is an alternate take of "Socca" from One Way System and a version of Bim's vocal cut on the Singers & Players' Staggering Heights (a vocal take was also later cut by Prince Hammer as "Flash It" on his Vengance album, hence the version title employed here). One Way System was Dub Syndicate's second album, originally issued as a cassette on the seminal ROIR label alongside the likes of Bad Brains, Suicide and The Contortions. An uncompromising collection of heavy dub manners and experimental studio soundscaping, dreader than dread roots rhythms sit alongside delay-baked post-punk instrumentals such as "Drilling Equipment" and "Synchroniser".
"SUBWAY STYLE"
"Subway Style" is an alternate take to the One Way System dub "Substyle", itself a version of Bim's "Some Day" released a year earlier on a September 12". Fans of Jamaican music will be familiar with the ready reuse of existing rhythms and it's something Adrian Sherwood wholeheartedly embraced with On-U Sound. He continues to re-version, adapt and build on some of his classic backing tracks right up to the present day.
"HAUNTED GROUND" (FEAT. BIM SHERMAN)
More Bim inputs come with this alternate take to the title track of the 1986 Haunting Ground album credited to Bim Sherman, Roots Radics, Dub Syndicate & the Voluntary. In addition to his '80s work for the On-U label, Bim also frequently used the ever-evolving On-U studio facilities to cut material for his own Century and RDL imprints.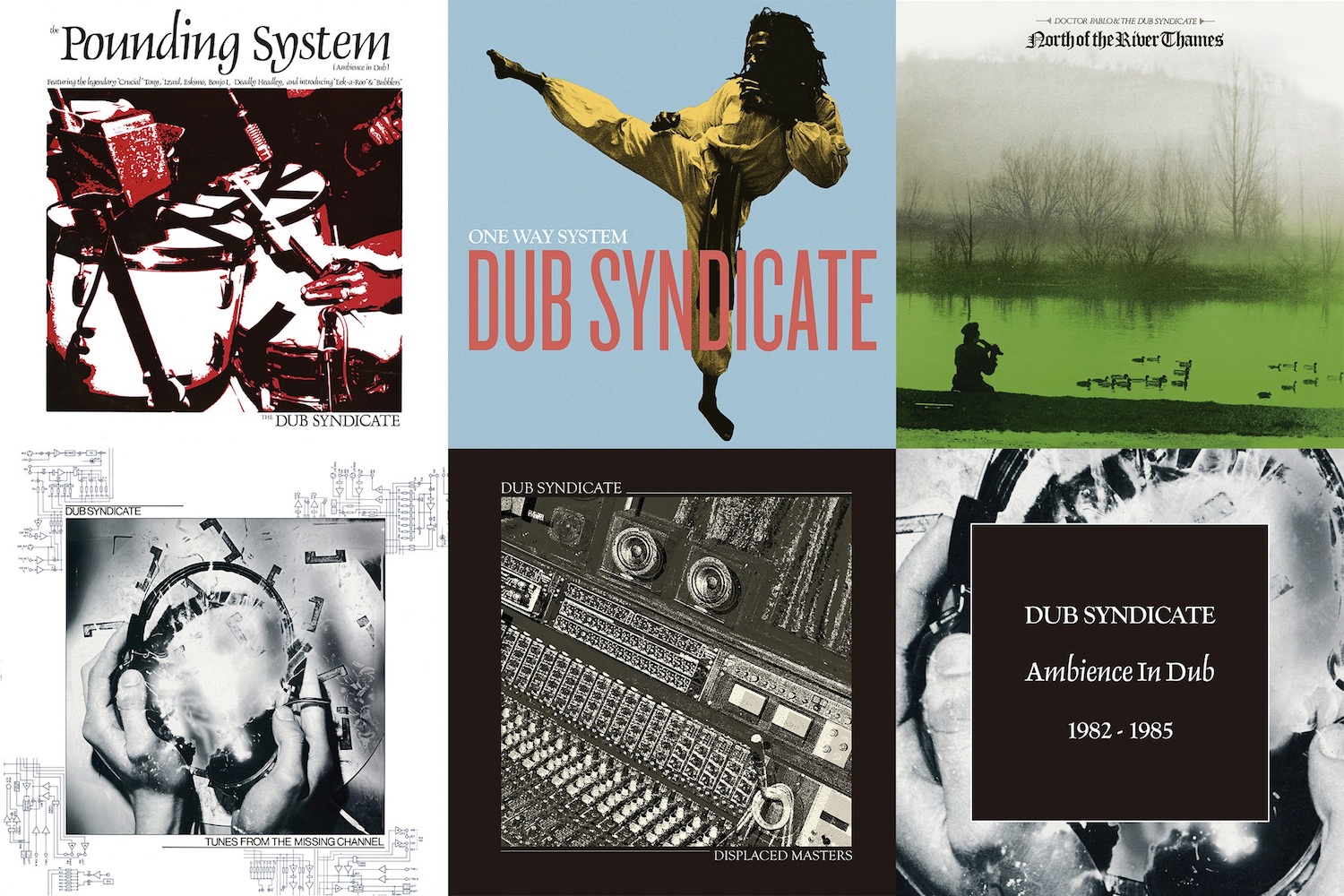 "ALL OTHER ROADS ARE SHUT OFF"
From the heyday of On-U Sounds' political involvement and lovingly remembered from Dub Syndicate's live shows of the mid-'80s, "All Other Roads Are Shut Off" is a version and alternate take on the Thatcher-sampling "No Alternative", originally from the Pay It All Back Vol. 2 compilation. The same rhythm was also re-cut for Lee "Scratch" Perry's "Kiss the Champion".
"KEEP YOU ROCKING" (FEAT. BIM SHERMAN)
An alternate mix to "Keep You Dancing" from the 10th entry in On-U's iconic 10" disco plate series from 1983. It was also versioned on the flip of the original disco plate as "Can't Stop Jumping" with the aforementioned Doctor Pablo's melodica overdubbed in true Rockers International style.
"RED SEA DUB"
An alternate take to "Red Sea" from North of the River Thames and a version of the glorious "Moses", one of Sherwood's finest production moments, from the Singers and Players' album Leaps & Bounds. Stylistically, these tracks reflect Adrian Sherwood's production learning curve at the time, displaying admirable elements of restraint in his dub mixes and leaning towards a more reflective, if not ambient, take of his contribution to the development of UK reggae in the early '80s.