Amp Fiddler isn't wasting any words or time when it comes to his new album, Amp Dog Knights. Or as the local Detroit legend puts it, "I want to hear it in shops, when I am at the airport, I want to hear it everywhere."
He certainly has quite a crew behind him, from Mahogani Music's own Moodyman to several members of the Slum Village family (T3, Waajeed, a dearly missed J Dilla). "The love the way they work," he says of the album's many close friends/collaborators. "I love the way they do things."
Have a listen to the whole thing below, right alongside a complete rundown by the singer/producer/multi-faceted musician….

"GRANDMA'S RADIO" (FEAT. SOUNDBOY)
"Grandma's Radio" is a track I made with a young man called Soundboy I met in the last five years. I originally recorded the vocals for his record and we decided to use this version on the album because I love it so much.
"RETURN OF THE GHETTO FLY" (FEAT. J DILLA, NECO REDD & T3)
For some reason J Dilla just keeps coming back to me; I found this beat in his/our collection. I came up with the hook (originally for Erykah Badu but she was too busy) and got my old friend Neco Redd to re-record it for the track you hear on the album.
"KEEP COMING"
My friend Harun asked me to make a track for his rap group, so I did this and ended up singing on it. He and I finished it off, so I kept it for myself!
"IT'S ALRIGHT (WAAJEED'S EARL FLYNN REMIX)" (FEAT. NECO REDD & IDEEYAH)
This track appears in three different versions on the record. This is the first of two re-works by Waajeed where he adds his own special funk to the track. Powerhouse talented brother, he is.
"GOOD VIBES" (FEAT. ONLY CHILD)
We recorded this song years ago and it still seems to stay with me because of its lyrical content and the amazing feel of the music. There's something spiritual about the track that touches people.
"THROUGH YOUR SOUL" (FEAT. BUBZ FIDDLER & J DILLA)
Once again J Dilla has blessed me with this amazing track, which my brother Bubz played on and added some vocal to to make it easy for me to write the lyrics. This is another one with a really spiritual quality.
"I'M FEELING YOU"
This song was recorded with a session of funky songs recorded with one of my best friends, Chris Bruce. We were going for a Sly Stone vibe over a dance beat.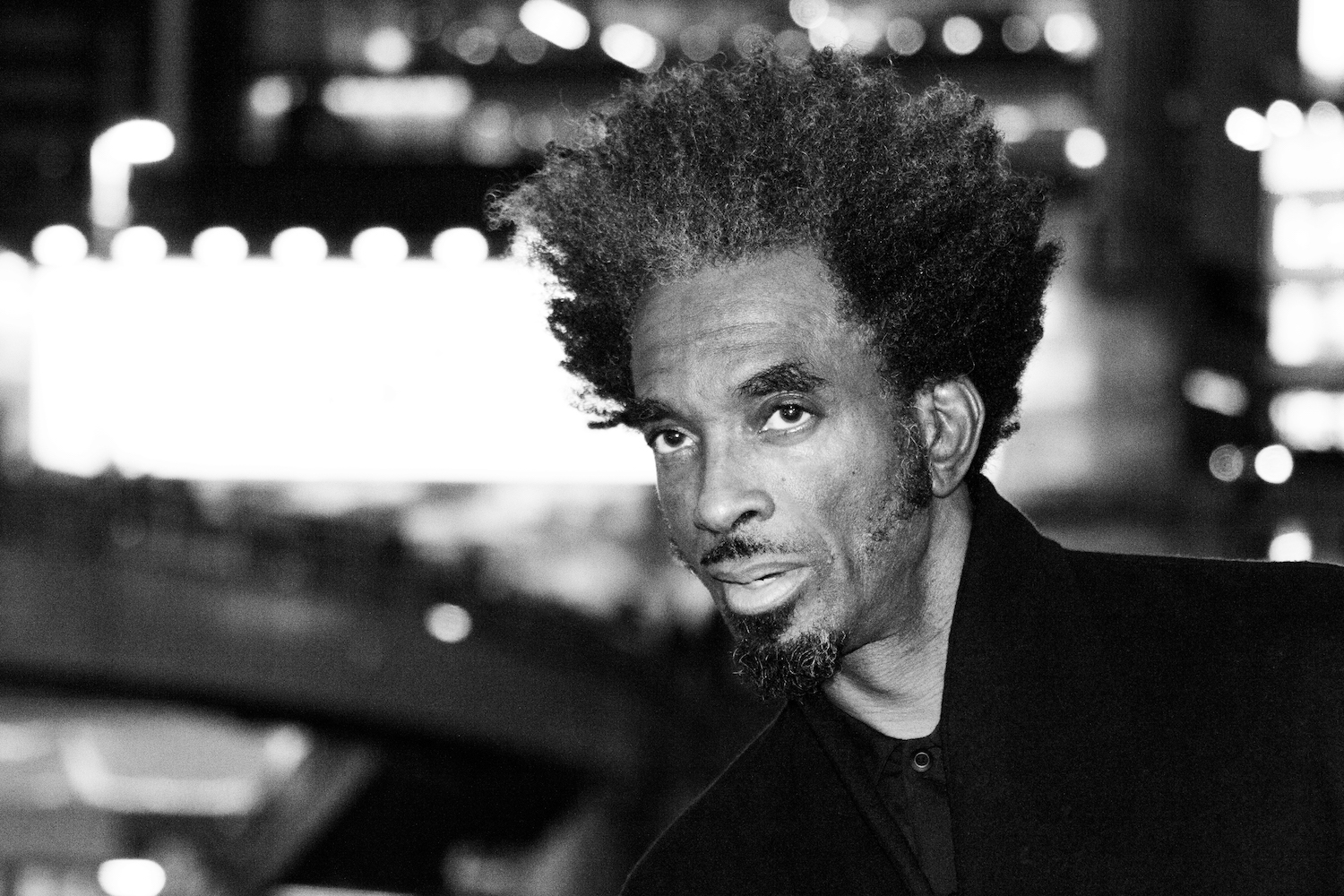 "PUT ME IN YOUR POCKET" (FEAT. DAMES BROWN, WILL SESSIONS & CHRIS BRUCE)
Another one with Chris Bruce. We made this track for the Native Instruments Amplified Funk expansion pack for their drum machine. The Dames Brown hook and Will Sessions horns brought the track to life for the album.
"NO POLITICS" (FEAT. NECO REDD, ANDRÉS & BUBZ FIDDLER)
This one is beautiful because it includes three of my favourite people: my brother Bubz, who I miss dearly; the amazingly talented Andrés, who originally brought the track to me; and one of my best friends, Neco Redd.
"IT'S ALRIGHT" (FEAT. NECO REDD)
This is my own version of "It's Alright", which I wrote with Taraach. He brought the beat to me and I brought this amazing guitar player from Detroit, Colton Weatherston, who absolutely killed it. Neco helped lay down the vocals!
"SAY SO"
"Say So" was originally written for a funk album. We brought lots of different styles in for this record to fit with the eclectic vibe Kenny Dixon wanted for the record. It's about a kid in a club that can't get his shit together to talk to a woman!
"I GET MOODY SOMETIMES" (FEAT. MOODYMAN)
This is a track originally written with Kariga Ani, Bubz and myself. Originally I was going to sing it like a Marvin Gaye track but after all this time sitting there I was thinking how cool it would be to get Kenny to sing on it considering he's the Moody Mann!
"SO SWEET (LOUIE VEGA REMIX)" (FEAT. NECO REDD)
"So Sweet" was a funk track Neco and I recorded years ago. It was Kenny's idea to send it to Louie Vega, and Louie's take on it is incredible.
"IT'S ALRIGHT (WAAJED'S CONANT GARDENS REMIX)" (FEAT. NECO REDD & IDEEYAH)
This is Waajeed's second take on the "It's Alright" song. Conant Gardens is the neighbourhood in Detroit where both Waajeed and I are from!