The long overdue return of the Radiophonic Workshop continues with a very special live A/V set at London's Science Museum this Friday. Set to start at 7:15 p.m., the performance will include surround sound renditions of their first new record in 32 years (Burials In Several Earths) and such all-analog-everything classics as the iconic Doctor Who theme.
Ah, but that's not all. According to a press release, "the event will also feature a very special visual interlude from original Radiophonic Workshop member Dr. Dick Mills, who will reveal some of the tricks behind some of their most innovative and best known work, plus an on-stage panel conversation with the Workshop exploring the role and influence of maths in their work—and electronic music composition more broadly—and looking back at their illustrious and influential career spanning the last 60 years."
In other words, it's essential viewing for anyone who appreciates the more alien aspects of electronic music. After all, this is the BBC's former house band here, the folks responsible (including a dearly missed Daphne Oram) for the soundscapes and songs that have influenced everyone from Boards to Canada to the entire Ghost Box roster. To put this all in perspective, we've dropped a few docs in the further listening area below, along with excerpts from the album.
The group was also kind enough to share an exclusive edit from their new limited cassette Everything You Can Imagine Is Real. Available exclusively through Warp's Bleep shop and due out digitally later this month, it stems from another one-night-only set, commissioned by Martyrn Ware (BEF, Heaven 17, Human League) and inspired by a Pablo Picasso exhibition at London's National Portrait Gallery. The track ahead is from a side-long remix by Rupert Clervaux. Dig in here, right alongside some track notes from the band….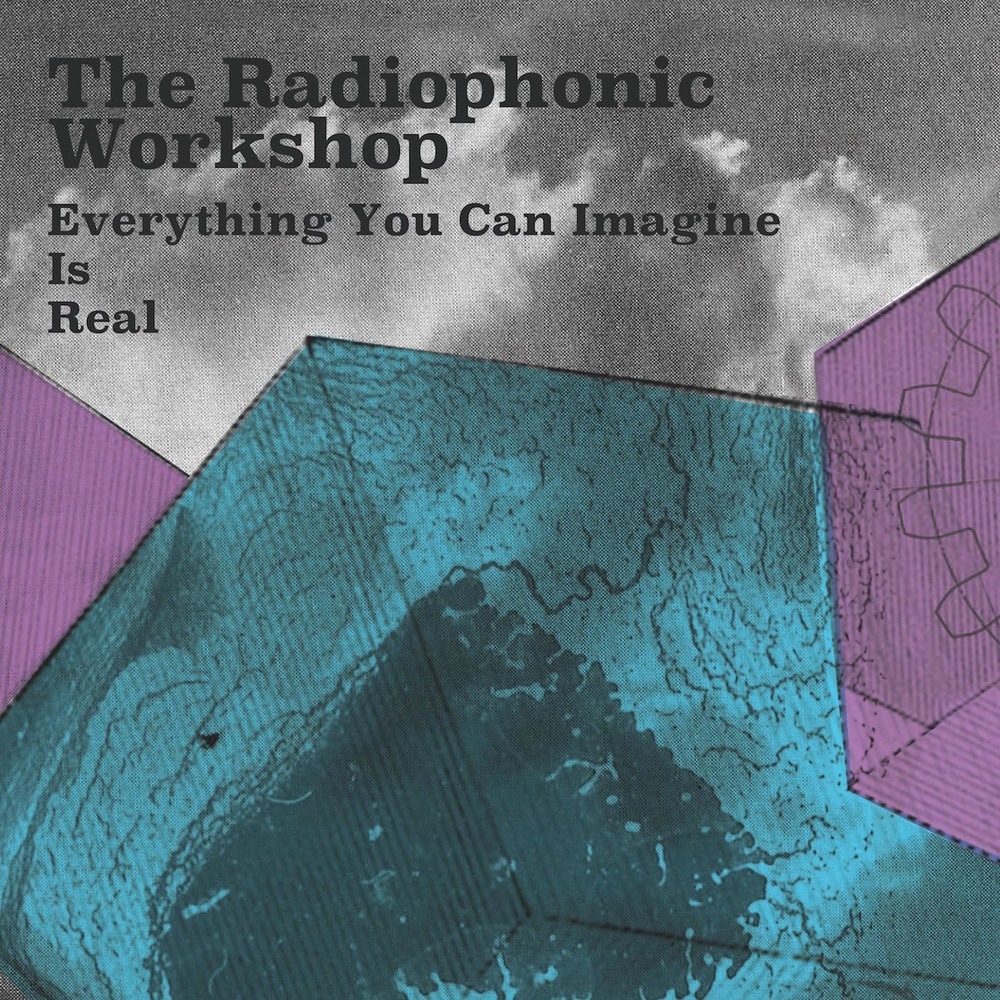 The Radiophonic Workshop
Everything You Can Imagine Is Real
(Room 13)
1. Picasso
2. The Proximity Of Context To Texture (Picasso Remix by Rupert Clervaux)
The Radiophonic Workshop on…
Burials In Several Earths
"Burials In Several Earths was a bit of luck, really. A one-day blind-date session with no preconceptions and no initial idea has turned into a double-CD and 4 x 10" vinyl records in a lovely package (designed by David Chatton Barker) of which we are all very proud. It's a great way of working, and one of a number of "side projects" we've been doing while simultaneously continuing with concerts and The Album (Electricity) we have long promised. The reaction to Burials has been very gratifying and reassures us that we are not dead yet."
The Radiophonic Workshop on…
Their Science Museum Gig
"To coin a much-overused, but here entirely apposite word, it is a privilege to be playing at the iconic Science Museum in their state-of-the-art IMAX theatre. We have all spent many a happy day, firstly as children and then with our own offspring, exploring its many galleries of wonder. Hopefully we can pay some of that wonder back. Our museums are an incredible resource and national treasures in their own right."
The Radiophonic Workshop on…
Everything You Can Imagine Is Real
On the 'Everything You Can Imagine Is Real' event (in hindsight) and the forthcoming cassette release (full details below):
"Our piece 'Picasso', composed for the multimedia show Everything You Can Imagine is Real at the National Portrait Gallery, also grew from simple beginnings (in this case a basic harmonic and rhythmic progression prepared by Peter Howell) into a work that remains largely improvised on the night. From recordings of those two initial performances and the rehearsals that led up to them we have created a mix of the full work that we are releasing on limited edition compact cassette—a format now as eccentric as the artist that inspired the music. On the B-side, the piece is reimagined by Rupert Clervaux. We will also be performing a cut-down version live in our Science Museum set."
FURTHER LISTENING
https://youtu.be/gEuHrONba3k