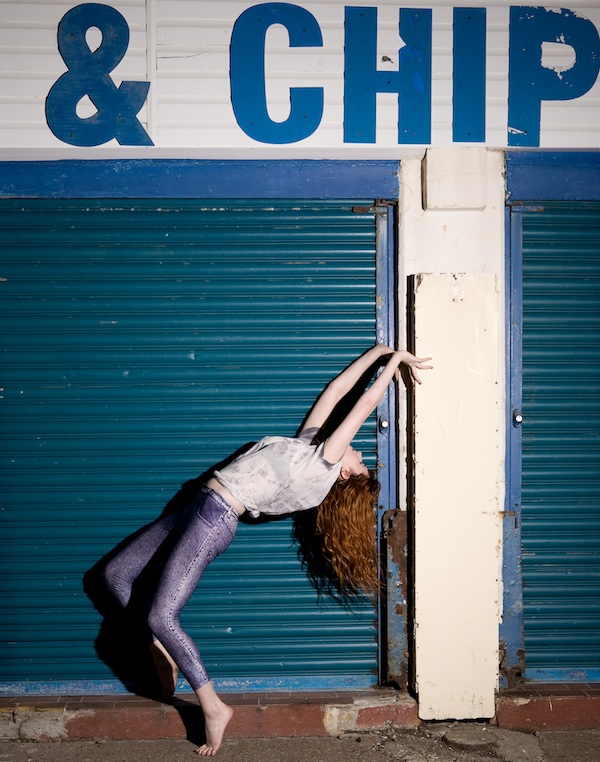 Words by Kim Taylor Bennett
Florence Welch doesn't really do silence. But at the moment, she's hushed, contemplating her recent Brit Award, the British equivalent of a Grammy. The win is an enviable accolade for any artist, but for Welch–who performs under the name Florence and the Machine–it's quite surreal because the 22-year-old singer has only released three singles. Launched in 2008, the Critics' Choice Award is appointed to an artist who industry bods predict will make it big in the upcoming year. Predictions came true this past year as winner Adele achieved both critical and commercial success. But essentially, the award is a prize for hype.
"It is very abstract: an award for something we think you might do well at?" Welch questions skeptically. "I sort of feel like someone who walked in the back door, someone who's there by accident. I feel slightly out of place."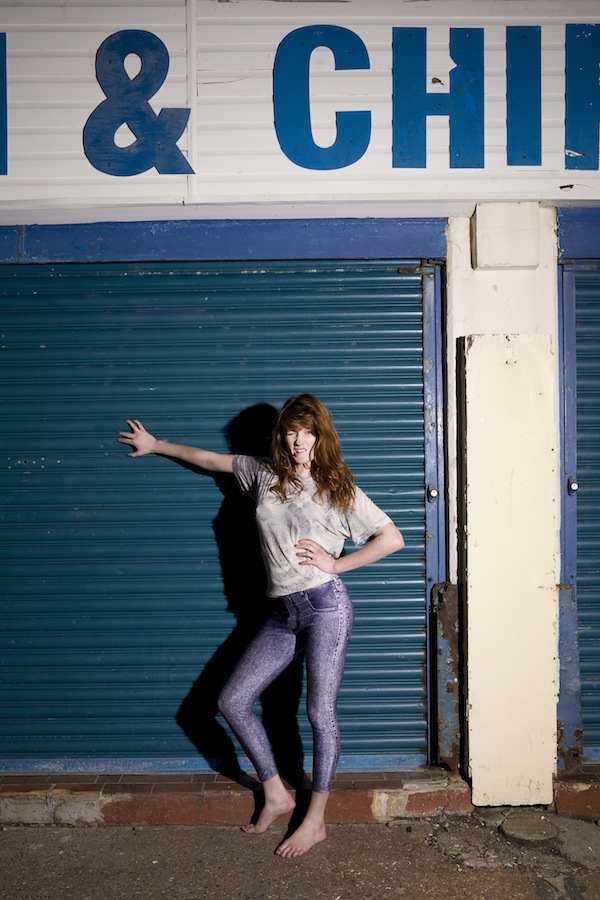 Since her Brit win was announced in December, Welch has been caught up in a tornado of probing TV cameras, exploding flash bulbs and endless interviews. (Pinning her down for this piece took rescheduling 10 times.) It seems you can't throw a studded shoe boot without hitting a British, tipped-for-the-top female solo act. Welch joins the list of 2009 hopefuls such as La Roux, Little Boots, Marina and the Diamonds, VV Brown and thecocknbullkid–all of whom have their own sassy, inventive take on pop, and all of whom have been lumped together, at least in part, because they each possess two X chromosomes. At the NME Awards in February, Welch was photographed having a fake fight with disco popstrel Little Boots. After pretending to strangle each other, the two ended their tussle in a full-blown lip-lock. "She had it coming," says Welch with a laugh.
Although Welch beat Boots (aka Victoria Hesketh) to the Brit (Hesketh came second), their roles were reversed in the BBC's influential Sound of 2009 poll, with Welch coming in second and Hesketh walking away with the top spot. asked Hesketh about the kiss a few days later, and the platinum-haired 24-year-old demurred, "The only time I met her was during the famous pouncing incident! Nothing to do with me, honest!"
Kissing aside, the hair-tugging mock catfight was the artists' sly swipe at the idea that because they're women they must be rivals. "It's a great time because there are a lot of female musicians around," says Welch. "But I think the media might be pitting us against each other, which is sad because we're individual artists and should be judged as such."
self-titled is sitting with Welch in a cozy pub in an area of southeast London called Elephant and Castle, just 'round the corner from the studio where Welch is working five days a week and often late into the night on her debut album, . If she's feeling any additional pressure, she remains sanguine.
"I have moments when the realization hits me," she says. "But I feel more pressure in the idea that you put so much heart into it and then it goes out there to be judged. Who wouldn't be terrified by that? Then I think, 'Well, I'll just have to make it good. No fucking around now.'"
Read the rest of our cover story below and follow our Twitter feed for your chance to win a signed slab of Florence and the Machine vinyl.