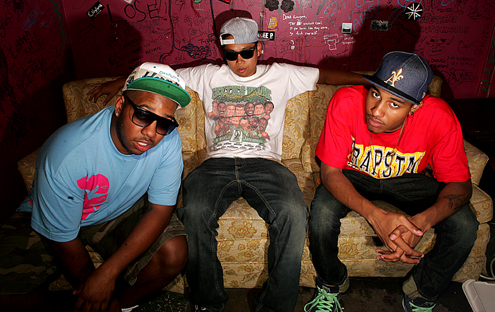 [Photo by Chris Hires]
In case you haven't already heard why The Cool Kids are the hottest act in midstream hip-hop these days, be sure to check out Drew Lazor's profile in our new digital issue. And while you're at it, if you're in the New York City area, we have two pairs of Knitting Factory tickets to give away for the trio's show this Saturday. All you've got to do is E-mail aparks@self-titledmag.com and tell us why you are, in fact, the coolest kid on your block.
The Cool Kids' debut EP, The Bake Sale, is out now on Chocolate Industries.