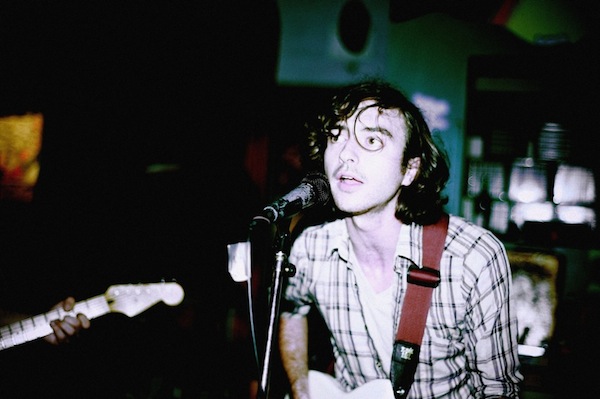 Photo by Turkishomework
While self-titled certainly doesn't field the same amount of mail we did five years ago, our ungrateful office still gets lots of free shit. With that in mind, we've decided to rename Record Store Day "Record Store Year" and support our favorite shops with impulse buys every single week. Here are some of our favorite finds from this past weekend, including some literal Record Store Day releases… 
Various Artists, Radio Galaxia (B-Music, 2010)
As much as we love most of 4AD's artists, we couldn't bring ourselves to buy their Record Store Day compilation because, well, it's not that special. B-Music's limited breakdown of cross-cultural/catalog-skimming rarities is essential listening, however, as it gives a mind-altering overview of what is arguably the world's greatest crate-digger imprint. In other words, there's everything from Persian pop ("Gol-e Aftab Gardoon") to Pakistani funk ("Dil Dil Guitar") on here, and it's all damn good.
–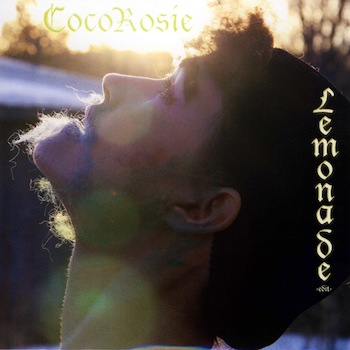 EDITOR'S CHOICE: CocoRosie, Lemonade 7-inch (Sub Pop, 2010)
We've got nothing against reversed gender roles or anything, but CocoRosie needs to stop this bearded lady bullshit. We get it by now–you're weird. And that's fine, but there's no denying that the Casady sisters' after-school dress up routine is starting to overshadow their actual songs. Which is too bad because their Sub Pop debut is some of their best material yet–wildly inventive, strangely beautiful and downright depressing all at the same time.
In fact, we were playing it the other day and one of self-titled's significant others told us to turn it off. Why? Because it was bumming her out. Maybe that's why we have to keep staring at crappy record sleeves like the one above–because Bianca and Sierra aren't willing to own up to how serious their songs can be. Whatever the case, this Record Store Day 7-inch features a tidy edit of "Lemonade" and a subtle B-side that turns the Beach Boys' "Surfer Girl" into a bedtime lullaby. Definitely worth the $6, as both sound quite nice in 45 form.
–
Carl Craig & Moritz von Oswald, Recomposed: François Kervorkian/Moritz Von Oswald Mixes 10-inch (Deutsche Grammophon, 2009)
Basic Channel's co-founder and his longtime friend François K put two very different spins on the former's Carl Craig collaboration here. While Oswald sticks to a spacious, silver screen approach, Dr. Kevorkian reminds us of his role as one of New York's greatest mixers with a dancefloor-bound blend of rim shot beats, squirrely samples and hypnotic horns. Nice high-quality pressing, too.
–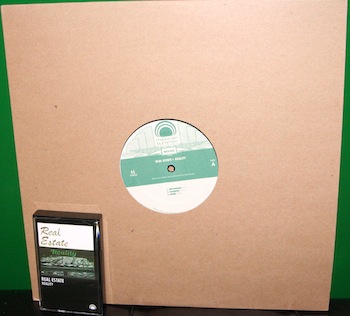 Real Estate, Reality (Mexican Summer, 2010)
The subtle tape hiss on this limited 12-inch EP made it a perfect candidate for Mexican Summer's special Record Store Day repressing: a basic chipboard-encased LP paired with a dubbed cassette copy. We still don't have a cassette player, but with the sudden rise of releases like this and ones from Washed Out, the Dum Dum Girls and more, we may have to hit up eBay for a two-sided Sony deck sometime soon. In the meantime, this campfire-friendly slab of melancholy tunes will have to make do with our hi-fi.
–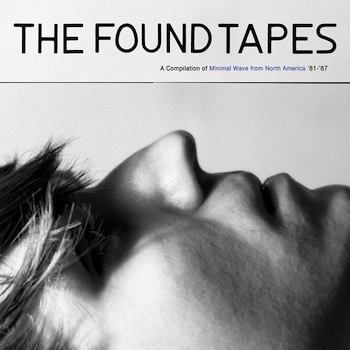 Various Artists, The Found Tapes (Minimal Wave, 2007)
We were about to walk out of Academy Annex empty-handed when we spotted this long out-of-print LP–one of Minimal Wave's first carefully-curated compilations–in a bin of cold-wave cuts. Needless to say, every selection on here was worth reissuing, as they provide a perfect ratio of steely beats, fluorescent synths and too-cool-for-school singing. There's even a solid Brian Eno cover ("Golden Hours") tacked on at the end.