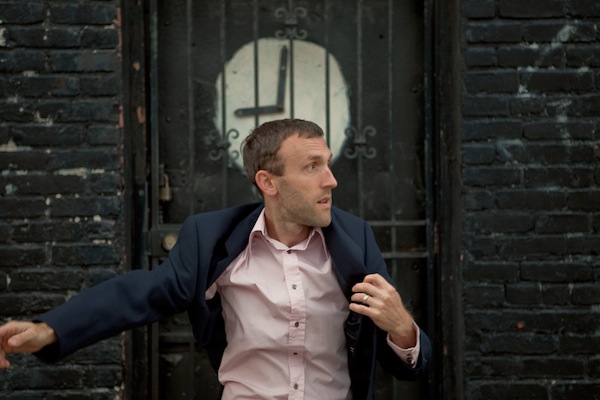 [Photo by Dan McMahon]
Recording Under the Influence is a recurring self-titled feature where we ask artists to ignore their musical inspirations for a minute and share what really went into the making of a particular record. In this particular installment, RJD2 steps away from his ceiling-high stacks of records and chomps on croissants and the stone-cold classics of John Carpenter. So if you're wondering why the producer/multi-instrumentalist/singer keeps changing his game with every record (The Colossus being RJ's latest collection of postmodern cuts), here's a good start…
–
John Carpenter
I know this is a stretch, cause he actually scored a lot of his movies, but John Carpenter's films have been a huge influence on me. In a lot of ways, I feel we work in the same medium: suspense. Music to me is all about telling a narrative with an arc. The concept of tension and release is a critical part of both film and composition, and he is a master of this. His films from the '70s and '80s are some of my all-time favorites.
–
Late 19th Century Architecture
I live in a neighborhood of Victorian architecture, and I never ever get bored of looking at this stuff. It's really fascinating work; it came from a time when labor was plentiful, design was prized, and resources were readily available. Things like parquet flooring in multi-toned woods would only be seen in millionaire households today, cause nobody would pay for the labor except the uber-elite.
–
Jim Henson
His devotion to his craft, and detail-oriented nature, is very inspiring. He also comes from such a genuine place as a writer. Emmet Otter's Jugband Christmas is one of my favorite movies of all time. He also was able to span the bridge between innocent, child-like material, and stuff that adults find interesting. Pure genius.
–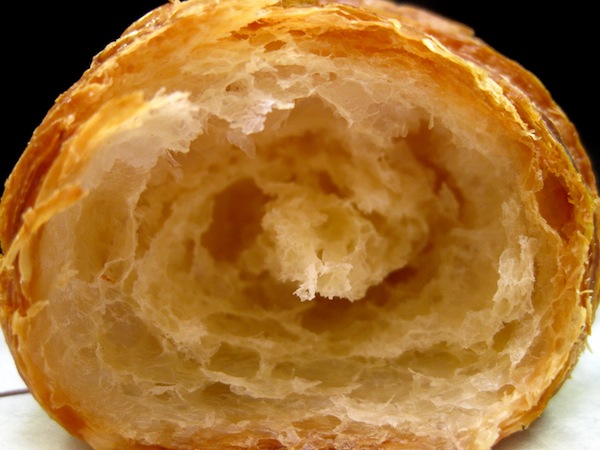 French Bakeries
I have a serious sweet tooth, and I think my favorite place on the planet for desserts is in France. Something about the butter, or ovens, or technique, or history make them by far the best bakers on the planet. I have taken gigs in Paris strictly for the opportunity to eat the pan au chocolat, or beignets, or just a plain croissant. I have no idea how they do it–it's mind-blowing.
–
Ricky Gervais/Danny McBride
Probably my two favorite working comics right now. Gervais is of course more accomplished, but McBride has possibly my favorite comedy on TV now (Eastbound & Down). Both comedic geniuses. I find this stuff inspiring because it gives me a welcome respite from cerebral-ass music thinking; it takes me out of that mindstate for a bit. Then I can come back to music with a fresh perspective.