Photography EMILY RAMHARTER
Roedelius & Story — the new piano-led project from longtime friends / collaborators Tim Story and Hans-Joachim Roedelius — have unveiled the second official single from their Erased Tapes debut 4 Hands.
Streaming exclusively below, "Haru" is a melancholic tribute to fellow composer Harold Budd, who passed away a year ago today from COVID-19 complications. (He'd contracted the disease while undergoing therapy for a stroke.)
Here's what Roedelius & Story had to say about the single and their relationship with Budd over the years, including the sure-to-be-stellar side projects that never quite came together….
Tim Story: I met Harold briefly in 1996 in LA. I was traveling for a bit with Cluster, and Achim had invited him to the show there. Sitting with the two of them that night, I remember Harold was far sunnier and more energetic than I would have imagined from the author of such restrained, deliciously ambiguous music.
But it was many years until I'd really get the chance to connect, first in 2018 during Harold's three-day residency at the Toledo Museum of Art. The TMA was a perfect match for a composer in many ways more interested in visual art than music. Strolling the galleries, wine in the museum café, and a few impromptu collaborations with Harold made for a stunning weekend for me.
We got along well, and Harold invited me to perform with him a few months later at the Big Ears festival in Knoxville. I was there anyway for my audio installation The Roedelius Cells, but both Harold and I arrived a few days early for rehearsals that we somehow squeezed in between coffee in the mornings and wine and food the rest of the time. Harold's performances were lovely, and the week flew by, never a thought that this would be the last time I'd see him.
Other plans got waylaid by COVID, but we stayed in touch often, and when Achim and I began 4 Hands, I sent Harold one of our early favourites. He responded so enthusiastically that I always associated it with him. (Though we never did add the slide guitar he thought would be a nice touch.)
That piece became "Haru", a nickname he called himself with friends — a play on his own name of course, but one which also means "Spring" in Japanese.
Harold was a generous, self-deprecating man, happy to talk about so many interesting things — as long as it wasn't his music. After an accident which injured him arm, he felt he could no longer play piano. Instead, he left a suite of more than 20 luminous miniature string quartets which he diligently sent me over his last year. I can't wait to hear them.
But about his 'diminished' piano playing, he was truly wrong. Fewer notes, a leaner more nuanced language maybe, but that distinctive voice never wavered a bit.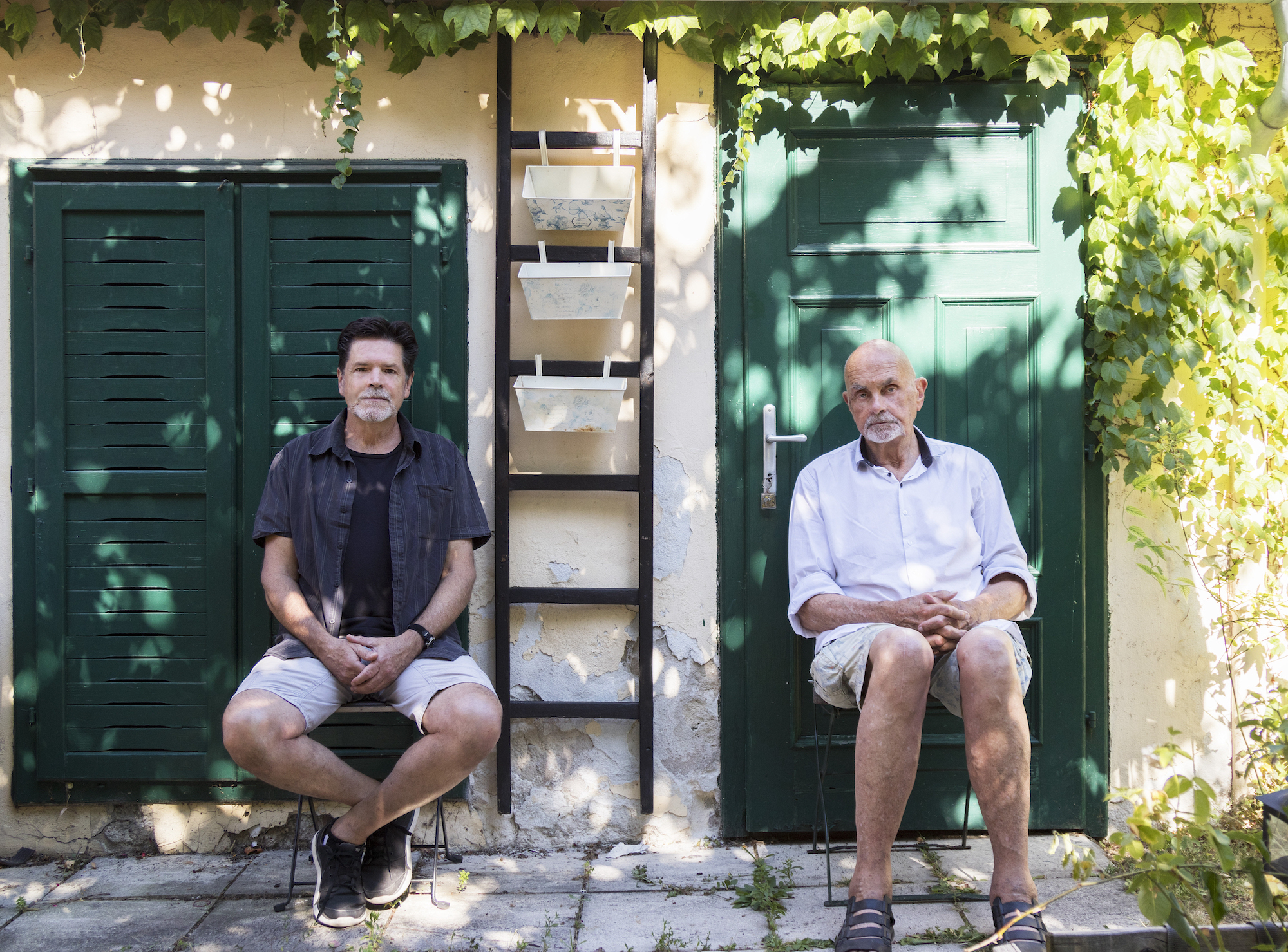 Hans-Joachim Roedelius: "Let's do it man." That's what Harold said to me some decenniums ago after he got to know me in London, where I had something to do with Brian Eno. I think he really meant it the way it was said by him. We met several times later on in the States, but we never did something together, fulfilling his saying.
I remember [one time] well: We met in LA when I was there to play a concert. He came to the hotel where I stayed with my wife and our two boys. That day we were out for some shopping nearby, and came back wanting to enter the hotel but weren't allowed by the police because the reception had been held up by a gangster who wanted to get the cassa. Harold was waiting for us around the corner in the lobby — not an exciting welcome at all.
Of course we came together later on but, "let's do it man" never happened. Perhaps we both worked so differently with the piano and its sound qualities at the time that it wouldn't have worked out in a way satisfying for the two of us. Nobody knows.
But we each created our own 'piano language' just by 'doing it'. Isn't that super?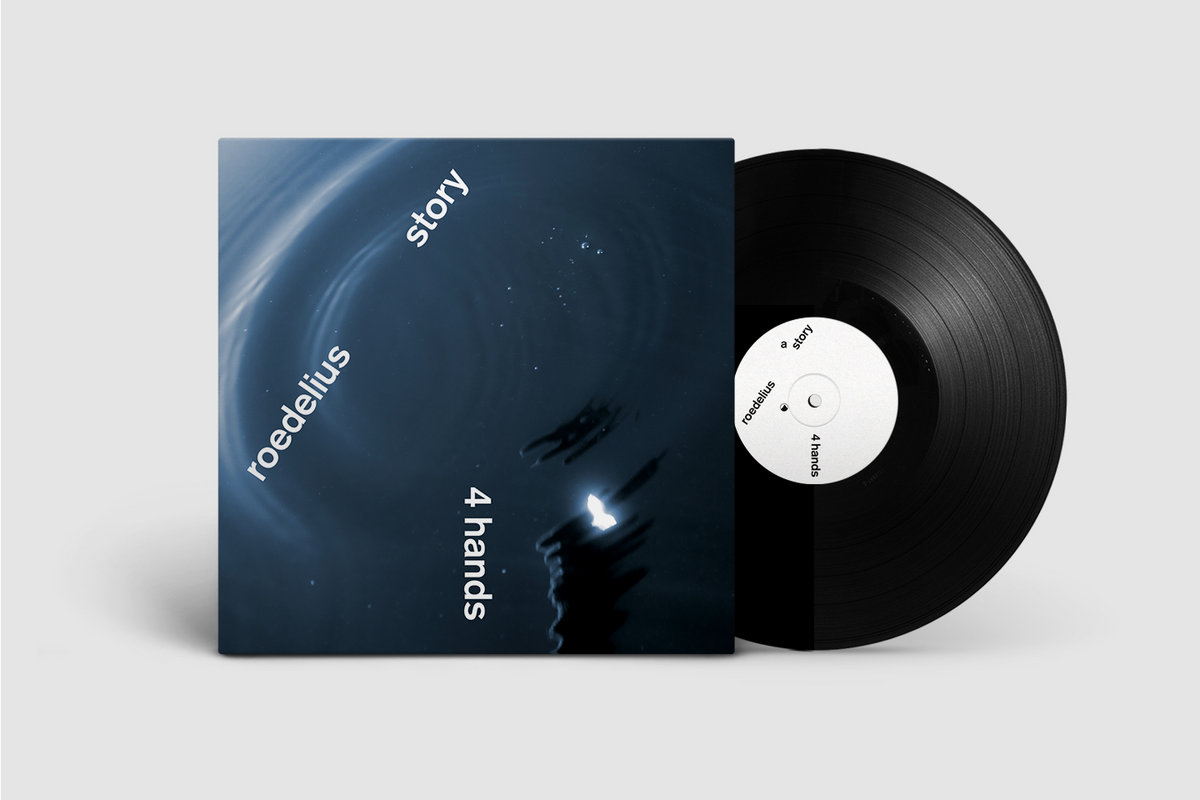 Roedelius & Story
4 Hands
(Erased Tapes, January 28th)
1. Nurzu
2. Spirit Clock
3. Haru
4. Rever
5. Seeweed
6. Allegro Estinto
7. Crisscrossing
8. Thrum
9. Bent Rhyme
10. Skitter
11. Ba