When our editor spoke to Ron Trent for a Bandcamp feature over the summer, the deep-house developer surprised us by saying his looming What do the stars say to you LP was more than just another solo outlet or expansion of his evolutionary sound. It's actually the beginning of a proper band that's been in the back of his mind for decades.
"The idea for this album came to me back in the '90s," explains Trent. "I just didn't have all the components together to do what I really wanted to do. Time gave me the ability to hone my craft, especially with the guitar. It really opened things up in terms of being able to express myself and get the colors I wanted to apply to this project."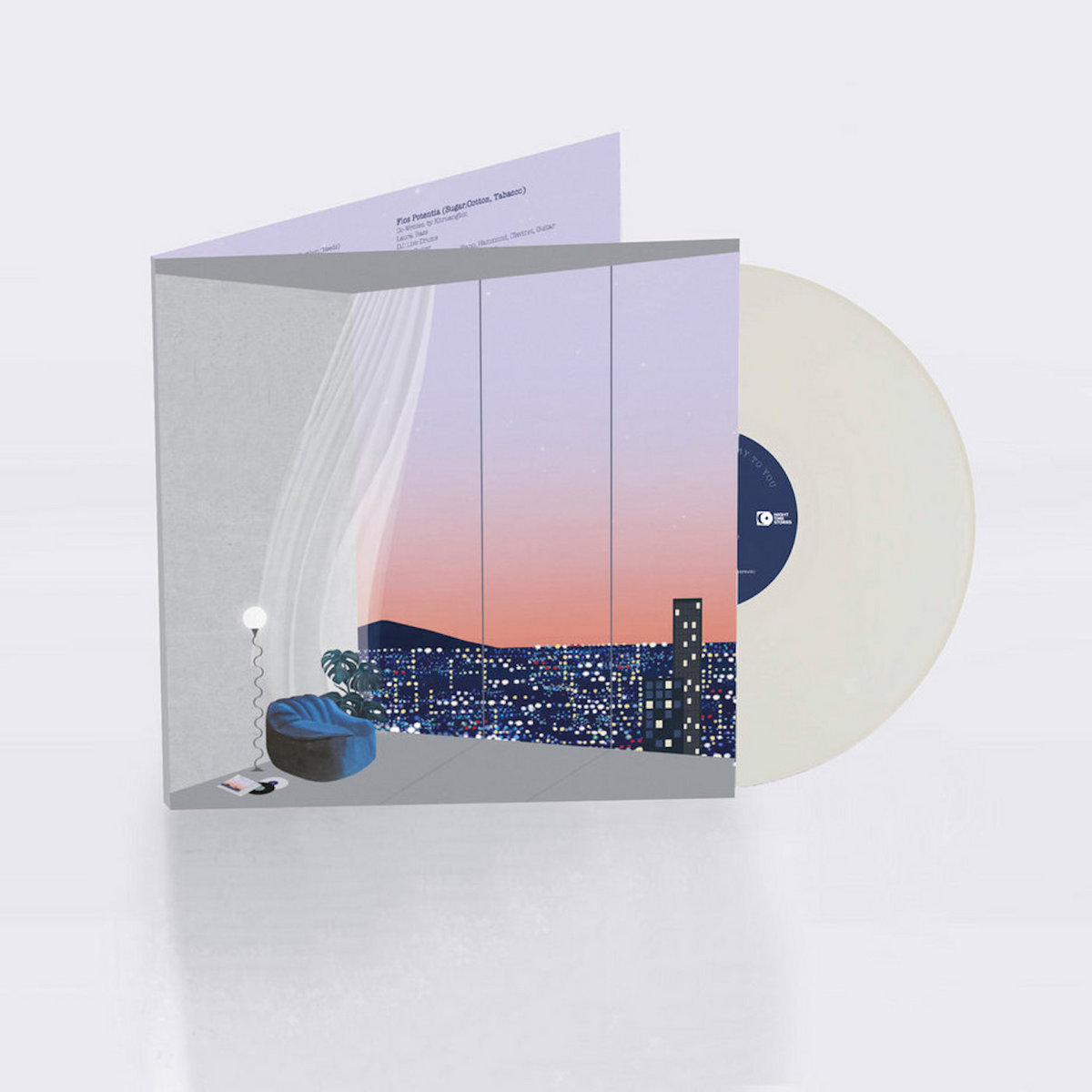 As for where he's headed with it now that the record's out, Trent sees WARM's opening salvo as a laid-back living room listen with legs — one that'll manifest itself through idiosyncratic DJ sets, seamless live shows and robust, sample-free recordings.
"Right now, my main concentration is getting this baby launched properly," said Trent. "It's more like a movement than anything else."
To help put things into perspective even further, we asked Trent to break down the very foundation of WARM, sonically and visually….
The Elements of WARM Part One:
Warmsupersonic Mini Docs Inspirations
A soulful anthem of the urban '80s, "Funkin' for Jamaica (N.Y.)" by Tom Browne had a cast of powerful up-and-coming musicians including a very young Bernard Wright, Marcus Miller, and Bobby Broom. All of them went on to become legends in their own right.
This video is a great insight to the formula behind this monumental piece of work. It is a fuel of inspiration and promise.
Growing up, the Benson & Jones magic on this album (Give Me the Night) was a constant source of inspiration. The combination of Quincy Jones and Bruce Swedien's magic sound in the studio created layers of lush waves, acoustic sonics and technical genius.
This album, start to finish, is a capsule of the early '80s. Benson is at his best; I remember it reintroduced him to the public as an R&B artist. Previously, he was mainly a jazz crossover artist.
In the video above, Oscar Brown Jr. — a revolutionary artist himself — gives you a great behind-the-scenes look at the making of the compositions (RARE).
When I first saw this footage a few years ago, I felt somewhat privileged to get a quick view of two of my greatest Chicago conduits, Quincy Jones and Herbie Hancock. The two of them just hanging out in Herbie's lab playing around with what would be cutting-edge technology that was being pioneered.
Herbie was always known for being that kind of dude on the tech tip, and Jones is the consummate student. I have seen this clip pop up from time to time quite a bit on my feeds, but it is still a class act.
What more can be said about this album that changed and inspired us all, whether we realize it or not?
The making of Slave to the Rhythm always seemed slightly magical and mysterious. Tevor Horn and the crew put together a wide range of elements and styles to come up with a fresh arrangement of sonics for the world.
This is an insightful and sacred look into the mindset that created this Grace Jones masterpiece — a rare interview with Steve Lipson, one of the creative geniuses behind the project.
New York was the epicenter of the world for cutting-edge street culture in the '80s. Clubs were the meeting places for creatives who impacted and changed the world. This reel takes you into the pulsing energy happening in the streets of NYC, club to club. From Dancetria to Paradise Garage, the importance of these places is infallible.
They set the tone for the power base of music and fashion that would rule the world. As the camera captures energetic fields and scenes — cab to cab, door to door — you can feel that you are a part of something special.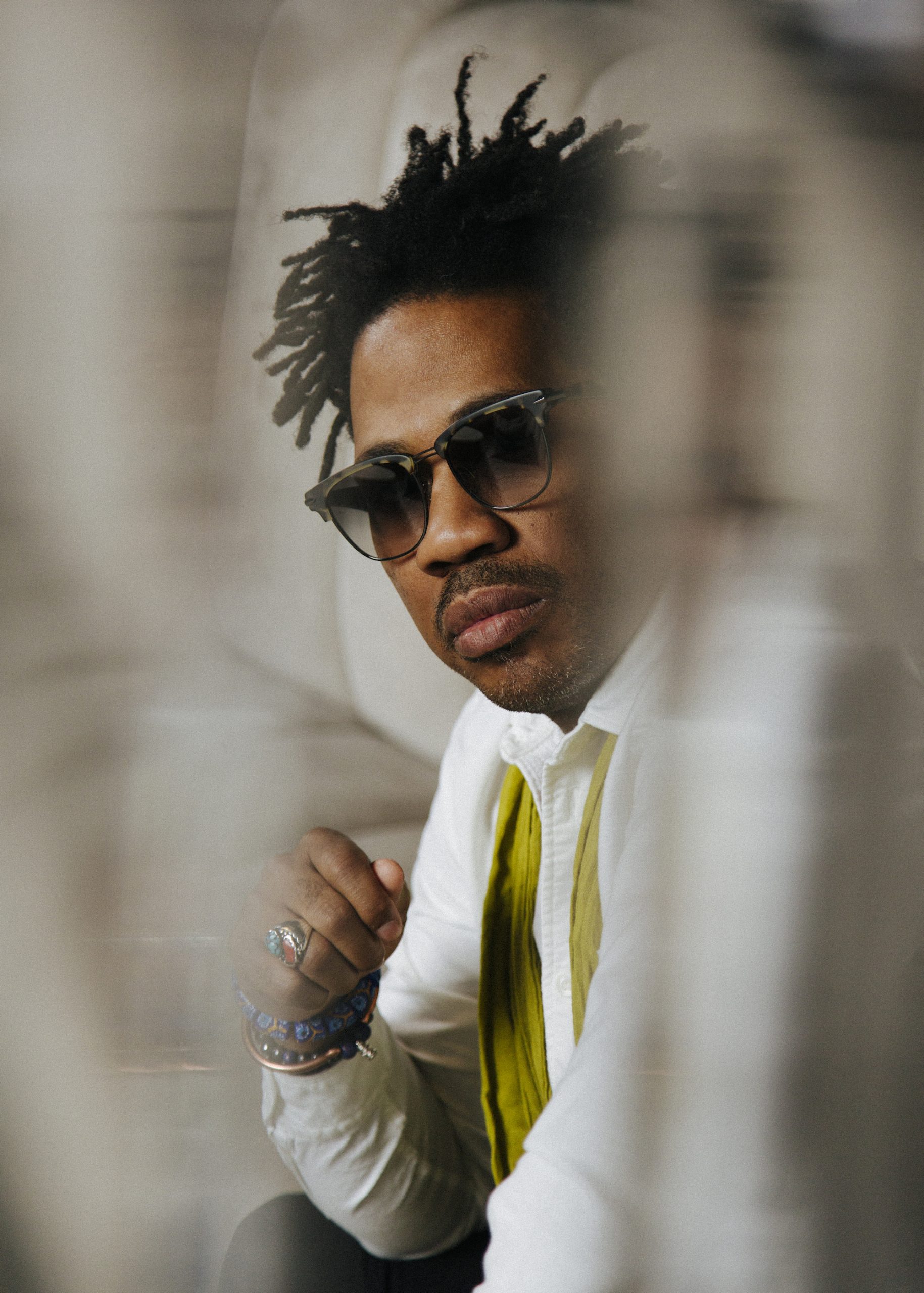 The Elements of WARM Part Two:
Warmsupersonic Songs and Sceneries
One of my all-time favorite songs by Herb Alpert. This official "Rotation" video is very reflective of the style of music videos of the time. I quite like how it gives you a snapshot of the session players in action. It carries a heavy vibe — fun and warm. Herb in Cali being cool, and doing his thing.
Azymuth is ultimate. "Last Summer in Rio" is one of the most lush and cinematic masterpieces from this trio. Anyone who knows me knows that I hold them in the highest regard. I constantly go back to this song as a source of inspiration. I had the honor to first remix and then have them on my latest album. Timeless.
Absolutely refreshing. "Sunset Drive" is my cruising record, made for the car and moving through streets, city to city. At the masterful hands of Jean Luc Ponty, you get locked into a groove that is reminiscent of an era of good life. Sunsets and cruisin' with your favorite person by your side wherever you are.
I caught a hold of this Blue Gas single ("Shadows From Nowhere") a few years ago and found myself being hypnotized by it. It seems to have gained some popularity, as I have heard it in some unexpected places. Once a capsule of smooth yet spirited music that haunts you. The simplicity and the message welcomes you into its power. Warm nights and urban scenery….
The first release ("On a Journey") from my WARM outfit.
There is so much I can say about this but I will keep it short. This video was created to sentimize the textures involved in a combination of influences that brought things together. I wanted to convey the feeling of watching the first iteration of music videos back in the day. A kind of homemade film revolution. Visuals that allow you to have your own space for interpretation. Letting the imagination run its course.
The music is very much in the spirit of Balearic tones and what is often called yacht rock. Sailing through space, open fields and the airwaves.