As we mentioned a few months back, longtime friends Lindsay Anderson and John Hughes have teamed up for two different projects this fall: the mind-clearing music of Hibernis and the avant-pop experiments of Same Waves, which includes contributions from quite a few members of Chicago's jazz/improv scene (Charles Rumback, Bill MacKay, Matt Ulery, Nick Macri, Rick Embach, Darren Garvey, Macie Stewart).
With the latter's debut album (Algorithm of Desire) set to hit shops next Friday through the Japanese label Flau, we thought we'd ask the duo why they decided to work together after their respective breaks from the music industry. (Hughes, a.k.a. Slicker, founded the long-shuttered Hefty Records label and Anderson hasn't made an album with L'Altra since 2011.) Here's what they had to say along with an early listen to the album's third official single….
On how it all started:
Lindsay Anderson: I had not really played music for 10 years. I wrote all these songs in that time, and I didn't know what the hell to do with them.
John Hughes: We were on a bit of a hiatus from music. We were both trying to figure out the next thing, and see if we had it in us to dedicate ourselves to a new project or if we were just going to tinker around forever.
Lindsay: But I knew I had to do something with these songs, and I decided I was going to go all in, but John wanted to start with three songs to see how it would work. And I said, 'Okay, that's fine,' because I wasn't sure how I wanted them to be produced.
John: We actually got started talking about the project through our mutual friend Charles Rumback, who we had both been working with for years.
Lindsay: I went to one of Charles' shows and he mentioned that I should get back in touch with John because he's looking to get busy with music again.
John: What's amazing is how long it took for us to realize that we should be working on music together, especially considering that we were some of the last standing in our sect of the Chicago music scene.
Lindsay: It was a timing thing. So it was very serendipitous in that way.
On "Hooked":
John: "Hooked" is one of the original songs that Lindsay brought to the studio. We worked forever on this record and reinvented our process over that time, but that one stuck around and the way in which we were able to contribute to it was complimentary.
Lindsay: Yes, because I think it was a song that could have been produced in a variety of different ways, whereas with some of the other songs the sound was maybe already a little more defined. I wrote that song on the piano and the songs that I start on piano end up being more expansive. The mood of that song was something John responded to.
John: I think that song helped defined what our future collaboration and writing process would sound like on the later material that we recorded for the album.
Lindsay: I remember when you bought an early version to me with beats and that weird vocal loop. I was blown away; I was really excited and hadn't heard or imagined the song in that way. I was thinking maybe it's a quiet song or an orchestral song, but, to me, that opened up the different directions we could take and revealed to me what else we could do.
John: I was excited that Lindsay was going to let me have freedom with the songs. She came to it really open and trusted me with her songs. That's what allowed us to develop a unique process.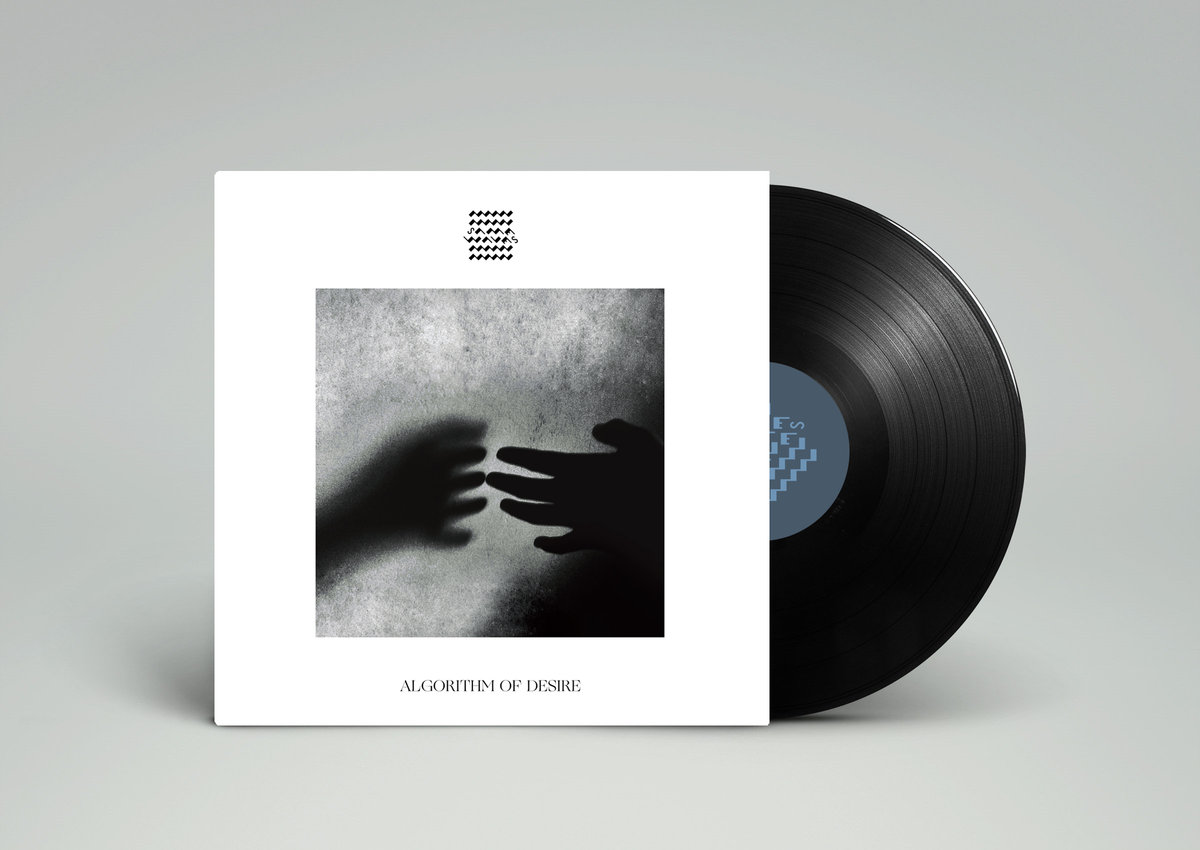 Same Waves
Algorithm Of Desire
(Flau, November 16th)
1. Song to Save Us All
2. Night Ride
3. Same Waves
4. Never Heard You Whisper
5. Horses
6. Time and Tide
7. Collapsing Time
8. Hear What I Say
9. My Way
10. Hooked
11. Heartbreaker