Photo MAGDA KRZYANOWSKI
While next month's Fit For Purpose album is the first proper LP from Shawn O'Sullivan's 400PPM alias, the producer/synthesist has kept us guessing with different guises for more than five years now. And that's not even counting his fully formed bands, from Led Er Est to Further Reductions.
"My projects are delineated more by timbre palette than style or genre," O'Sullivan explained in a recent Inverted Audio interview. "If you'll indulge some light facetiousness from me, basically 400ppm is about scraping and droning sounds, Vapauteen is about clanging and bashing sounds. It's sort of arbitrary to be honest, but it all makes sense to me. Under my own name, I tend to explore melody a little more. At one point my goal was to accrue as many monikers as Marc Acardipane, one of my musical heroes. But that was too ambitious of me!"
Turns out that ambition has merely shifted to other aspects of O'Sullivan's music. In the case of Fit For Purpose, that includes its haunting artwork—a series of Ernie Glam shots that capture the riotous peak of New York's underground club culture in the late '80s and early '90s. Or as O'Sullivan puts it, "they capture that turning point from reverie to terror, a cherished moment."
Case in point, including some commentary and lots of additional listening:
This track is a strange one. I really struggled with the mixdown here; there are a lot of elements, and really, on paper, none of them quite work. The kick drum is strange and flat—headroom-hoggy but still lacking punch. The drones and brittle textures—mostly from heavily processed Synthesis Technology (#Schreiber) modules—are alien elements piled on one too high, threatening to teeter over. The percussion (a 606 run through a bargain bin Boss pedal) is frantic but aimless. It's probably overlong and indulgent. Yet somehow the more I listened to the track, the more I found it deeply compelling, accurately channeling the psychedelic meltdown. The mixdown is still really off. The kick drum still doesn't hit right. The highs are too harsh. But there's something here that I really love, and that's not something I often feel about my own music!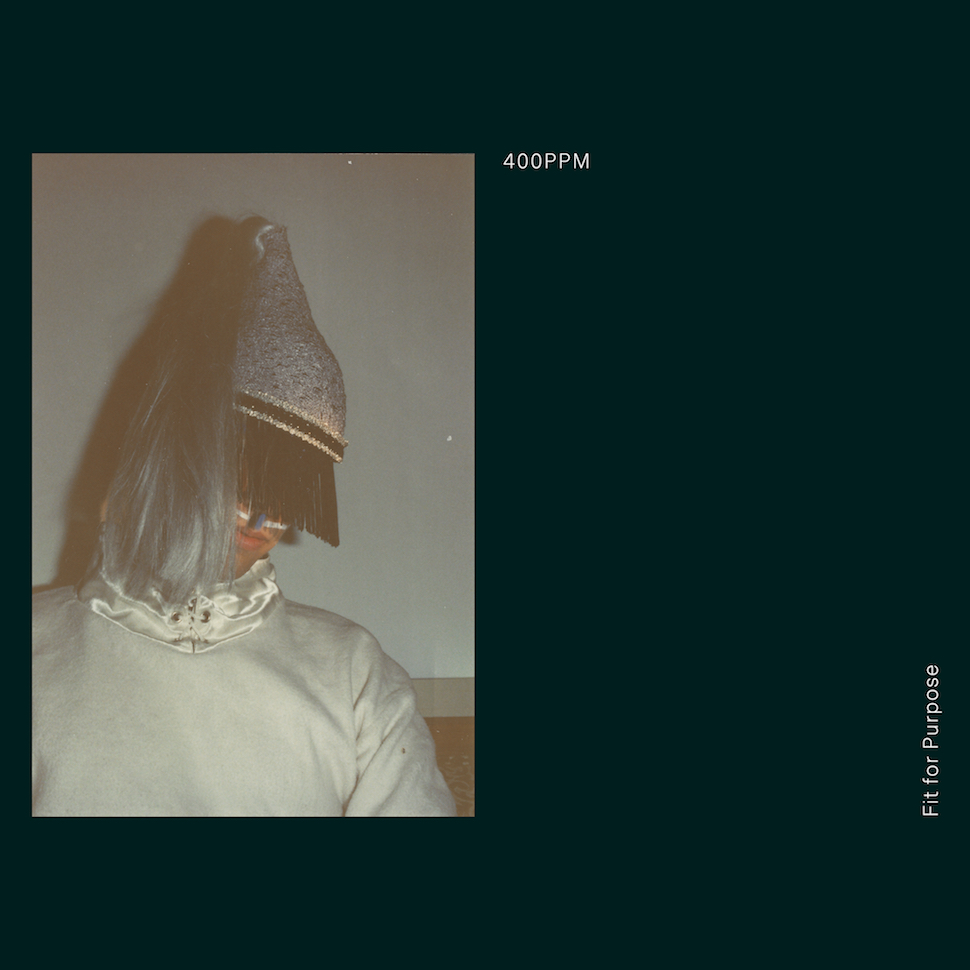 400PPM
Fit For Purpose
(Avian, May 15th)
1. Bølling Oscillation
2. Metabolic Grift
3. New Expiration (Feat. Rose E. Kross)
4. Sintered Bauxite
5. Cladogenesis
6. Into the Heap
7. Fit for Purpose
8. 8.069
9. Larsen C
10. Mauna Loa Lows
FURTHER LISTENING