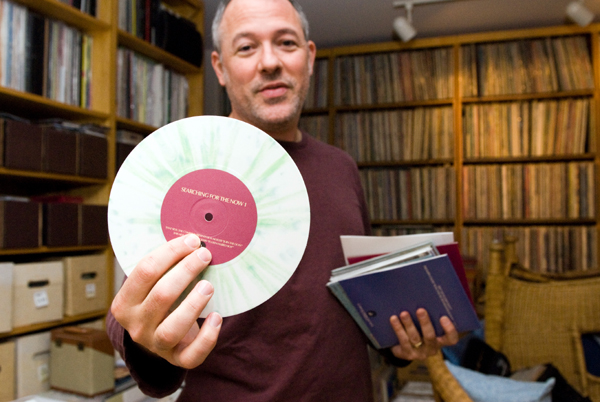 While we've long been aware of Slumberland Records' impact on noise-flecked indie rock, we lost sight of the label's 20-year legacy a long time ago. Mostly because founder Michael Schulman (pictured above) took a break in 2001, only to suddenly resurface in the past few years with a new-school take on the 'Slumberland sound', from the ramshackle rock 'n' roll of Crystal Stilts to the pristine C86 pop of The Pains of Being Pure At Heart.
Since Slumberland is set to own the Bell House tomorrow night, self-titled thought we'd go straight to the source and gather a ridiculously thorough guide to the imprint's decade-spanning roster. Since Schulman is too close to his entire roster to pick any favorites, we asked Slumberland artists from throughout the years to share some of the 7-inches and LPs that made them proud to have an SLR sticker on their sleeves.
If there's one consensus across the California company's deep catalog, from Black Tambourine to Brown Recluse, it's this: we REALLY need every single Aislers Set record. Not to mention most of the releases that dot the special best-of collection we compiled from Slumberland's site. (The player is detachable and full of free downloads, so you can listen to each release on your own time.)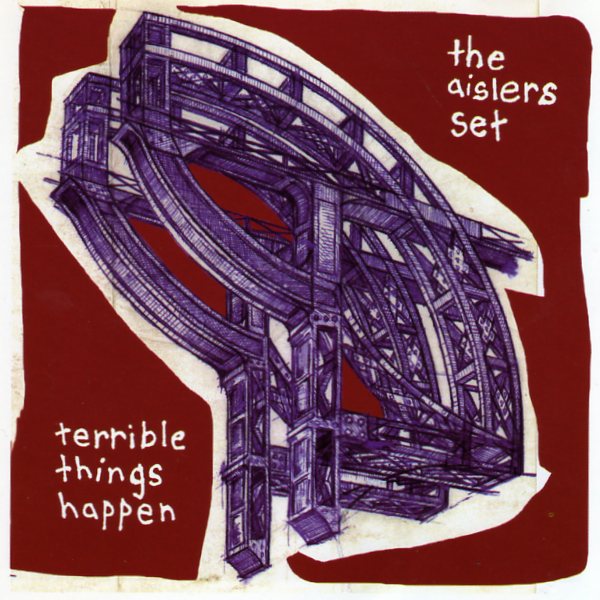 The Aislers Set, Terrible Things Happen (SLR 55, 1998)
Amy Linton is a musical hero of mine, an amazing songwriter and talented multi-instrumentalist with a distinctive writing voice and real vision. There's what I've always perceived as real sadness in Amy's voice on this record, and the songs are real heartbreakers. There have been times when I've listened to the first five songs three or four times in a row. – Archie Moore (Velocity Girl/Black Tambourine/Lilys/The Saturday People)
What sticks with me about this album is its reverb-soaked '60s sound, alongside a modern punk energy–vocals drone, drums trip on themselves. Fragile but deadly. The spaces are really huge…"Mary's Song" is desolate, gorgeous, ominous. – Devon Williams (ex-Neverever)
–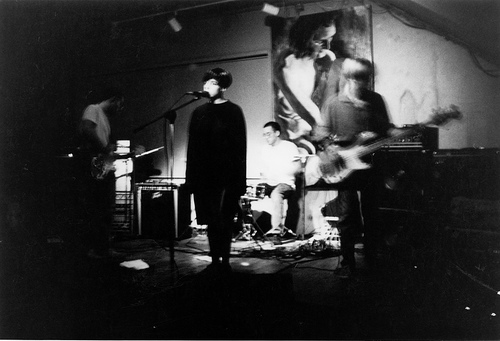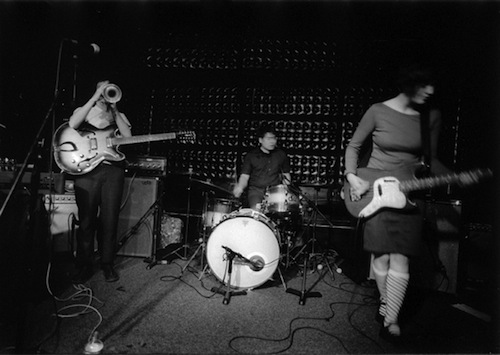 Black Tambourine served as one of my greatest influences! The fuzzed-out guitars, the sweet, reverb-heavy female vocals! And the Aislers Set! Wowie! Those harmonies, and the Spector-y girl group quality really inspired me. – Frankie Rose (Frankie and the Outs/ex-Crystal Stilts/Vivian Girls)
–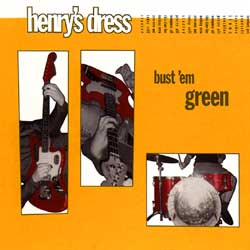 Henry's Dress, Bust 'Em Green (SLR 54, 1996)
I dig a lot of Slumberland records, so it's super-hard to choose just one. Nevertheless, I'm gonna give a shout out to Henry's Dress, Bust 'Em Green, because I remember playing it, like, several hundred times in a row when it came out. Well, maybe it's not alone amongst SLR releases even so…but I do love it and it still makes me smile; partly with nostalgia for some amazing times that were had playing shows with this band on the West coast back in the day, but mostly because the songs are so damn good and fun. Just awesome, irresistible noise pop–the kind of stuff I can't get enough of. Which not-so-coincidentally also describes a great many other SLR releases… – Douglas Bailey (The Ropers)
–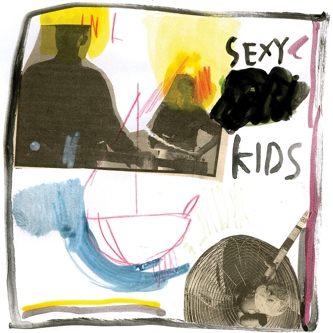 Sexy Kids, Sisters are Forever 7-inch (SLR 79, 2008)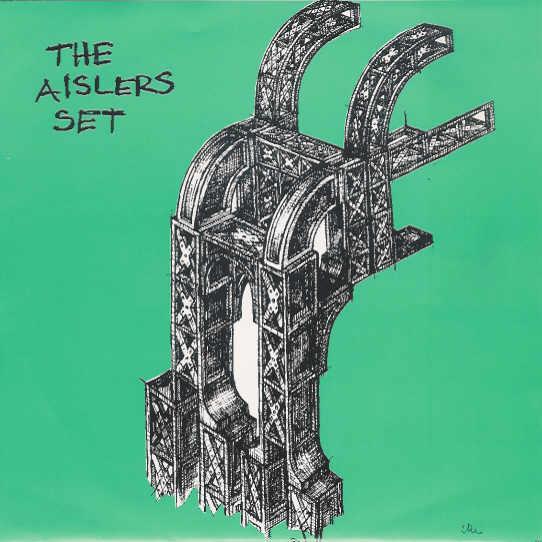 The Aislers Set, The Red Door 7-inch (SLR 66, 2001)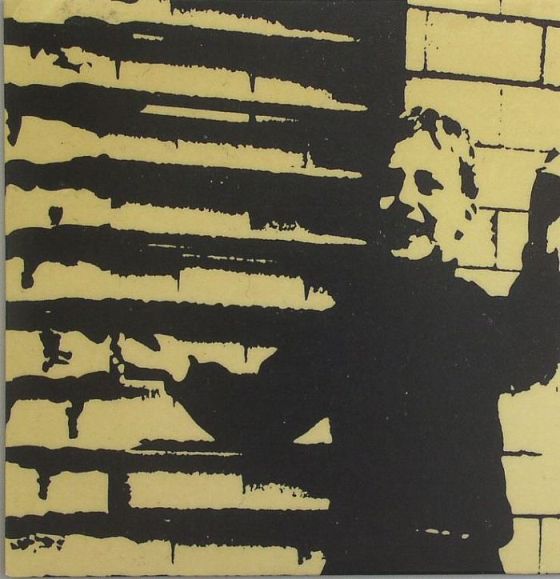 The Crystal Stilts, Love Is a Wave 7-inch (SLR 91, 2009)

Instead of picking a favorite album (impossible!) I decided to pick my three favorite 7-inch singles released by Slumberland. Hope that's not cheating too much. Crystal Stilts' "Love is a Wave" knocks me out every time I play it. The best song of 2009 by a long-shot. Glasgow's Sexy Kids only put out one 7-inch, but that record's pink vinyl and two sides of superb post-punk indie pop accomplish more than most groups do in a decade. Die young, stay pretty. (Their new band, Veronica Falls, is amazing, as well!) Lastly, "The Red Door" is one of my favorite songs by The Aislers Set. They were one of the most inventive pop bands of all time, able to switch from punked-out fuzz pop to girl group sounds to Spanish folk from release to release. I can't wait to hear all the masterpieces the next 20 years of Slumberland will bring! – Herbie Shellenberger (Brown Recluse)
–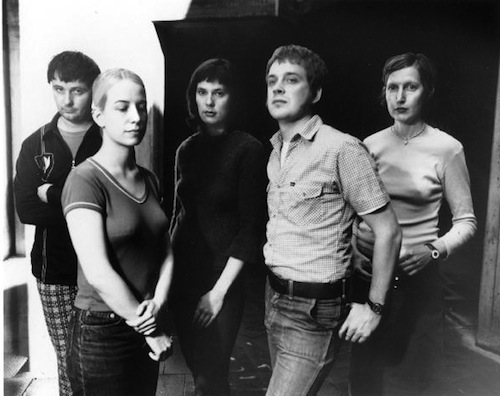 Various Artists, Why Popstars Can't Dance (SLR 31, 1994)
The comp that started it all for me. With classic tracks from Rocketship, the Ropers, the Artisans, Lorelei, Gloworm, Henry's Dress, and Stereolab, this collection has consistently remained my most listened to Slumberland release. I listened to it so much when it came out that my father caught on and made a cassette of his favorite tracks for the car. – Casey Keenan (Pants Yell!)
–
Stereolab, Switched On(SLR 22, 1992)
The older Stereolab stuff is pretty awesome. Everyone knows that shit rules. It's all tone. Black Tambourine is kind of an anomaly. They had a healthy slice of taste at a time when bands were really losing themselves in the '80s. They revived better influences. – JB Townshend (Crystal Stilts)
–
Black Tambourine, Complete Recordings (SLR 37, 1999)
While it might be cheating since it's a compilation, my pick for best Slumberland record is Black Tambourine's Complete Recordings.  For me, it's a complete distillation of what the label was all about at the beginning: angry noise and sweet, sweet pop. As far as my take on the band and record as a fellow Slumberlander, I'm reminded of some notes from [R.E.M.'s] Peter Buck. I think they're from Dead Letter Office, referring to hearing Pylon's "Crazy" on the radio: "I remember hearing their version on the radio the day that 'Chronic Town' came out and being suddenly depressed by how much better it was than our record."  That's how I felt on first hearing BT. – Kelly Young (Velocity Girl)
–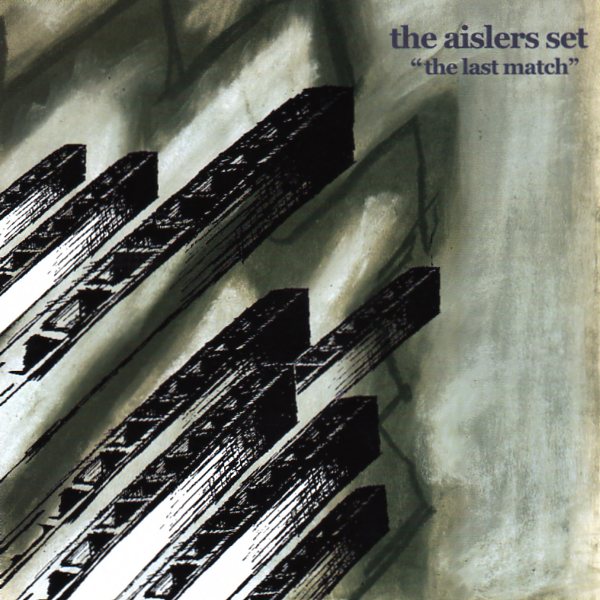 The Aislers Set, The Last Match (SLR 62, 2000)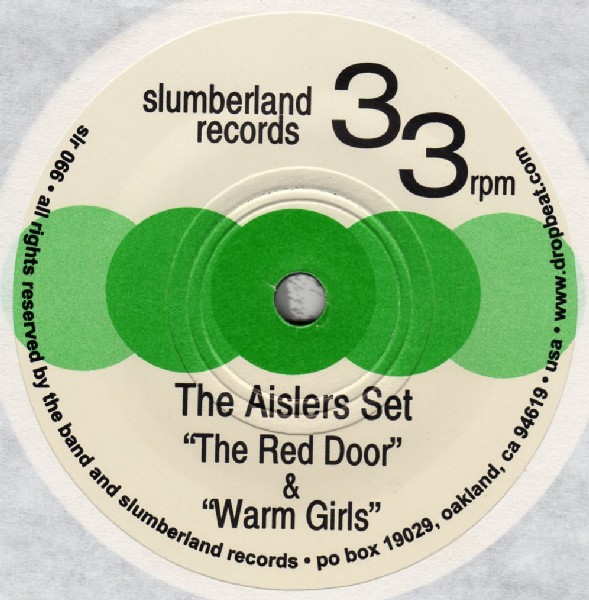 The Aislers Set, The Red Door 7-inch (SLR 66, 2001)
After much band infighting and hours spent playing Black Tambourine, Stereolab, Crystal Stilts and the Lodger instead of rehearsing, we narrowed it down to two releases. Scott Stephens (Summer Cats' singer) chose The Last Match by the Aislers Set. Scott Brewer (Summer Cats' guitarist) chose the Red Door 7-inch, also by the Aislers Set. (Can you see how much we love that band?!) When we played in San Francisco earlier this year, we had the pleasure of covering "Red Door" and having Mike join us as guest feedback maestro. It was a moment of feeling at one with the Slumberland family and a moment that none of us will forget any time soon. – Summer Cats
–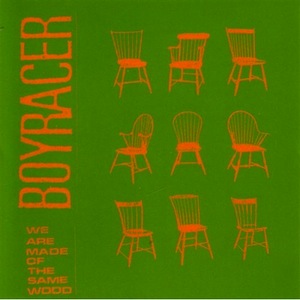 Boyracer, We Are Made of the Same Wood (SLR 48, 1995)

This a band that doesn't get enough credit, and an album that kills from the very beginning. Each song bursts into the other with a manic energy of feedbacked guitars, stop-start time signatures and straining boy vocals, all through the lens of early-'90s British indie pop. (Whether the band will admit that or not.) There's an urgency and a fuck-all attitude through the record that I love. "Your Dark Secrets" could be one of my favorite songs. The album cover is a classic as well. – Andrew Churchman (Pants Yell!)
–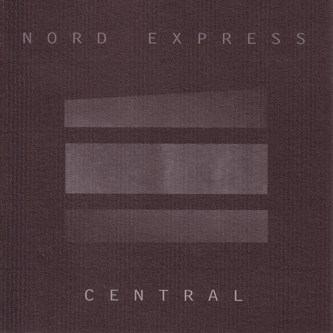 Nord Express, Central (SLR 57, 1997)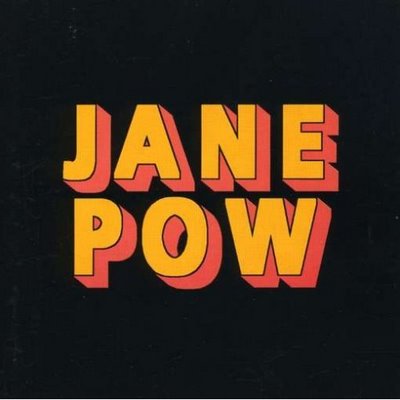 Jane Pow, Love Be It/State (SLR 25, 1993)
My favorite Slumberland record is Nord Express' Central. It is a gorgeous, minimal record, and really connected two disparate worlds for me. On the one hand, it is indie rock music with traditional rock instrumentation. On the other hand, there is so much space between the sounds and careful editing of those sounds, that it has a vibe similar to the Isolationism movement. (I was listening to it a lot when this came out–artists like Main, Final, Disco Inferno, Seefeel.) I come back to this record often.
A close runner up is Jane Pow's Love It Be It, which is an amazing recording. It doesn't hurt that they are wonderful people too. We had the good fortune of playing some gigs on the East coast with Jane Pow and the Ropers in the mid '90s. I had a blast. This record reminds me of those gigs and how excited I was by their music. While I mostly listen to the vinyl of this (distributed by Slumberland in the US), the CD includes "Warm Room," which is an overlooked gem in the Slumberland catalog. – Matthew (Lorelei/Bright Coloured Lights/Lilys)
–
Rocketship, A Certain Smile, A Certain Sadness (SLR 40, 1996)
When I think of Slumberland, I think of a label that's released a lot of artists that aim to unite noise with pop perfection. Rocketship may have pulled it off better than anyone. With exacting, unaffected vocals, precise organ mixed way up front and a ridiculously clean guitar, Rocketship could have been mistaken for any number of other American '90s indie-pop bands. But throughout this eight-song LP, there's also intricately executed loops and white noise washes that makes me think of Stereolab or latter period MBV, and not a lot of indie pop could or would do that. "I Love You Like the Way That I Used to Do" is perhaps the most perfect song in the entire SLR catalog–it's noisy and poppy at the same time, and doesn't have a single moment that doesn't feel absolutely, 100-percent perfect. – Kip Berman (The Pains of Being Pure At Heart)
–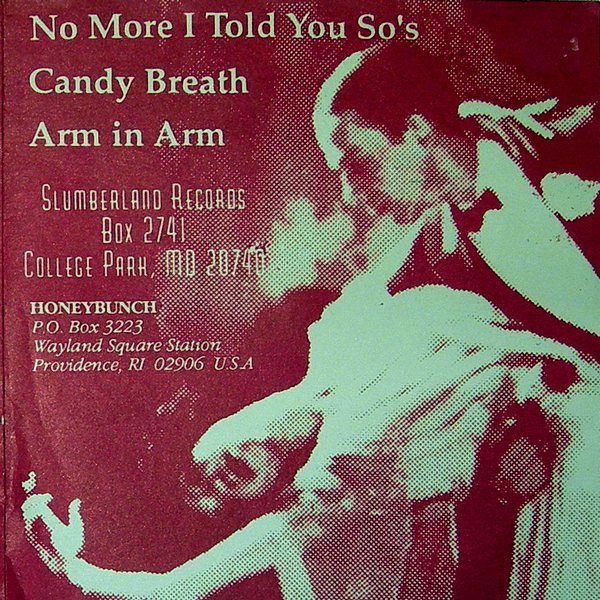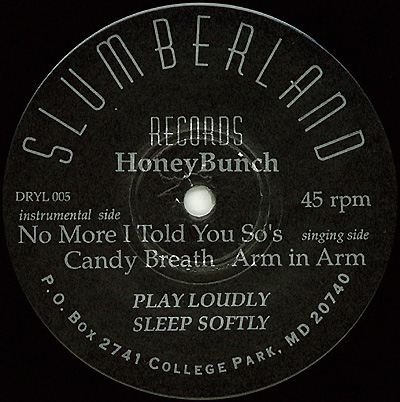 HoneyBunch, No More I Told You So's 7-inch (DRYL 005, 1990)
My favorite Slumberland Record would have to be HoneyBunch's No More I Told You So's 7-inch. HoneyBunch were one of my favorite bands at the time, and I loved the limited edition version that was printed on a velvet sleeve. Totally fitting for that band. A bunch of us got together at the record store where Mike worked called Vinyl Ink and helped stuff those. [Frontman] Jeffrey Underhill is one of the nicest people I've met, so it was thrilling that HoneyBunch were the first band outside of our immediate DC/MD friends to put out something on Slumberland. It felt like a real justification for what Slumberland was doing. Still love those songs. – Brian Nelson (Velocity Girl/Black Tambourine/Whorl)