Sound of Ceres have lined up quite a crucial collaborator for their new album Emerald Sea: contemporary art icon Marina Abramović. Turns out she's quite a fan of their cosmic sound — has been since a Brooklyn show in 2017 — and was eager to narrate key passages of their LP.
"My attraction to Sound of Ceres comes from the fact that the music feels so galactic," explains Abramović. "[It's] from a very [specific] part of the universe. And they create an emotional impact on my soul."
"I believe that Marina's collaboration with us was inevitable from the very beginning of our audio/visual project formation," adds the group, which features the founding members of Candy Claws. "While our fated union at our Brooklyn residency in 2017 might feel like chance to some, to me, it felt incredibly foundational. The album making with her felt like years of a slow friendship building up to the creation of art colliding from both the audio and visual art world."
Check out the record's lead single below, along with a little more commentary from the band and a complete breakdown of its cover art and track listing….
Venus Caelestis, the morning star, embodiment of innocence and potential, journeys beneath the waves to be reborn as Venus Physica, a new vital force. The Universe, voiced by Marina Abramović, follows unseen, watching this part of herself as they transform

It's very important that all aspects of the band's art (musical, visual, design) come from within. That is why band member Jacob Graham directed this debut video, with set design and props handmade by all four band members.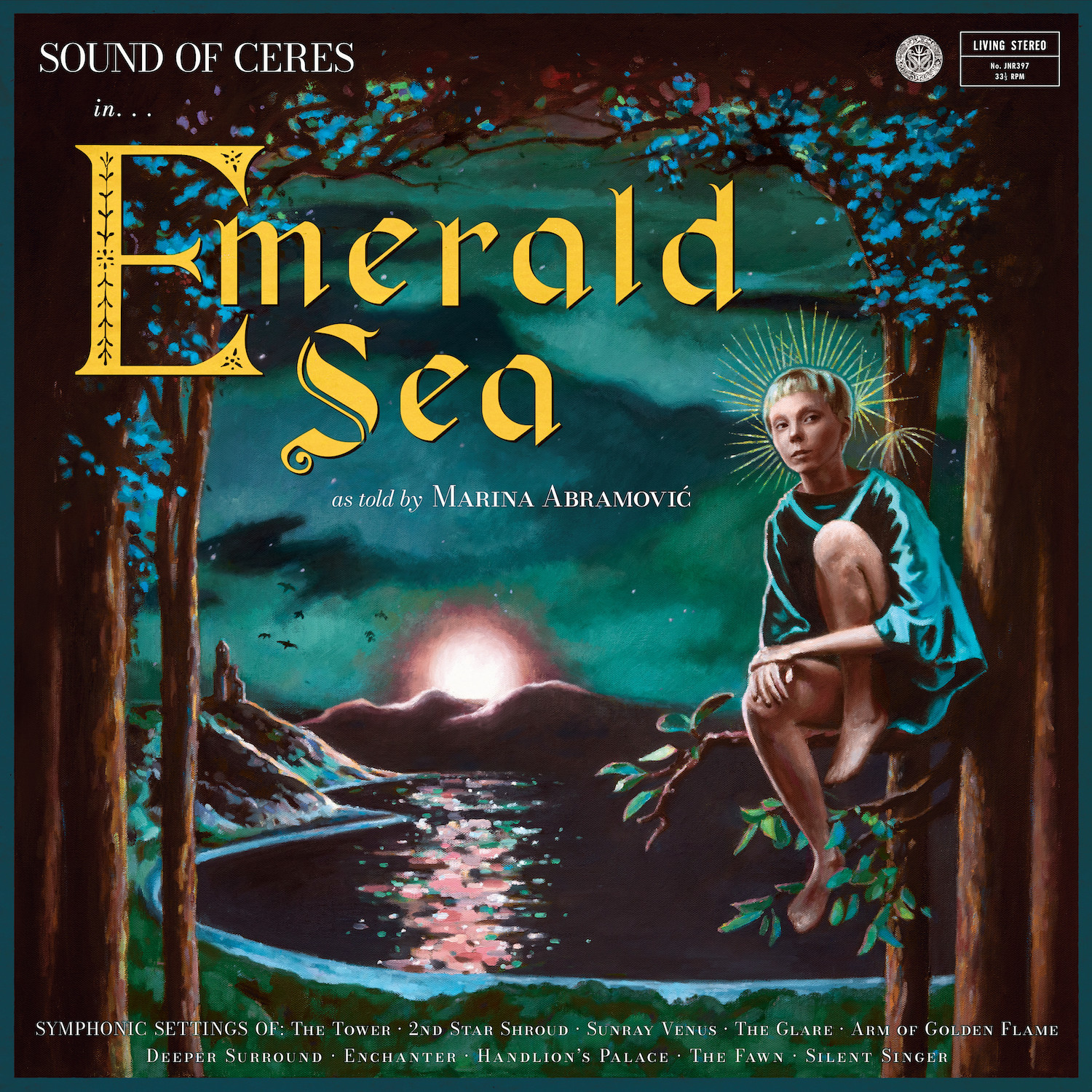 Sound of Ceres
Emerald Sea
(Joyful Noise Recordings, June 17th)
1. The Tower
2. 2nd Star Shroud
3. Sunray Venus
4. The Glare
5. Arm of Golden Flame
6. Deeper Surround
7. Enchanter
8. Handlion's Palace
9. The Fawn
10. Silent Singer