Like many of us, Spencer Zahn moved in the middle of the pandemic, leaving a bigger city (his longtime home Brooklyn) behind for one that's more than 100 times smaller, population wise (Kingston, NY). He didn't just set up shop and hide from his new neighbors either; the bassist/composer met as many people as he could, pouring their personal stories and his own relationships into Pale Horizon (out today on Cascine), a piano-driven LP full of life and longing. One that was also captured through a three-part series of videos featuring the people he's met along the way — a mechanic (Juan Perez), a lifelong local (Adelaide Roberts), and an 11-year-old non-binary child named Amaya.
"I wrote these songs as I was building my life here," says Zahn, "putting down roots in a community even as it was quickly changing. I fell in love, built a home, wrote music. But it wouldn't be what it is if not for my neighbors, friends, and the people I met here. These videos are their stories accompanied by my music."
To build upon the album's themes and the lingering influence of Kingston itself, we asked Zahn to make us a mixtape of the music he most associates with the move — everything from the moving sax melodies of John Coltrane to the happy-cry hooks of Prefab Sprout….
HIROSHI SATO – SAY GOODBYE
As I started putting down roots in Kingston after leaving Brooklyn, I played this song pretty much everyday. It soundtracked most of the summer of 2020. Such a groove!
PREFAB SPROUT – MERCY ON ME
Paddy McAloon and Prefab Sprout can do no wrong in my eyes; this song is perfect. The verse/chorus played twice with slight variation gives a subtle-yet-intense weight to the lyrics. It's a good song to happy-cry to.
FRANK STRAZERRI – NARSIS
This solo piano version of Nardis was sent to me at the beginning of lockdown by [designer] Hana Tajima. She knows I like heartbreaking songs like this one.
JOHN ABERCROMBIE, JAN HAMMER, JACK DEJOHNETTE – TIMELESS
Many of my favorite albums are on ECM. I had never heard this record until my friend Dave Scalia sent it to me. I've always loved the "Gateway" band that John Abercrombie and Jack DeJohnette have with Dave Holland, and this trio with Jan Hammer is great. The chord changes and groove on the second half of this song are awesome.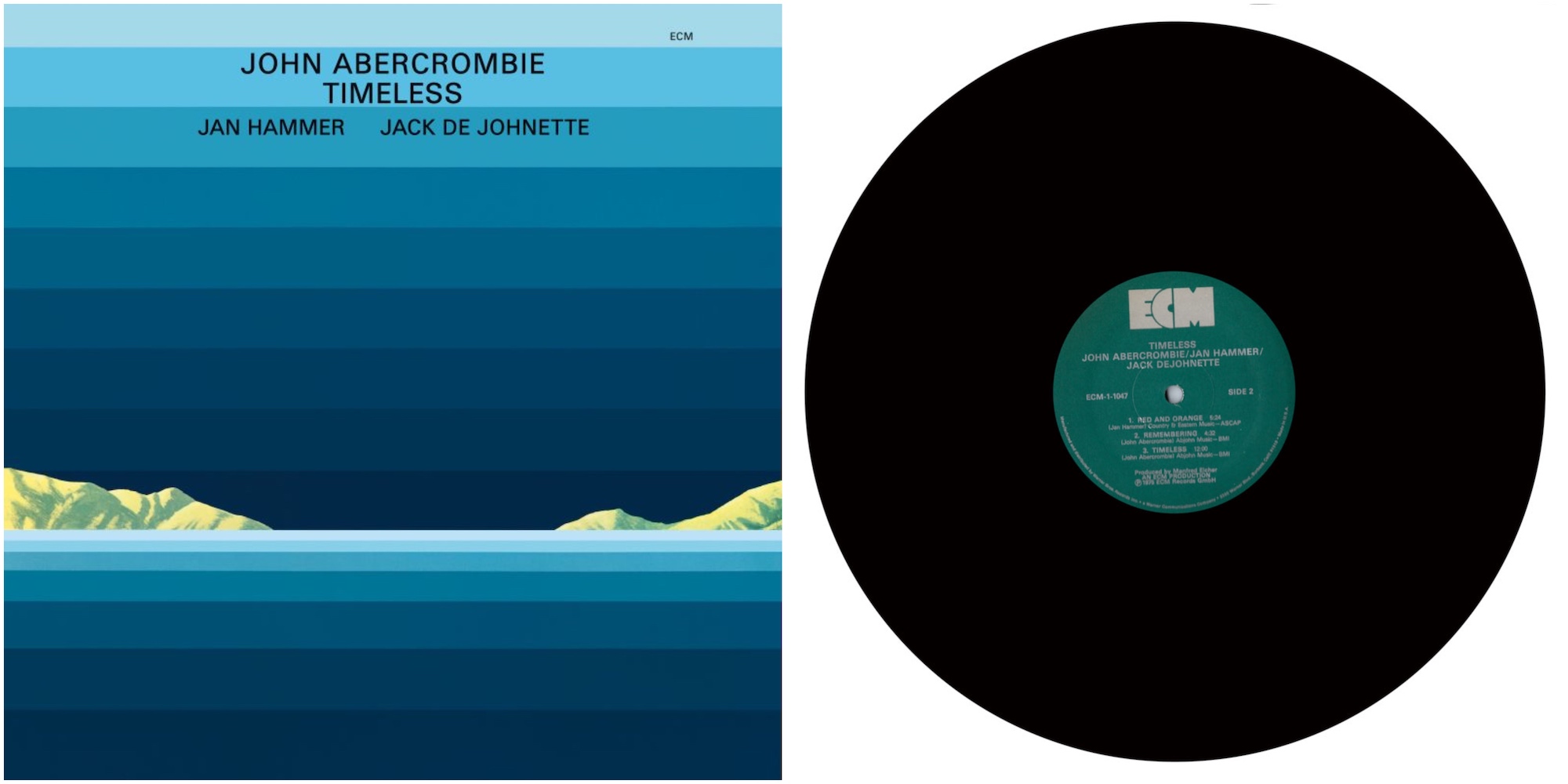 HIROSHI YOSHIMURA – CREEK
Hiroshi Yoshimura became a staple of 2020 when I was moving and was on heavy rotation, especially his Soundscape 1: Surround [album]. His sense of space and sound palette are what I'm always reaching for.
DOROTHY ASHBY – COME LIVE WITH ME
This one is a bit on the nose since my future partner sent this to me when we first started spending time together. This song feels like springtime in the sun to me.
JOHN COLTRANE – NAIMA
I think there's a strong argument to be made that this is the most beautiful melody ever written.
BARRY WHITE – I'M GONNA LOVE YOU JUST A LITTLE MORE BABY
This groove is what I want to hear all the time. I went down a Barry White rabbit hole and listened to him a ton and watched whatever live concerts I could find. The Love Unlimited orchestra he performed with is legendary; I highly recommend watching archived live shows.
YELLOW MAGIC ORCHESTRA – 君に、胸キュン。-浮気なヴァカンス-
The chorus in this YMO song makes me want to bounce around. I needed that more often than not in 2020.
ANDREW HILL – ERATO
Andrew Hill with Richard Davis on bass is a special combo. This song goes round and round, tumbling and folding into itself. I played it on repeat by accident one afternoon and didn't realize it had been repeating; it has such freedom and intrigue to it that it never seems to resolve.