It's nearly impossible to crack the sonic codes within Spirit Volume, a new PTP tape that takes City and i.o down a road that's both stormy and serene. The producers/multi-instrumentalists give us a few hints in the following playlist, however, as they relate the record back to music that's moved them on a personal level over the years….
i.o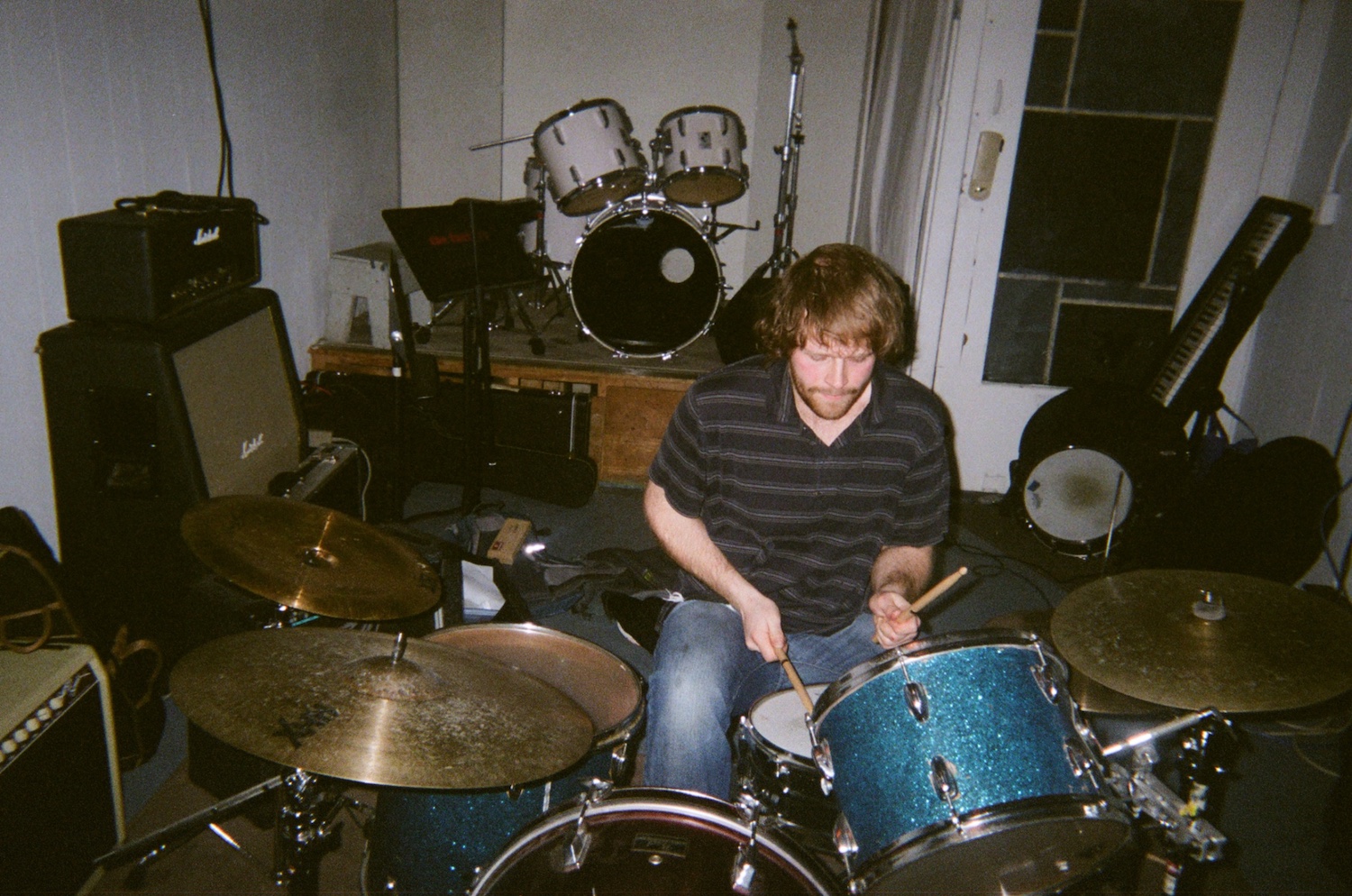 1. BJØRN ARVE LAGIM & TOR LINLØKKEN – DRAGON
Deep and lucid formative memories and experiences have always been important to me creatively. I never left the hometown I grew up in (Victoria), which isn't really all that normal for people here. Most people leave at some point or another. Victoria has this really strange atmosphere to it that I don't think I can properly explain; it's like theres some hidden adventure to find… something magical. I've always daydreamed; I guess I am just trying to make a window into what I see.
Experiencing The Longest Journey was one of the first times I genuinely felt completely immersed and obsessed with a virtual world and a character, and I think it's all the more fitting that the story is about a young artist struggling to find her meaning and faith in a broken world. Something that's more relevant now than ever.
2. SEAL – PRAYER FOR THE DYING
Seal (II) was the first album I can ever remember liking. It's such ethereal and soothing music. I want to get things straight; I am not talking about nostalgia. It's more about getting close to where you came from — your own ancient history. Acknowledging the intimacy of being alive and in a body that has a nervous system constantly feeling and sensing. Having a brain that can remember far, far back, imagine a future, and create a present.
3. KIRK CASEY – PARALLEL VIEW
This entire SimCity 4 soundtrack is massive in both its length and incredible diversity. It's a musical journey across the world. This track is a particularly transcendental moment. I used to watch my brother play this game all summer long when we were kids; bonding with him over his creations in Sim City was so deeply inspiring.
I don't really have the relationship I would like to have with my family…. Things are fine — they love me — but I have such a hard time showing how much they mean to me back. It's probably a really bad thing, but so much of my music has been trying to overcome that flaw in myself.
4. FUTURE SOUND OF LONDON – ILL FLOWER
The Lifeforms album was my first proper introduction to 'real' artists who created very abstract environments by drawing upon everything I have been talking about. Hearing this came at a very crucial time, and is really where I got that lens to view my world through — capturing what's around you and taking it back to create with.
There's something very comforting about this specific track; it reminds me of a friend. We were way too young to be able to make focused music like this, but we would dream so big about creating sounds like this together and it feels really meaningful to me that I kept those dreams we had all those years ago and made something out of them. I want young people to have some faith in what they dream of.
5. DON CABALLERO – HAVEN'T LIVED AFRO POP
To finish on a lighter note, Don Cab was the first band where I realized I could layer my guitar playing, and there is a frantic energy to the music that isn't angry or dark. It's upbeat and fun. However, if you listen in a certain way, the melodies can either sound quite sad or very happy sounding. It's a very interesting illusion, and instrumentally speaking, Don Cab is just such an inspiration. Damon Che is an absolute musical superhero to me.
City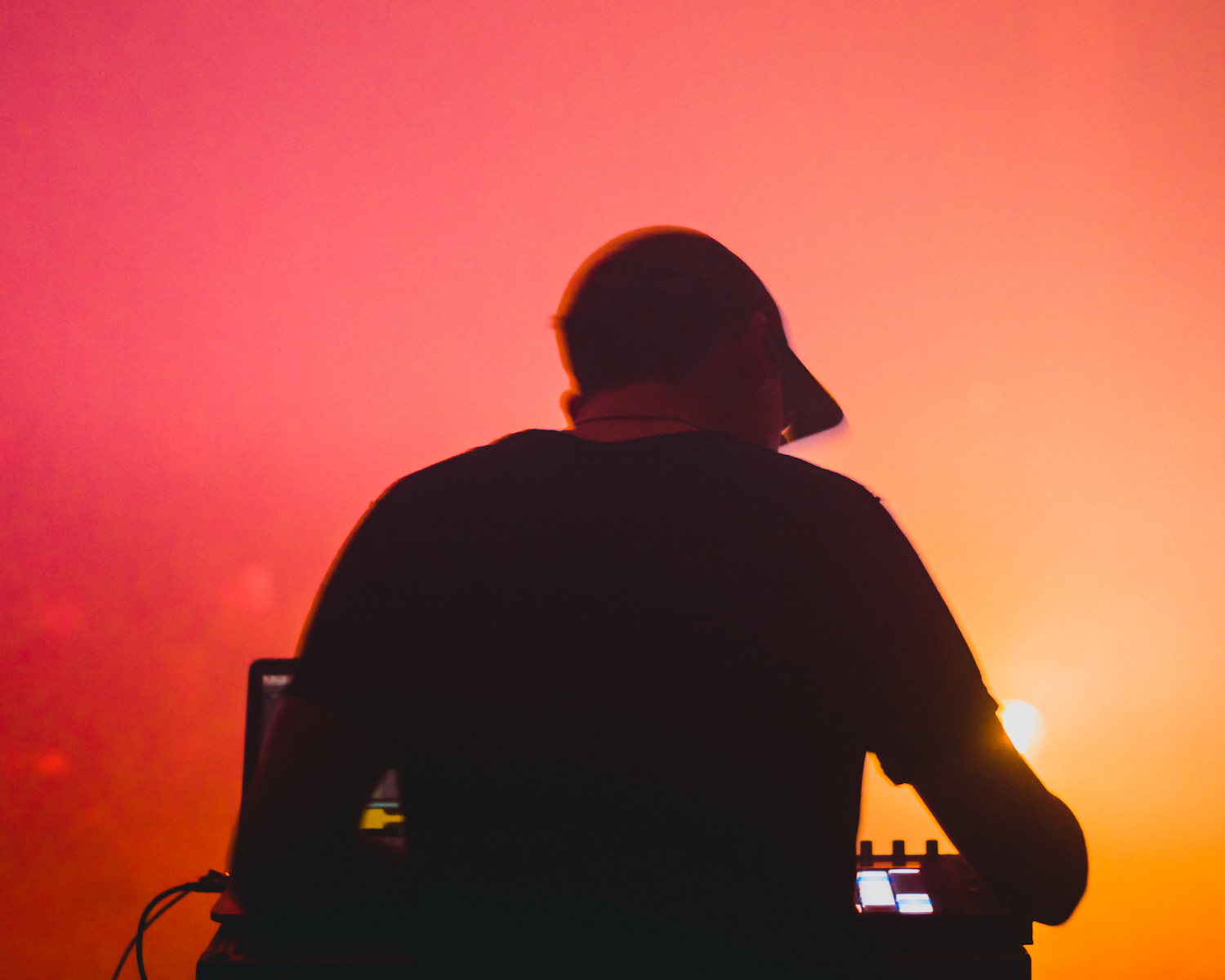 1. DJ LOSTBOI – S.MI.L.E. RADIO
I've listened to this piece countless times and will listen to it countless more. It's become such a part of my daily routine that I wish I could listen to it while I work on my own music. Malibu, a.k.a. DJ Lostboi, is a genius. This mix should be given out on single-purpose playback devices to every child when they turn 7 to encourage empathy and introspection or something. It's so simple — just four chords and then that white noise/ocean sound thing — but just endlessly nourishing. I'm always most interested in music that tells a story and this does that in the simplest possible way.
2. TIBOR SZEMZÖ – TRACTATUS 
This piece got algo'd up to me after a deep YouTube session that ended with the Hungarian minimalist ensemble Group 180. Apparently it's the result of six months of studio worK, but I feel like it could easily have taken six years. This is another piece that I feel like I could listen to forever. I love how formless and shapeless this piece seems but it's really so simple, all anchored around that bass and hummed melody. I've always loved music that feels improvisational and yet stands on its own as a through-composed piece.
3. WOLVES IN THE THRONE ROOM – I WILL LAY DOWN MY BONES AMONG THE ROCKS AND ROOTS 
This is definitely a weird pick, but heavy music is more a part of my DNA than just about anything else, and it's super difficult to pick just one or two records that cover it.
There was a CD store when I was growing up in Victoria called Ditch Records. It's still around, actually. I would always go there after my guitar lessons cuz they were right nearby. There was this one amazing employee who would always recommend records. She turned me onto tons and tons of heavy stuff that blew my mind — Earth, ISIS, Sunn O))), Neurosis, Agalloch, Thou, INDIAN, Xasthur, Krallice — but the one that stuck with me most was definitely Wolves in the Throne Room.
I remember walking in one day and asking if there was anything else like ISIS or whatever she'd think I'd like, and she gave me Two Hunters. I'd never even heard of black metal up till that point, so it was a pretty unreal experience. Don't kill me, purists.
The pick scratch into the last big riff with the "I WILL LAY DOWN MY BONES / AMONG THE ROCKS AND ROOTS" vocals still gives me goosebumps every time I hear it. This record just rips. I'd never heard musicians who were so unabashed about putting huge emotive arcs right at the front and centre of their music, and this still has a huge influence on me. Also: shoutout to fellow PTP signees Among the Rocks and Roots for obvious reasons.
4. BOHREN & DER CLUB OF GORE – IM RAUCH
This band, and this track in particular, had a huge influence on me while I was writing Spirit Volume. I consider my solo music as City pretty didactic; I'm usually trying to accomplish something specific that requires a strong narrative voice.
I started listening to Bohren a few years ago and I realized you could have music that moved in a certain direction without being lyrical. Kind of just this side of ambient music, but the sonics could still be pretty overbearing or aggressive or have satisfying moments of resolution. I think about it as the difference between reading a short story versus looking at a picture. In both cases you can imagine a world beyond what you're being shown or told, but the picture is more formless, less insistent, and in some ways more evocative.
5. LEO BROUWER – EL DECAMERÓN NEGRO 
Leo Brouwer is a Cuban guitar composer who I've been listening to since I took classical guitar lessons in high school. I think this was the first piece my teacher gave me after a quick technique review. I remember being both blown away by the music itself and also the fact that he thought I'd be good enough to play it.
The second movement, "El arpa de guerrero" (starting at 5:00 in the video), is still one of the most beautiful pieces of music I've ever heard in my life. Brouwer composed this piece after feeling somewhat disenchanted with the communicative limits of avant-garde and experimental music and that really resonates with me. I'm still always frustrated when people put violence or confrontation with the listener at the forefront of their music. If it doesn't elicit empathy or catharsis, what good is it?