Photography JOSEPH JAGOS
Like many other Brooklyn musicians, Chris Stewart switched coasts after the last Black Marble album (the rightfully acclaimed A Different Arrangement) and tried to find new creative footing in the sun-streaked streets of LA. It's Immaterial is the result, a tentative step out of the shadows and into the light.
Or as Stewart puts it, "It's a lot of psychic turmoil about time, place, and the dissatisfaction that comes with being young and not having control over place, or being old and not having control over time. The record is filled with characters trying to convince themselves, and others, to change or to see things differently or to come along with them somewhere. It's that moment of wanting between knowing and doing but frozen in time."
Here's what he had to say about the rest of the record, along with an exclusive stream before its official Ghostly International release this Friday…

"INTERDICTION"
I wanted this song to make people upset, make them think the record was going to be a noise record. It's an intro song, and an anti-song…. The synths start off with an arpeggiation almost like a drum roll and then it's this muffled screaming, which is all one analog synth with no effects whatsoever.
"IRON LUNG"
This song is about co-dependence. The protagonist refers to the character in the story as Iron Lung sort of affectionately and derisively at the same time.
"IT'S CONDITIONAL"
I wrote this after watching the movie Rockers, which is essentially Pee-Wee's Big Adventure, but with Jamaican people. It's got a dub backbeat consequently, but other than that, this song is more about a former Hollywood child star with agoraphobia, whereas Rockers is more about finding your bike while high.
"WOODS"
This song is about suffocating someone—not literally, though. E-mo-tion-a-ly.
"A MILLION BILLION STARS"
A famous Hollywood director flew to NY to screen his new movie with me and he also flew in this sort of dour guy from London or Manchester or somewhere even worse who is on Mute. Then he asked us both if we wanted to score some of it, but the other guy wound up scoring the whole thing. Nice work, me, BTW. Nailed it. So this song was originally for a movie. I won't say which one but I'll give you one hint. It doesn't have John Larroquette in it.
"MISSING SIBLING"
Okay, this is a very serious song about things that are very serious and heavy and close to me and it's something I've carried with me for a lot of my life and I'm not going to talk about it from a lyrical content perspective. But one neat thing about it is it's just me playing chords on bass and running it through some pedals to sound like a guitar. I thought this had a cool Guided By Voices kind of vibe. A simple song about complicated "feelings".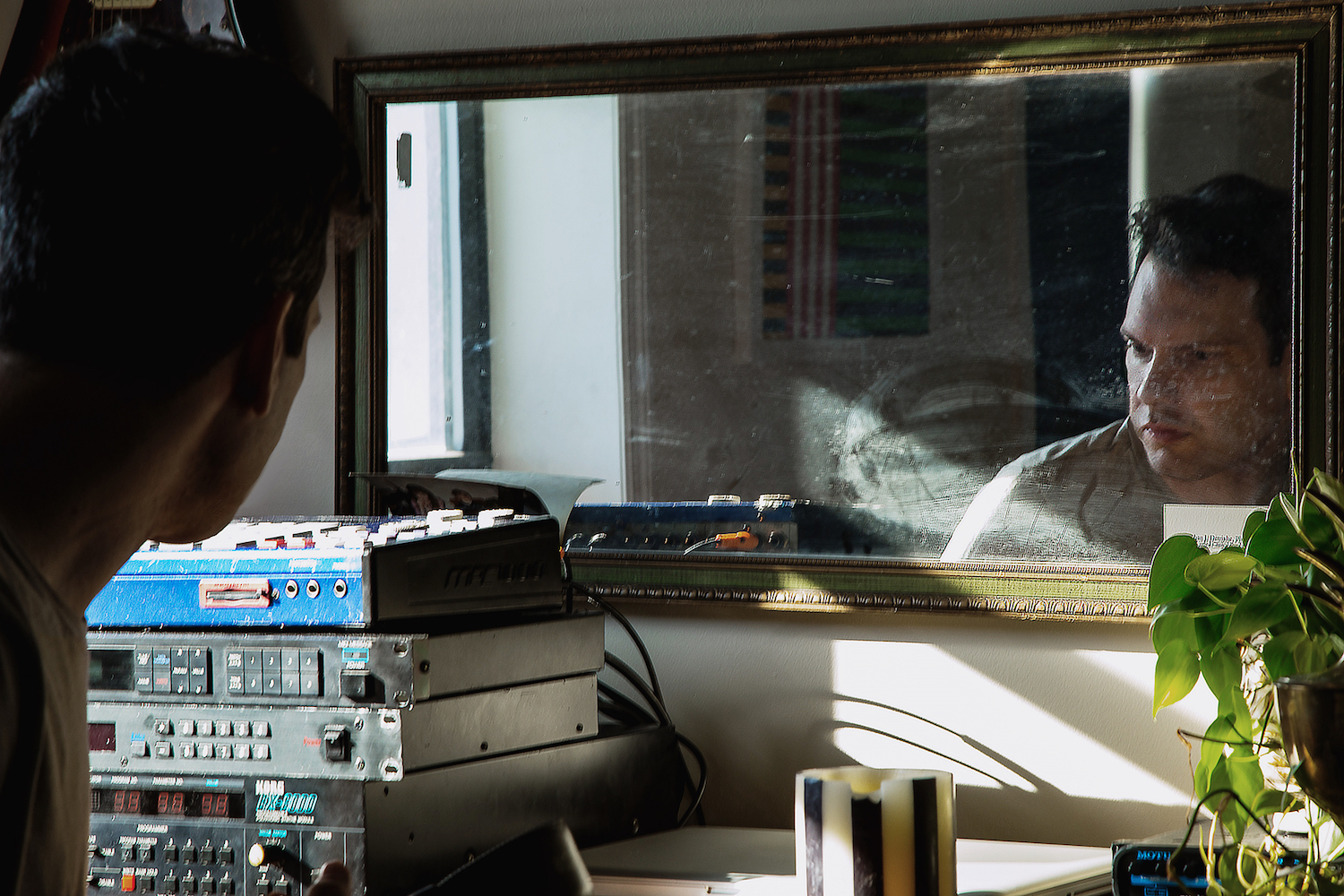 "FRISK"
The image for this song is a lady in sweats and flip-flops and two full grocery carts standing in line at a nondescript checkout counter somewhere in the Midwest. The image for this song is also a guy walking down the side of the road, with a gas can towards some sort of a quarry. Rock or otherwise.
"GOLDEN HEART"
I was worried that this song was too "soft" sounding. IDK; what do you think?
"SELF GUIDED TOURS"
This song used to have different lyrics, but now it's sort of a domestic pastiche…. The inspiration was the song "Bible Belt Baby" by the Gizmos, but not till I started writing about TVs sitting on bathroom radiators and whatever else.

"PORTLAND U"
One time I got a cabin in the woods and went there to write an entire album but the only thing that came out was this song. The first time I wrote it, it was much happier sounding and more intricate, but then I started getting sort of off my head out there in the woods and the more I messed with it, the more I made it sadder and weirder. So this is what happens when you sit alone in the woods for a week and rewrite a happy song a thousand times.
"COLLENE"
This is one of my favorite Black Marble songs, but then again, Woody Allen thinks his best movie is The Purple Rose of Cairo.