"Some great music is made when it's restricted to its own small universe," says Mikey Young of Total Control and Eddy Current Suppression Ring. He's mostly talking about the low-key listens that landed in Australia throughout the late '60s and early '70s—cuts that could have cracked the charts abroad but never quite breached these shores.
That changes today with Follow the Sun, a double LP dropping through Keith Abrahamsson's Anthology Recordings imprint. Described as "the golden age of gentle, exploratory FM through a distinctly Australian lens," it's available in full below along with Young's exclusive track-by-track commentary…
[youlist pid="PLZNVwWo8WbZ3Sjn-95EQWdYCL0hLJq0uq" width="620″ height="349″]
DAVE DOUGLAS – "FOLLOW THE SUN"
Can't say much about this. From Melbourne, late '70s. Total internet-free record. Would be unknown to me if it wasn't for the kind chap Lewis Fidock putting it on a mix and inspiring Keith from Anthology to start talking to me about a comp. Gave us the perfect title too.
RIVERBOAT – "ANDY ARMSTRONG"
From his album Perspective Works, the second of three rare-as-hell LPs released in 1972 by Andy in his early 20s. Really smart, beautiful songwriting throughout. All three of his records are worthy of your attention; the first two are available on CD on the Big Pink label.
MATA HARI – "EASY"
B-side of the one-and-only single on Polydor from Newcastle, NSW rock 'n' rollers Mata Hari. Such a life-affirmer of a jam. Aussie soul/funk legend Renee Geyer on backing vox. Thanks to my man Dave from Licorice Pie for the tip.
MARIAN HENDERSON – "FIRST BOY I LOVED"
Incredible String Band cover off her sole LP from 1970, Cameo, which managed to get a U.S. release as well. Marian kicked around for years playing tons of shows, acting, and hosting TV programs, then retired quietly to hippie town Nimbin, never to make another record.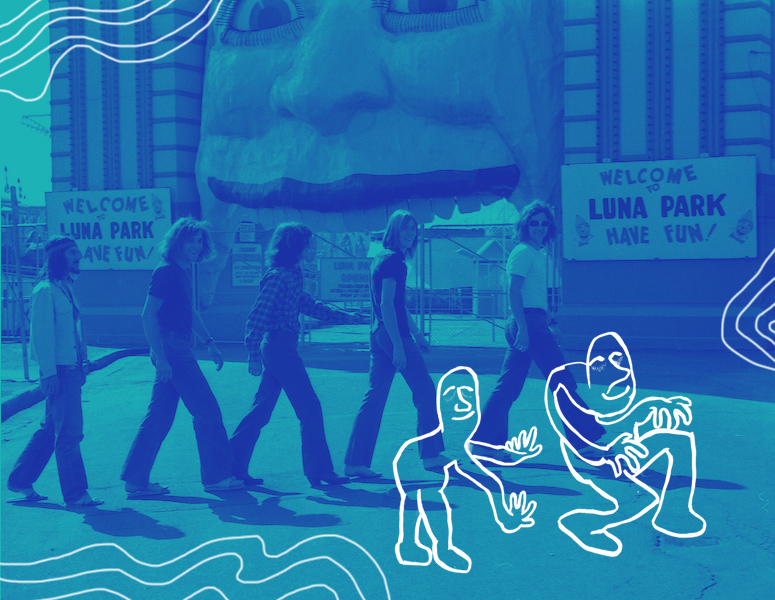 FLOCK – "SPIRIT MOVE WITHIN ME"
Young Christian folkies from the outskirts of Melbourne. A patchy but charming record; this song is super pretty. "Broken Arrow" is also a great psych-y Doors jam.
MEGAN SUE HICKS – "HEY CAN YOU COME OUT AND PLAY"
Off her only record, Maranatha, on Warner Bros in 1972.
Slight cheat here, as Megan was an American that lived here for a bit and recorded this album with Oz band Flying Circus. Thanks again to Lewis for the transfer and allowing me to see this one in the flesh.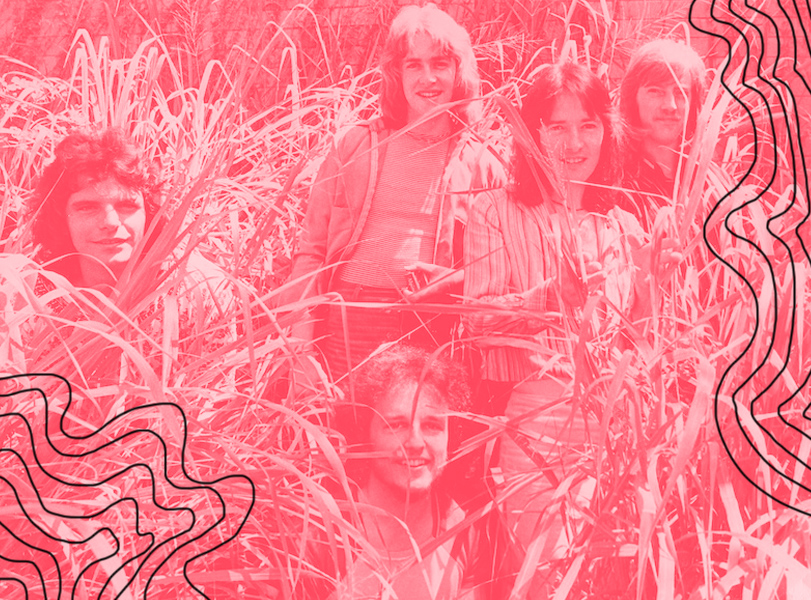 AUTUMN – "KILL MY WORLD"
A fantastic orchestral smorgasbord off Autumn's 1971 LP Comes… Autumn. Solid record; nothing as bombastic as this thing, but the whole LP's worth listening to.
AUSTRALIA – "KNOWING THAT YOU'RE THERE"
Lovely '70s soft rocker from their excellently titled debut and only LP, Maiden Australia. Can't find much info about them at all, but there is some sweet footage on the internet of them playing on a kids TV show.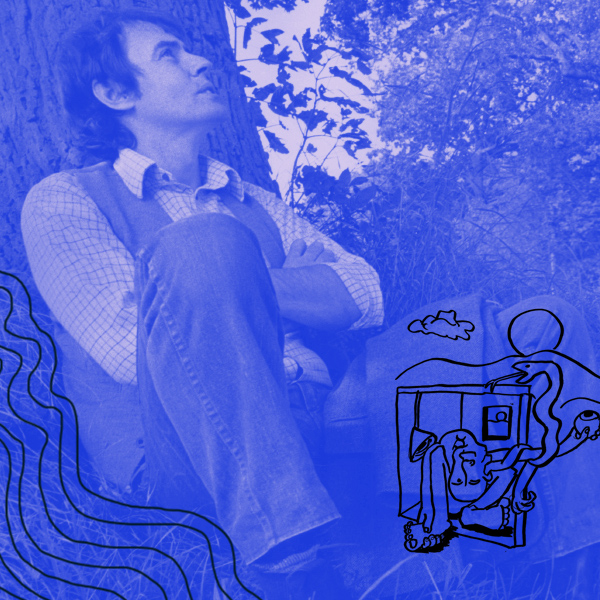 MOONLIGHT – "AM I REALLY HERE"
Brisbane band put out three decent late '70s 7"s on Warner; this is the B-side of the second. Lovely synth sounds from Noel Geoghegan, who previously played in the band Shepherd who shall appear in a few seconds.
GARY SHEARSTON – "WITNESSING"
Gary was more of a straight folk artist in the '60s, releasing a swag of albums before he recorded this one in London in the early '70s. This is the only one that sounds like it though—so nice and dreamy, with beautiful electric piano. Maybe only he and Doug Ashdown on this comp seemed to have a career that produced a bunch of records over a long period.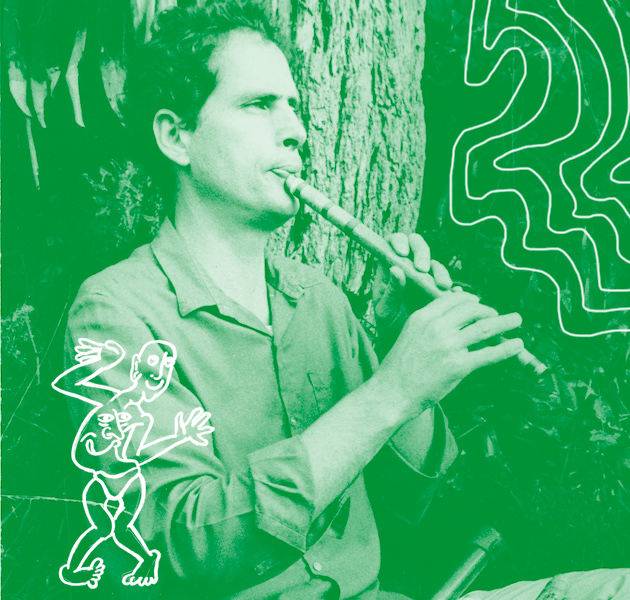 TIDEWATER – "WILD HORSE PLAINS"
Single album from Adelaide easy country rockers most notable for featuring future legendary comedy rocker Greg Champion of the Coodabeen Champions, who are still going strong as radio presenters and making a career out of gag songs about football and cricket. Some great songs on this record though. Sweet as hell guitar solo.
CATHIE O'SULLIVAN – "THE ORANGE TREE"
The most recent song on the comp, but the borders had to be stretched to fit it in, as it's hauntingly beautiful and timeless sounding anyway.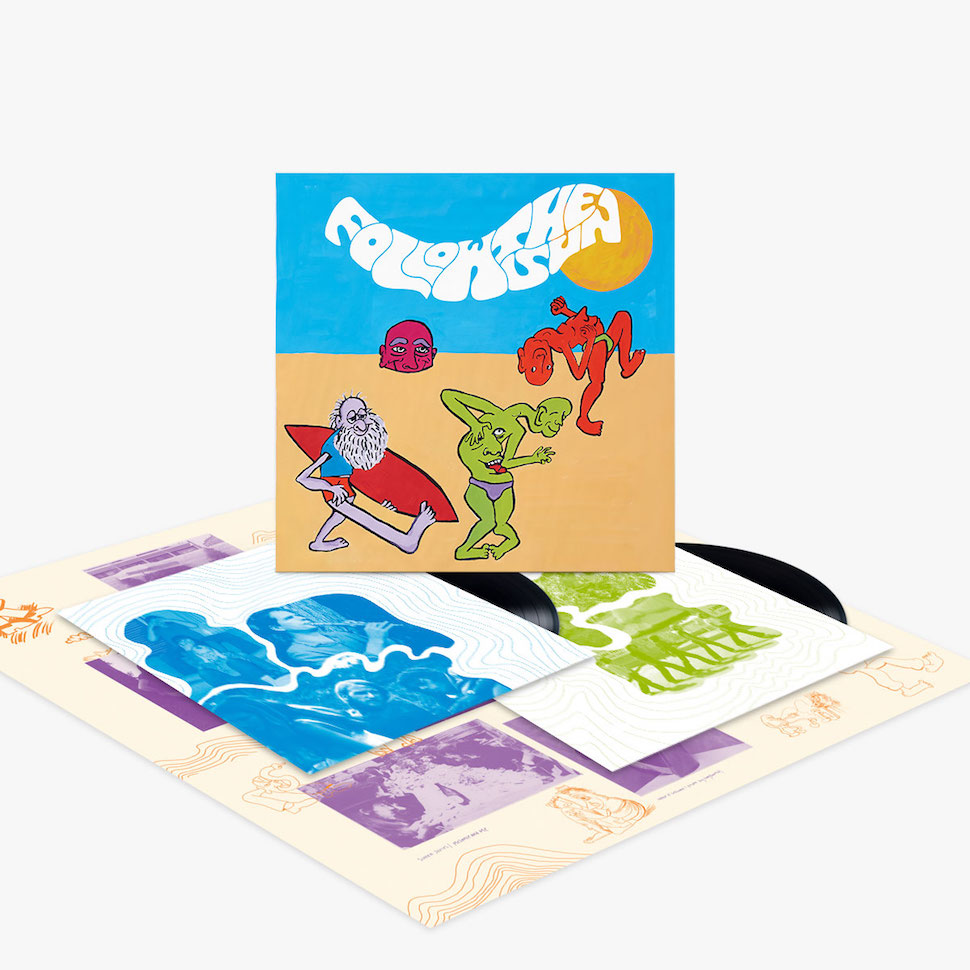 STEVE WARNER – "CEMENT RIVER"
Maybe my first thought for the comp as I was working on the reissue of Steve's album at the time, which should be checked out immediately! Steve is from where I live and the album namechecks places that I've grown up with and love. He was also my guitar teacher as a teenager!
PAUL ADOLPHUS – "GOOD MORNING"
From his lovely album A Dawn Wind, recorded in Japan in 1973 and released on Japanese label Himico. There's a great reissue of it from 2007 on Shadoks, which is still available.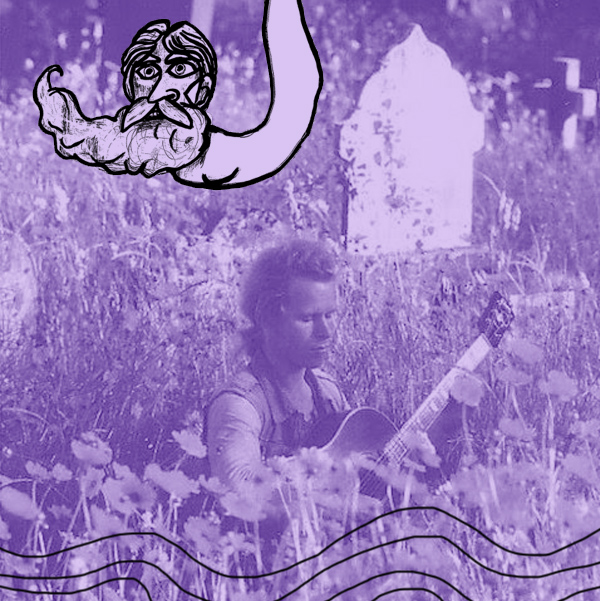 DOUG ASHDOWN – "SOMETHING STRANGE"
Off his second LP, the first to feature a couple of his own songs. Went on to have a long successful career releasing Australia's first double album in The Age of Mouse, and had an international hit with "Winter in America," which we almost chucked on this as well, as it's too damn good. The earliest song on the comp.
TREVOR MCNAMARA – "COUNTRY CORN"
The B-side to his debut single "Morocco" from 1971; also contained on the World in Sound reissue of the LP Yeah Captain, which is thoroughly recommended, unless you wanna pay a grand for an OG.
BILLY GREEN – "THIS MUST BE THE END"
B-side of his only solo single. Also composed the soundtrack to Oz biker flick Stone. Moved to Austin, then New York, and ended up playing sax up top of the Empire State Building for years and teaching music. Top work.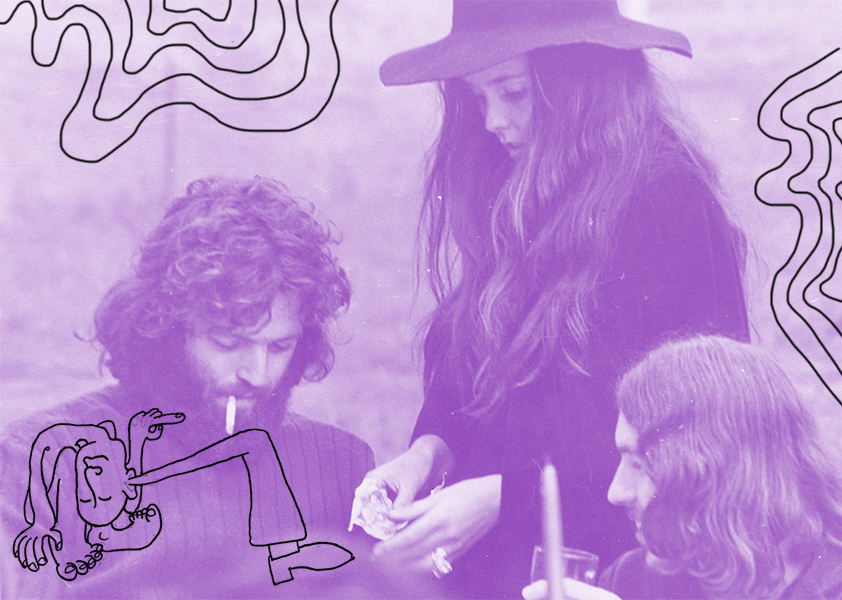 CATMANDO – "TODAY IS THE FIRS DAY OF YOUR LIFE"
Came up with nothing on this one. Released on Warner in 1972. No idea who they are and wouldn't be aware of it at all if it wasn't for the excellent ozziemusicman.blogspot.com.au site, who has dug deep and shallow into all corners of Oz music for the last nine years. Thanks Garry!
SIMON JONES – "GOODBYE"
Couldn't hunt down Simon, so not sure if he did anything else besides the music for this short film. Same goes with the singer Sue South. Great album that goes for a heap but was superbly rescued by Strawberry Rain a few years back. The whole record is raw and pretty and recommended.