As promised a few months back, Michael Gira has launched a fundraiser for his final album with the current, some-would-say-incomparable lineup of Swans. Led in part by a handmade live album called The Gate, the campaign includes eight crowdfunding options, ranging from original pieces of art based on self-portraits ($500) to executive producer credits ($100) to one of the album's 2500 customized woodblock pressings ($45).
"This is part of a tiered system," Gira explained in a press release, "whereby our dedicated listeners can voice their support for the upcoming new Swans album by choosing one or all of several options presented in order to aid us in our journey towards discovering and subsequently nourishing ourselves (and those who might care to travel with us) within a fresh new constellation of sound."
Not one to mince words, Gira also shared the following lengthy statement with fans:
This is hard to write because it's about an end to something I love very much. My friends and I in this newest incarnation of Swans have been going at it relentlessly for over 5 years now. We've either been in the studio or on tour (endlessly, it seems) since I decided to reconvene the band. We are still very much in love with each other, I assure you, and musically our time together has been one of the most fruitful periods of my own long career, due in no small part to the intuitive rapport we've developed together. For some reason, God has been kind to us. We had no idea it would work out so well when we first got together, so long ago now it seems. And crucially, that rapport still exists, and it's a magic I love and crave, and we still love making the sounds we do together, even when it's a struggle and even if we sometimes find ourselves walking through an airport and realizing we're asleep while walking and nor do we realize what city or country we're in at the moment.

But my intuition tells me that at this point in our fruitful congress, we are approaching an end. Though there's still much to be said and new landscapes to explore on the new album and final (but yes, anticipated to be endless) tour, it's time that we… what's the word here… dissolve. By this I mean that each of us will continue on our own glorious diamond-strewn path – well, my 5 friends will, anyway – and I intend to keep the name and ongoing project of Swans active in a different form, drawing sporadically on the myriad list of musical cohorts I'm met along the way over the last 30 plus years (including I hope, at times, if they'll consent, my 5 friends mentioned above), but the creature, the beast, the monster, the liberating vortex of light and sound that is the 6 of us working in close quarters together over extended periods of time, will cease to exist.

Most likely, Swans albums will not appear so fast and furious. And who knows how future albums will sound? One part of me wants more sound in the future, more orchestration, complete sonic overload, and another side wants to pare things down and try at last to write the extended sort of narratives I've always thought lurked somewhere inside me but I never quite found. But I do know that Swans shows and tours will be decidedly less frequent and more sporadic after this last extended push we're planning after the upcoming new record… Or I maybe I'll just give up music and try to write fiction. In any event, we'll see! But at this point, in this important present moment I'm subsumed in the process of making what I view as this pinnacle statement in sound with this essential Swans version, with my friends Norman, Kristof, Thor, Phil, and Christopher, and I sincerely hope that with your generous help we can achieve what I hope to be the best, most fully realized, most sonically diverse and nuanced, most urgently performed and best produced album yet associated with the name I picked at random from a list on a scrap of paper at a kitchen table in New York City's East Village a century ago.

And here I thank sincerely and with deep emotion my friends in Swans for having had the patience and dedication to endure my less than silky personality and to persist doggedly in the face of brutal tour schedules, in the pursuit of an elusive and probably unobtainable sonic epiphany. And here I thank you for making this (perhaps) quixotic pursuit possible, in recorded form. Thank you for your support and faith in this project!

As to 'The Gate' itself, it was recorded in Berlin at Berghain, night 2, for the most part, in 2014, and as usual, finds the material in a state of flux. The music's always changing, but this is a good representation of the experience in 2014 / 15, even if some of the material ended up in a different place by the end of the touring cycle. In this vein is a perhaps interesting event on CD1, regarding the piece "Apos/Cloud of Unforming" – this was the very night that our rendition of the song "The Apostate" morphed through improvisation into what has since become, through the usual trials, "The Cloud of Unknowing."

Needless to say, the eventual form that the new songs on these recordings will take in the studio is likely to change considerably as well. The demos included here are very rough sketches. They're basically what I play to the band and other musicians when we begin to develop arrangements for them in the studio. In most cases, though I have plans, in truth I have no real idea where they'll end up!

Once again, we're recording the basic performances and with overdubs by the core band, at Sonic Ranch, outside El Paso, Texas, and looking forward to it. It's the best recording environment I've ever had the privilege to work in, and I highly recommend it. The recording will be engineered by the esteemed John Congleton. After these recordings are finished John and I will be going directly to his studio in Dallas to record more vocals and a host of additional musicians. After a short break, I'll be going out to Seattle to record my friend (and as always, Honorary Swan) Bill Rieflin, who will play a wide assortment of instruments. Then, I'll fly directly to Berlin, where I'll record more overdubs by assorted musicians, and then Doug Henderson of Micro-Moose Berlin and I will mix the record. I have no idea when it will be finished. I intend to strangle it until it submits, or vice versa. Whoever wins, roughly 4 – 5 months after it's completed, my friends and I will embark on our final tour together.

And speaking of live performances, thank you for attending our shows and sharing the experience of the sound with us. As I've said before, at certain moments the sound can become a living entity in itself, "playing" all of us, and it's been a pleasure to watch you levitate – if ever so slightly – along with us. I can't think of a greater joy than being subsumed in the sound during a live performance. Speaking with some of you after the shows has also been a pleasure, and it's deeply gratifying that the music has meant something real and true to many of you. That is my most profound reward after working for so many years in the service of this music. God bless you!
As for what you can expect to hear on The Gate, we've included cover art and a complete tracklisting below, along with its official trailer. Check out our lengthy feature on Michael Gira and Swans here, plus a rare interview with Gira's longtime collaborator Jarboe.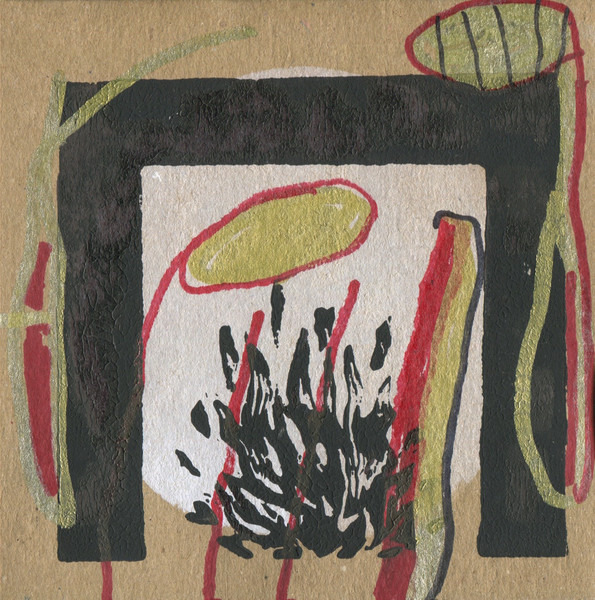 Swans
The Gate
(Young God)
CD1:
1. Frankie M.
2. A Little God in My Hands
3. Apos/Cloud of Unforming
CD2:
1. Just a Little Boy
2. Cloud of Forgetting
3. Bring the Sun/Black-Eyed Man
4. When Will I Return (demo)
5. New Rhythm Thing (demo)
6. People Like Us (demo)
7. Red Rhythm Thing (demo)
8. Finally, Peace (demo)