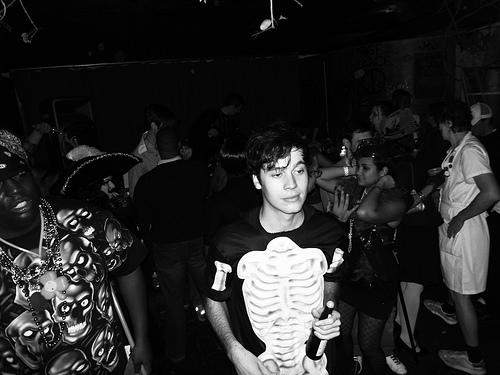 The Artist: One of the more promising byproducts of the 'chillwave' scene
His Latest Release: Life of Leisure EP (Mexican Summer)
The Mix in a Couple Sentences: Washed Out was asked to reference his recent marriage for this mix, but he decided to channel "one continuous dream" instead. And that's exactly what this sounds like–hazy and heady, with songs abruptly shifting and the whole thing barely eclipsing the 20-minute mark.
RIYL: Sipping on some sizzurp; moonlight sonatas; mixtapes that could give a goddamn about beatmatching
1. Arch M – "Bedrm Band at Caf NVA (edit)"
2. The Samps – "Magnetic Thys"
3. Samiyam – "Wrap Up"
4. Toro Y Moi – "Brubek"
5. Koushik – "Homage"
6. Osborne – "Afrika (Bullion Remix)"
7. Iasos – "Inter-Dimentional Music"
8. Jack Nitzsche – "Untitled (edit)"
9. The Khalsa String Band – "Song of Bliss"
–
* EDITOR'S CHOICE *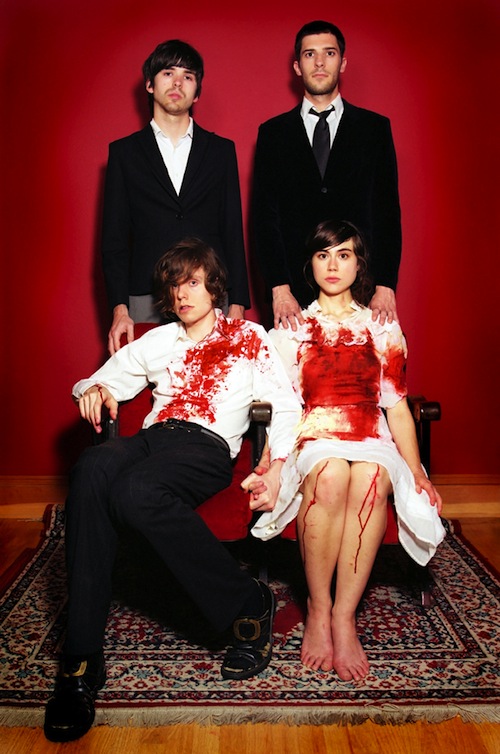 The Artist: Pure pomp and circumstance from Portland
Their Latest Release: The Scottish Play Wherein the Group Parenthetical Girls Pay Well-Intentioned (If Occasionally Misguided) Tribute To the Works of Ivor Cutler (Tomlab, 2009)
The 7-inch in a Sentence: A delirious synth-pop cover of Sparks ("Thank God It's Not Christmas"), chased with a killer Parenthetical Girls original ("Flowers For Albion")–one that caters to people who prefer The Nightmare Before Christmas over that movie with the "you'll shoot your eye out" kid.
RIYL: Tripping on crushed-up mistletoe; Bill Murray in "bah humbug!" mode; pretending you're a drama school dropout
–
The Artist: One of the only mid-stream bands that's consistently mattered for the past decade
Their Latest Release: Sisterworld (Mute, out on 3/9)
The Song in a Couple Sentences: A sneak attack that goes straight for the jugular at the 1:42 mark. Oh Liars, how we love thee.
RIYL: Fragile falsettos; temper tantrums; subtle strings