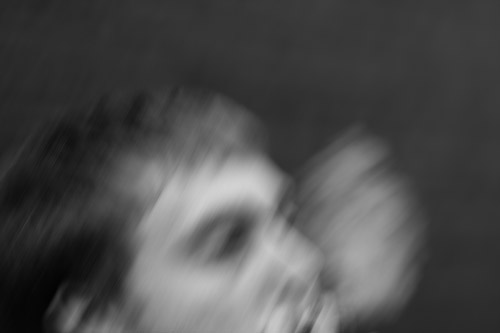 Photo by Aaron Richter
When it comes to the continued dominance of dubstep and its oddly-named offshoots on the underground dance scene (such Dwarf-like names as funky and wonky), the UK's gotten most of the credit. Which is fine–most of the world's key woofer-wreckers are stationed there.
For now, at least. You see, the Tri-State area's got its own healthy network of producers and DJs, whether we're talking about the Philly-centric 'street bass' of Starkey and De79 or the mad-for-it parties of Brooklyn's aptly-named Trouble & Bass crew. And now this: the very-promising productions of FaltyDL, a Brooklyn-based producer who quickly shed the breakcore rep of his early Rapidly Harvested Asparagus EP for such restless records as Love Is a Liability and the recently-released min-album, Bravery. Both are rooted in dubstep, yet see nothing wrong with tossing in melodic traces of house, downtempo and IDM. All of which make perfect sense as part of a greater, subgenre-skimming whole.
Simply put, we've dug every single fucking thing the guy's put out this year. To give you an idea of why, we've wrangled up three of his mixes from the past year, a solid Liability selection, and a 3-year-old unreleased track that FaltyDL leaked through his Twitter account. Oh, and quite possibly the greatest dubstep video of all time.
–
–
Sonic Router Mix:
1. Luke Vibert – Swet (Planet-Mu)
2. Floating Points KG Beat (Planet-Mu)
3. FaltyDL – Human Meadow [Boxcutter remix] (Planet-Mu)
4. FaltyDL – Pressure (dub)
5. Horsepower Productions – Pimp Flavors (Tempa)
6. FaltyDL – Bravery (dub)
7. FaltyDL – Lifer (dub)
8. FaltyDL – Safe (dub)
9. Boxcutter – Foxy (Planet-Mu)
9.5 Krome and Time teaser…
10. Clark – Farewell Mining Town (Warp)
11. Wagon Christ – Spot Light (Rising High Records)
12. Nautilis – Nautilus (Planet-Mu)
13. El-P – Toj (Definitive Jux)
14. Jonny Greenwood – HW/Hope of New Fields (Nonesuch)
–
FACT Mix 80:
1.  FaltyDL  'Discant'  Planet-Mu
2.  FaltyDL  'Our Love'  Planet-Mu
3.  sbtrkt  '2020'  RAMP Recordings
4.  FaltyDL  'Party'  RAMP Recordings
5.  FaltyDL  'Human Meadow'  Planet-Mu
6.  FaltyDL  'Human Meadow Luke Vibert Micks'  Planet-Mu
7.  FaltyDL  'Must Sustain'  Planet-Mu
8.  Wax Stag  'The Wash'  People In The Sky
9.  FaltyDL  'Hip Love'  RAMP Recordings
10.  MJ Cole  'Sincere'  Talkin' Loud
11.  FaltyDL  'Wallow'  unreleased
12.  FaltyDL  'Anxiety'  Planet-Mu
13.  FaltyDL  'Tronman'  Planet-Mu
14.  Luke Vibert  'Belief File'  Planet-Mu
15.  Gemmy  'Rainbow Road'  Planet-Mu
16.  Boxcutter  'Sidetrak'  Planet-Mu
–
RA170:
Ultragamma – Stars Collapse
Architeq – Sleeping Bear Lament (Take remix) [Planet Mu]
Floating Points – Esthian III [Planet Mu]
FaltyDL – Play Child [Planet Mu]
Floating Points – K&G Beat [Planet Mu]
sbtrkt – 2020
FaltyDL – Time
FaltyDL – Bravery [Planet Mu]
Untold – Don't Know Don't Care
Boxcutter – Other People
Joy Orbison – Wet Look [Hotflush Recordings]
Luke Vibert – Belief File [Planet Mu]
sbtrkt – Laika [Brain Math]
Joy Orbison – Hyph Mngo [Hotflush Recordings]
Toasty – The Knowledge [Hotflush Recordings]
Spac Hand Luke – Like A Machine [Rephlex]
Amen Andrews – Screwface [Rephlex]
Aphex Twin – Inkey$ [Warp Records]
FaltyDL – Made Me Feel So Right [Planet Mu]