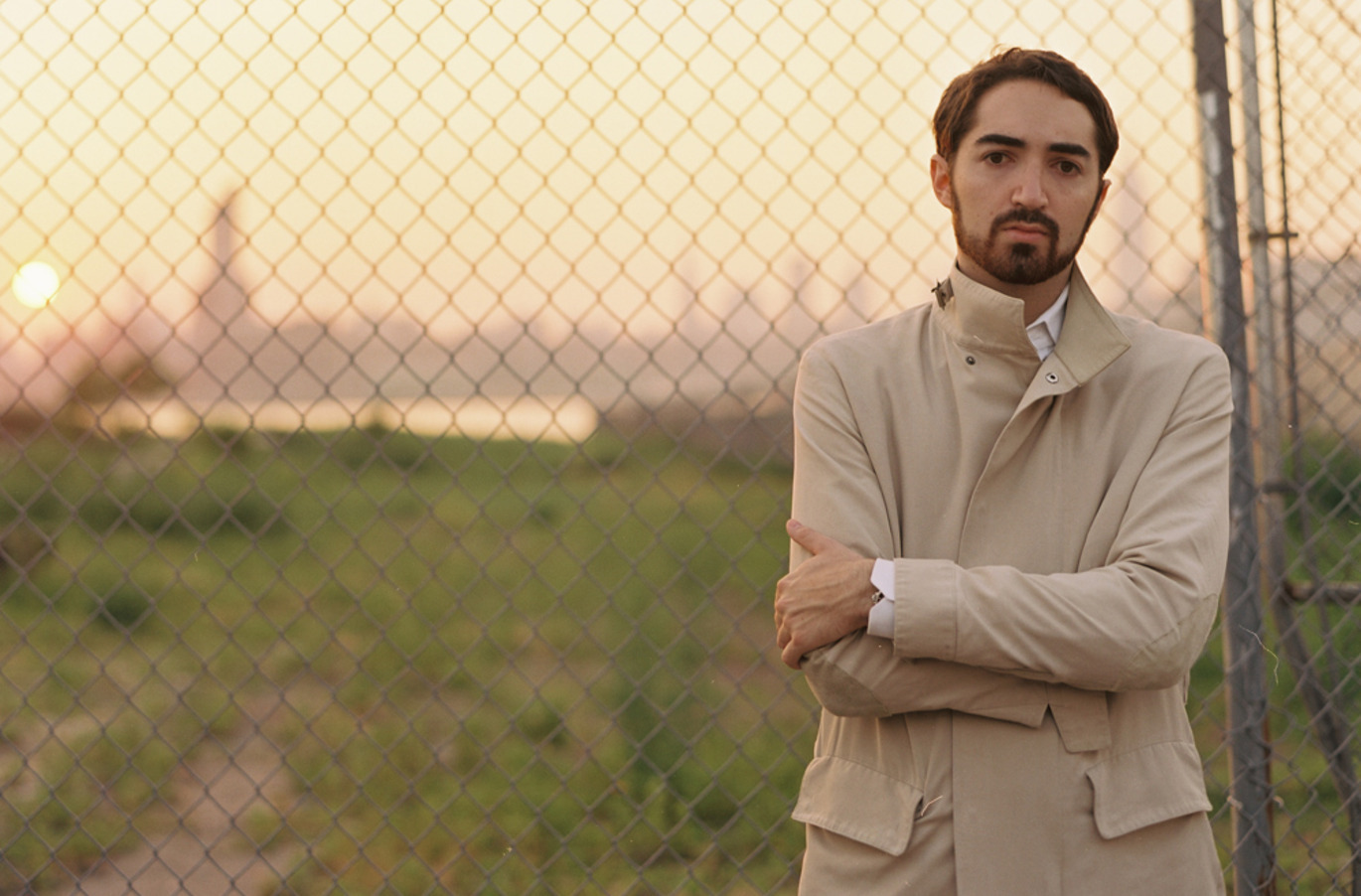 Lead photo: SV4
It all started with a record sleeve, a minimal blend of Michael Segal's Boy Cat Bird characters and a Pacman-like logo plastered across a stark black background. Weighing the potential purchase based on nothing but a record shop recommendation and the cover's simple, striking design, we scooped up Ghostly International's inaugural Idol Tryouts compilation despite not even knowing who Dabrye or Matthew Dear were.
More than five years later, Dear and Dabrye are two of Ghostly's marquee artists, with the rest of the label's roster providing everything from shades of subterranean techno (The Sight Below, Lawrence), shoegazer bliss (Dykehouse, School of Seven Bells) and ambient Eno-isms (Cepia, Kiln) to all manners of avant-pop music (Deastro, Mobius Band).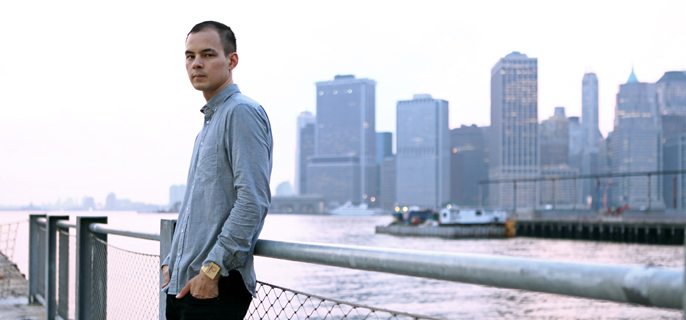 With Ghostly's 10th anniversary looming on the horizon this year and School of Seven Bells just weeks away from gracing the cover of self-titled's third digital issue, we thought we'd ask one of the label's most promising new signings (Michna, a beat conductor/DJ/former Secret Frequency Crew member who also goes by the name Egg Foo Young) to craft a mix of Ghostly's scene-spanning influences. He's joined by Ghostly founder Sam Valenti IV (a.k.a. SV4), a sometime DJ who helped curate Michna's crate. Together the pair emerged with a heady 60 minutes of melancholic dance music (Pantha Du Prince, Sascha Funke), Italodisco (Giorgio Moroder), essential electro (Kraftwerk), and an ambient house anthem (Orbital's "Halcyon & On & On") that left self-titled scrambling for our old copy of The Brown Album. Indie kids are encouraged to uncross their arms and join the fray, as the set ends in a mascara-smeared trifecta of the Depeche Mode, the Smiths and the Cure.
Michna/SV4, 'Seeing Colors' Mix:
Orbital – Halcyon & On & On (FFRR)
Joey Beltram – Enegy Flash (R+S)
The Persuader – What's The Time, Mr Templar (Svek)
Sascha Funke – Safety First (Kompakt)
Pantha Du Prince – Suzan (Dial)
Klein & MBO – Dirty Talk (Zanza)
Gino Soccio – Remember (Atlantic)
Giorgio Moroder – The Chase (Casablanca)
Der Zyklus -Elektronisches Zeitecho (Gigolo)
I-F – Space Invaders Are Smoking Grass (Interdimensional Transmissions)
Kraftwerk – Numbers (WEA)
Air – Le Soleil Est Pres De Moi (Dopplereffekt Mix) (Source)
Depeche Mode – Everything Counts (Maxi Single Live Version) (Mute)
The Smiths – Stop Me If You Think You've Heard This One Before (Rough Trade)
The Cure – Close To Me (WEA)
The Cure – Close To Me (Closest Remix) (WEA)