Seeing as how Michna was asked to open for The Orb at their two New York shows this week (Music Hall of Williamsburg tonight and The Bowery Ballroom tomorrow), we thought we'd ask the producer to share the story behind the rare Orb mixtape he made with Dust La Rock nearly five years ago. Not just to put the ambient-house pioneers' music in perspective; we also wanted to give anyone who slept on the duo's cassette the chance to celebrate Dust La Rock's legacy in light of his passing earlier this year…

[DOWNLOAD]
This is hard to write so I'll try to keep it brief. I first met Dust La Rock in 2005, in an elevator going up to a rooftop function put together by RE:UP magazine. He commented on one of the stickers on my skateboard and within a few minutes we were chatting about all kinds of skate/bike/street/design/music stuff.
I soon realized that he was the designer behind the cover art to The Orb's 2003 album Bicycles & Tricycles. He said he knew Alex Paterson and Jimmy Cauty (The KLF/ex-Orb) and I couldn't help but think, "This guy standing in front of me is in The Orb's inner circle!" I had met Thomas Fehlmann in Berlin (and geeked out) but had never met anyone in the States who had actually worked with The Orb creatively. At the end of the party Dust turned to me and said, "You should join our BMX Gang."
Over the next 10 years Dust and I became very close and constantly shared influences. We even built a Dreamachine for his B.K. Scum art show. In 2009, ideas for an ambient mixtape led to us committing to an all Orb Mixtape. We figured it hadn't been done yet, especially not one with the group's blessings.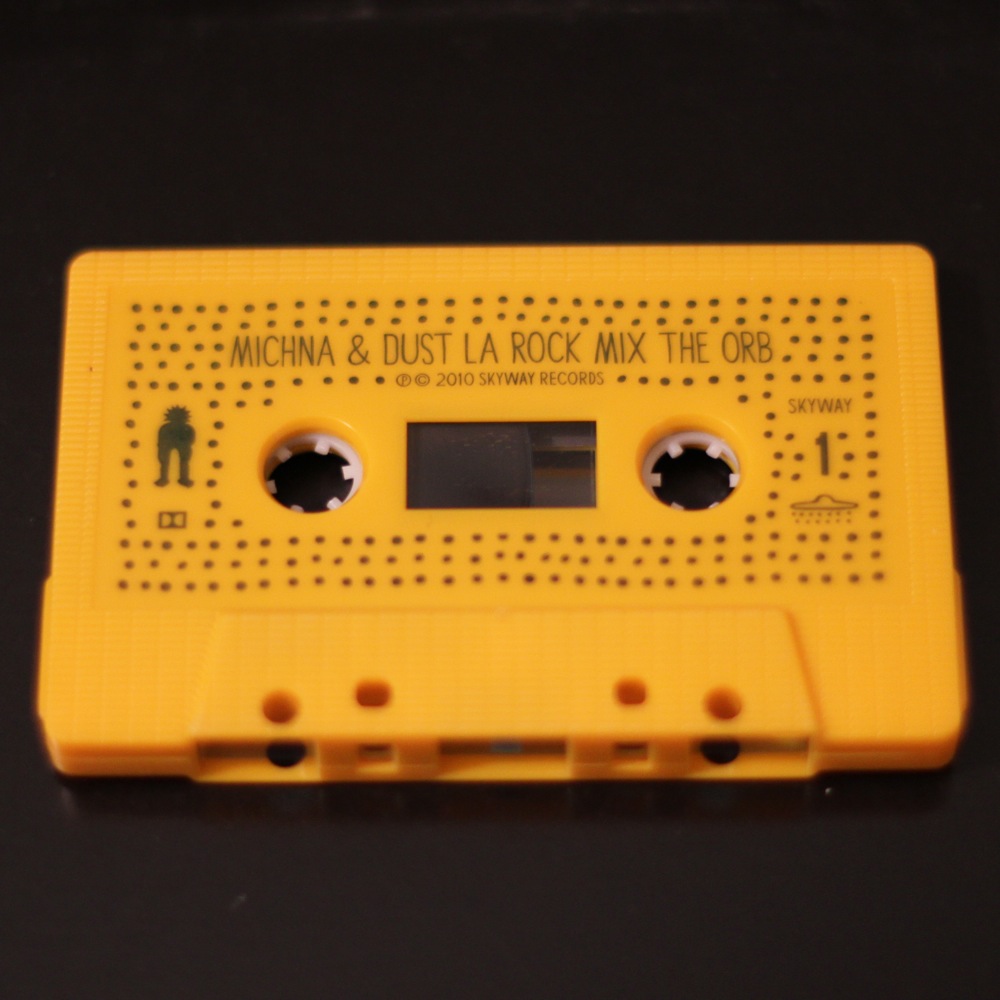 In case it's not clear yet, The Orb has been one of the most influential groups to me in terms of really thinking outside the box and taking the listener somewhere else. Buying their debut album at age 14 certainly had a permanent effect.
The next year was spent on the mix, adding in all kinds of hidden dialogue from cult VHS movies. In 2010, we finally released it on a made up tape label (Skyway Records) and the 100 cassettes sold out almost immediately. People then started flipping the tapes for $200 on Discogs, which Josh got a kick out of.
If Dust were here today he would probably say, "Just post the fucking mix!"
Done and done.
Josh, you are sorely missed. By me and by many.
Rest In Peace, Dust La Rock.