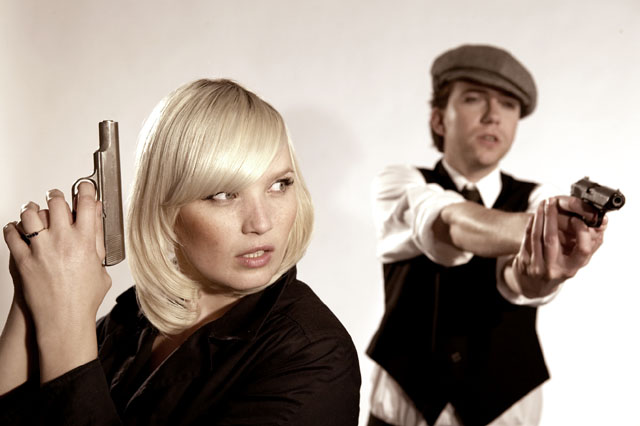 Last year's Raveonettes LP, Lust Lust Lust, made self-titled's year-end list, so we were psyched to hear the duo's unprecedented plans for Album No. 4. Namely the unfiltered delivery of new demos via Twitter–the first installment of which, "Last Dance," dropped today.
Blunt feedback is encouraged. Or as our favorite Danes put it in a MySpace post, "Don't be shy to leave comments for the tunes, we most definitely appreciate your opinion!!! We wanna make the best Raveonettes album to date!!!"
Our verdict: From its soda shop vocals to its Wall of Sound production values, "Last Dance" is a new Raveonettes song, all right–one that's a little different due to its flatlining beats and delirious synth lines. A promising start, albeit one that could use a couple more curveballs….
[audio:http://www.self-titledmag.com/wp-content/uploads/audio5/the_raveonettes-last_dance_demo.mp3]
The Raveonettes, "Last Dance (Demo)"