"No accurate account of Teste exists on the internet, or in the minds of the participant," founder David Foster (a.k.a. /ϟ/HUREN/ϟ/) insisted in a recent BRVTALIST interview.
Where does that leave us with The Box Man, then? Now available through BITE—the new, Berlin-based label run by Hayden Payne (Phase Fatale) and Florian Engerling—the 12" EP doesn't waste any time dusting the influential project off for its first proper record in 25 years.
In the following exclusive, Foster presents a complete stream of its five black-lit techno cuts (rounded out by new recruit Martin Maischein) alongside his track-by-track commentary….
"THE BOX MAN"
Well it works on a couple of levels. I really liked that Kōbō Abe book it's named after, although I've forgotten it over the years, so I better read it again. Covet your moments when you can concentrate on an abstract novel—some of the best moments in life!
The track itself is the result of getting my third Octatrack sampler. I'm on my fourth now. I knew I had something and did a very rudimentary recording of it as I had a feeling something ominous would transpire and sure enough it did! When I went to save it, I copied it the wrong way and lost it. So it was a hassle for Martin to cut through the mess I gave him and get the most usable parts out of the loop.
"THE LONG TERM CARE FACILITY" 
More personal, as it evokes the imagery of those dreary palliative compounds and the misery tinged with ennui. That's also how I feel sober at parties these days; I'd rather be curled up in a nice firm hospital bed on high grade pharmaceutical drugs.
The song also inspired the funeral booklet concept in the limited edition pressing. When you get out of that facility—if you or your family planned well—you receive a booklet!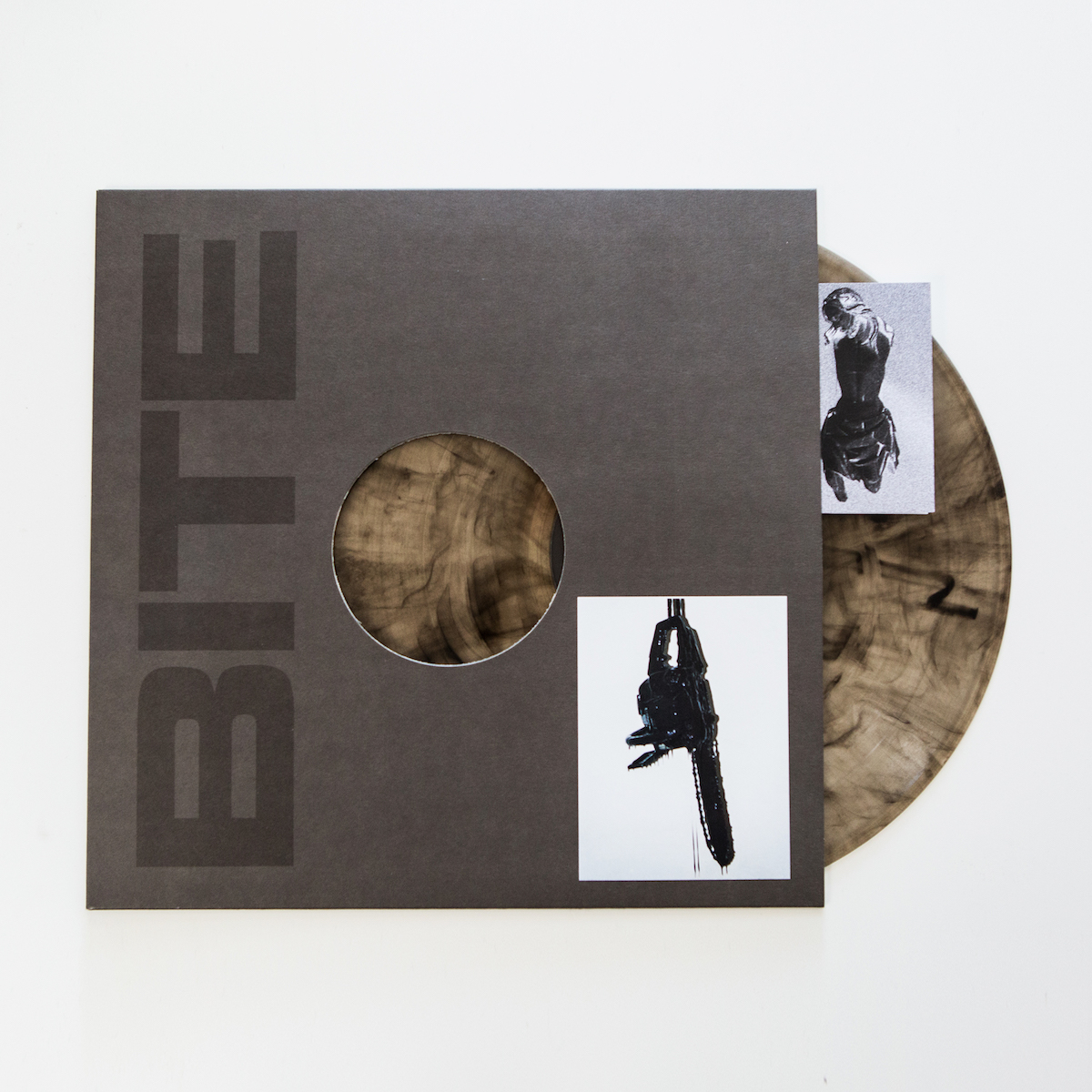 "THIEVES ARE OPERATING IN THIS AREA"
My love letter to the Berlin pickpockets that operate with impunity in the club and Neukolln areas! This was the product of hours of improvisation and ended up edited much different than originally intended!
"FOAMING AT THE MOUTH"
Martin doesn't like this one, but I love how it sounds outside of the room, like when you're in the foyer of a club. It's nice and anxiety-inducing—like abandon all hope ye who enter here! I had some fun re-amping one of the parts and getting loose!!
"LYUBOV"
This is the odd one out; I don't think the Industrial Techno Polizei will take too well with it. It defies all content requirements of industrial techno, as laid down in Friedrichsberg Berlin from the year 2011 on. However with the Promo Feedback Submissions we haven't gotten a fine for it yet so we're still at large!!
Side note: When we listened to the masters at Panacea's he commented it was our calypso track! Could be a new direction for further material!