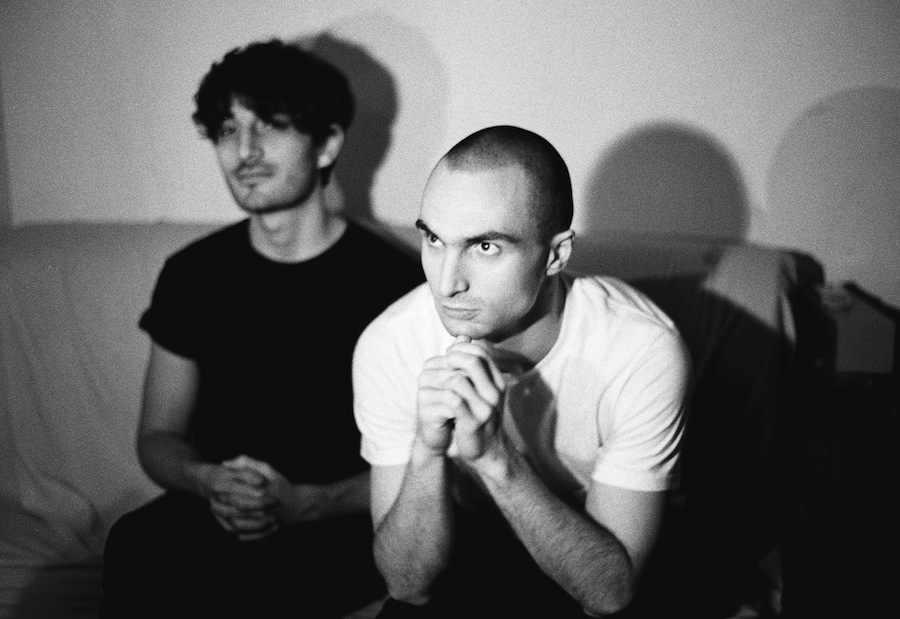 Now that every Tuesday is a frantic scramble for the best streamable/downloadable/sharable new releases–in our office, at least–self-titled thought we'd save you some time and share five records we stand behind every week. Here's what we're digging at the moment: 
Carter Tutti, Coolicon 10" (Conspiracy International)
It's taken them a couple decades, Throbbing Gristle reunions and painstakingly remastered Chris & Cosey reissues, but industrial music's most iconic couple (Chris Carter and Cosey Fanni Tutti) have finally gotten around to releasing a new Carter Tutti record. The good news: it's fantastic, presenting two very different versions of the same single, a tense midnight screening of tunnel vision techno and a sparse but spooky reading of dark ambient diary entries. The bad news: it's only two tracks long. Here's hoping a new album is on the way next.
–
Dirty Beaches, Drifters / Love is the Devil (Zoo Music
The last time we saw Alex Zhang Hungtai play live, we were a little taken aback by the fact that he spent most of the set sitting in front of a Korg synthesizer rather than a rough guitar amp. Well it all makes sense now, as the singer/multi-instrumentalist splits his drifter-in-the-dark dealings across two distinct LPs–the tortured radio transmissions of Drifters and the comparatively calm ambient leanings of Love is the Devil. Quite a convincing argument against anyone who'd written Dirty Beaches off as nothing but a Lynch-ian Suicide pact in the past. (Which was wrong back then as well; Dirty Beaches has released several low-key film scores in recent years too.)
–
Koreless, Yugen (Young Turks)
It's no wonder why Four Tet recently called this EP "one of the best new records I've heard this year." Unlike the growing hordes of drop-heavy EDM heads out there, Koreless refuses to release the growing tension of his synth-driven tracks with thick bass lines or even a simple beat. Most of Yugen feels like it's stuck in a vacuum instead, channeling the ghosts of chill-out rooms past without going the Buddha Bar route.
–
Laurel Halo, Behind the Green Door EP (Hyperdub)
The constant aesthetic shifts of Laurel Halo's growing catalog continues on her latest Hyperdub EP, a live set-inspired listen that's much closer in spirit to her Detroit techno beginnings than the paranoid anti-pop songs of last year's Quarantine LP. Whether this means her next album will be a full-on club record is anyone's guess; either way, this one is a definite "tip!" for any adventurous DJs out there.
–
Magical Cloudz, Impersonator (Matador)
The central chrome-domed figure (singer-songwriter Devon Welsh) in this Montreal duo looks like Ian MacKaye, but he isn't exactly screaming at a wall here. With the spare sample banks and slow-burning synths of Matthew Otto by his side, Welsh paints stark pictures of love and loss that are somehow not the least bit sappy. Like his new label mate Perfume Genius, they're devastating really, from the murder balladry of "Childhood's End" to the spectral trails of "Mister." Definitely the defiantly emo album of the week.