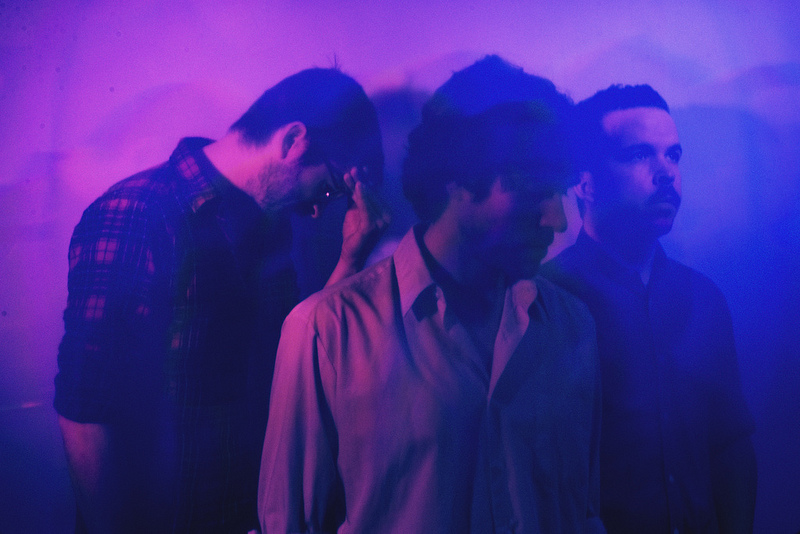 Here are five new releases that stayed in s/t's rotation throughout the week:
Bear in Heaven, I Love You, It's Cool (Dead Oceans/Hometapes)
Like the other two LPs before it, I Love You, It's Cool switches up Bear in Heaven's sound enough to leave you wondering what the hell just happened on the first couple spins or so. Themes eventually emerge; in this case, the Brooklyn trio seems to be after an elusive man vs. machine blend that was first breached on their Beast Rest Forth Mouth Remixed collection. Not quite dance music, it's as if the group's been trapped in a wind tunnel and surrounded by gleaming synths that swallow their neon-hued hooks whole.
–
Lotus Plaza, Spooky Action At a Distance (Kranky)
Bradford Cox's better half explores a similar brand of slightly experimental, perfectly constructed pop songs–ones that are swaddled in smoke and chased by clouds. Sounds like someone has a backup plan if that whole band thing doesn't work out.
–
Breton, Other People's Problems (FatCat)
What Tom Vek would sound like if he was surrounded by samplers and a bunch of guys who make art films in their spare time. Also of note: the fact that Breton sounds a bit like Bloc Party once did live, and "Edward the Confessor" is one of our favorite 2012 singles so far.
–
Chromatics, Kill For Love (Italians Do It Better)
The Chromatics album Johnny Jewel's been promising us for years–literally–lives up to our expectations, and then some, with a bloated tracklisting (90 minutes of music if you include its lengthy closer, the experimental, soundtrack-y flourishes of "No Escape") that never seems to wear out its welcome. A lot of that boils down to Ruth Radelet's vocals, which sound absolutely gorgeous lined up against Jewel's glassy-eyed grooves and the heart murmur rhythms of guitarist Adam Miller and drummer Nat Walker. Don't listen to these songs in spurts, however; succumb to the shadow-chased scene that Jewel's carefully sculpted, as it's as stylized as one of the producer's graphic design projects.
Want to hear more about how all of this came together? Read our lengthy interview here.
–
Zammuto, Zammuto (Temporary Residence Ltd.)
Anyone still mourning the Books' seemingly sudden breakup can take solace in Nick Zammuto's new project. Not quite as collage-y but just as cracked, it exceeds more expectations and fulfills all of the ones that matter. If you listen closely, there might even be some hints as to why the duo's split was especially rough.