While she's well-known within the art world for her fantastic paintings and illustrations, there was a time when all Camille Rose Garcia wanted to do was play in a punk band.
The Real Minx fit the bill perfectly, setting Garcia, Paula Boldyn, Allie Gottlieb, and Lynn Hobensack off on a mission as informed by The Bangles and The Pandoras as as they were by The Muffs and Motörhead. Not to mention the need to numb the "plastic and alienating" vibe of Costa Mesa, California at the time.
"Mostly for me, it was all about fun, friendship and the music that brought us together during those down and out times," says Hobensack. "No car, no money but always had the laughter, good times, and The Rock!"
"It was in the Minx I found true friendships, a way to channel my anger, harness my energy (somewhat), and unleash my creativity," adds Boldyn. "Every show was jumping out of a plane and I knew Lynn, Camille, and Allie would step into a free-fall of our glorious loud music and harmonies with me."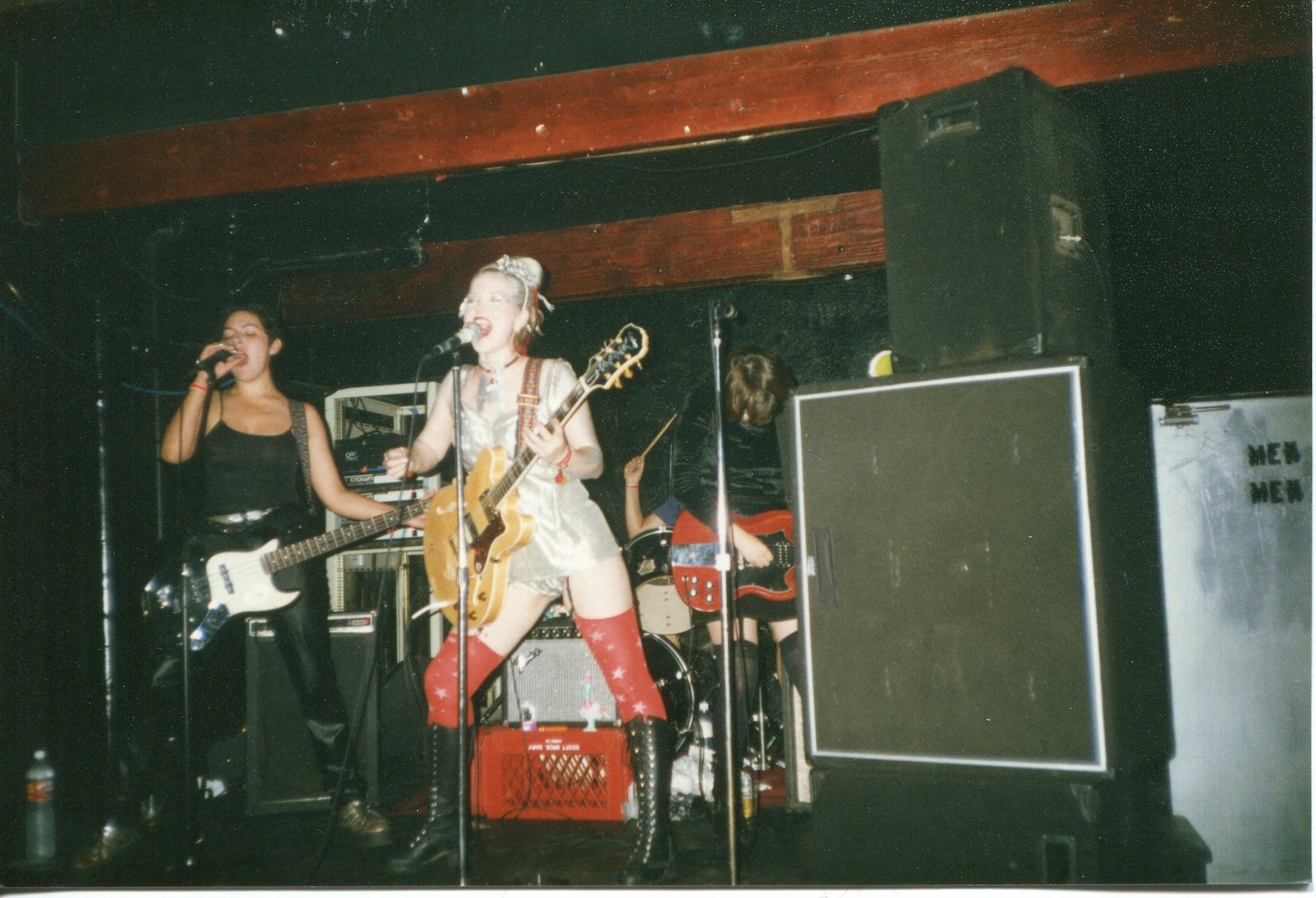 Like countless other combustible bands over the years, The Real Minx didn't record a ton of music during their short run together. What survived a straight-to-tape session was raw and revelatory though — a cigarette-and-coffee-stained hint of what could have been.
Sympathy For the Record Industry is set to release The Real Minx's Complete Recordings on August 6th. Included in a limited double-pack 7" pressing are five surefire songs, a a signed insert with liner notes and a look back at old flyers, and a bonus poster made by Garcia, who looks back at her past life as a punk rocker quite fondly.
"We were terrible," says Garcia, rather matter-of-factly, "and then after a while, we were great. It was pure, rock and roll joy. I lived for it."
Check out an exclusive track from Complete Recordings below, along with a little more context from Garcia….
It was 1994. I was back living at my mom's house in Huntington Beach, the site of my high school musician friends' collective drug-riddled demises, and the place from which I was always trying to escape.

I was fresh out of art school — broke and loaded with debt, possessing no practical skills whatsoever. Art school was smug and conceptual and depressing, and after I left, the "Art World" wasn't much better. It had no need of me and I had no interest in it.

The only thing that I really enjoyed and wanted to do was play music. I had a quiet, suppressed rage that most young women just learn to live with, and I felt powerless to do anything about it. The world wasn't prepared to meet my dreams, but I wasn't too willing to give them up. We were at an impasse.

Then I met the MINX, and it felt like we were somehow given to each other as gifts from a universe understanding the cosmic need for girl rock bands to exist.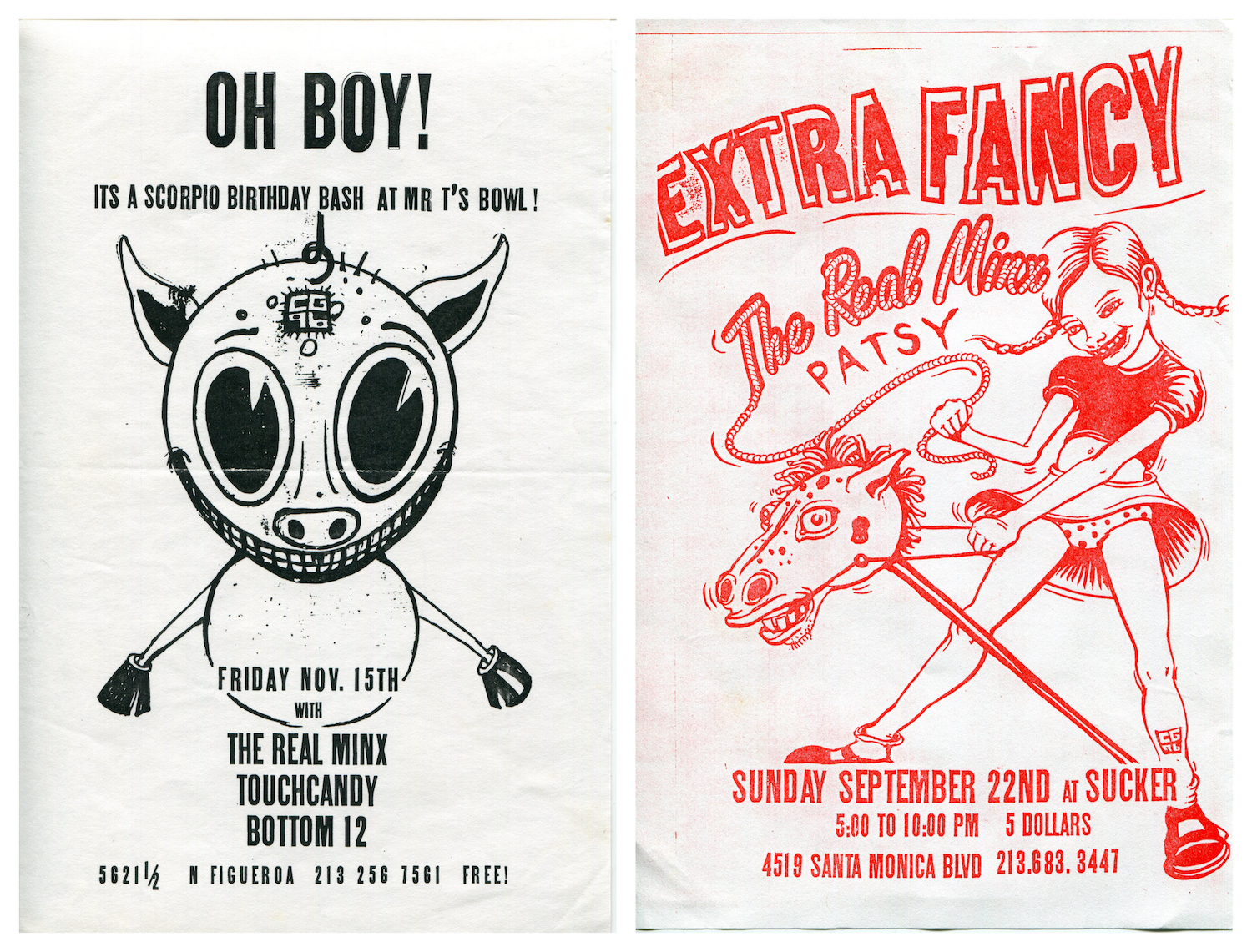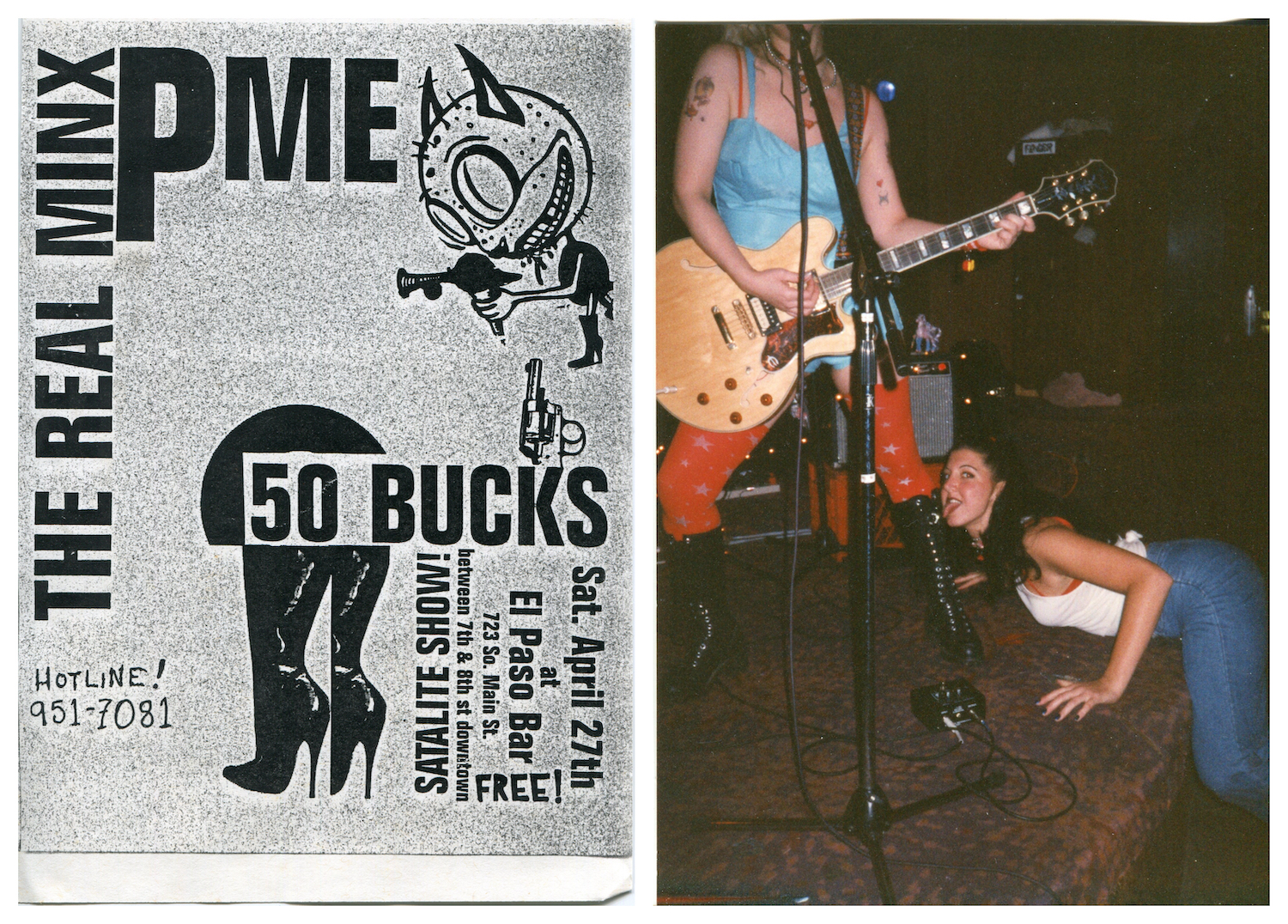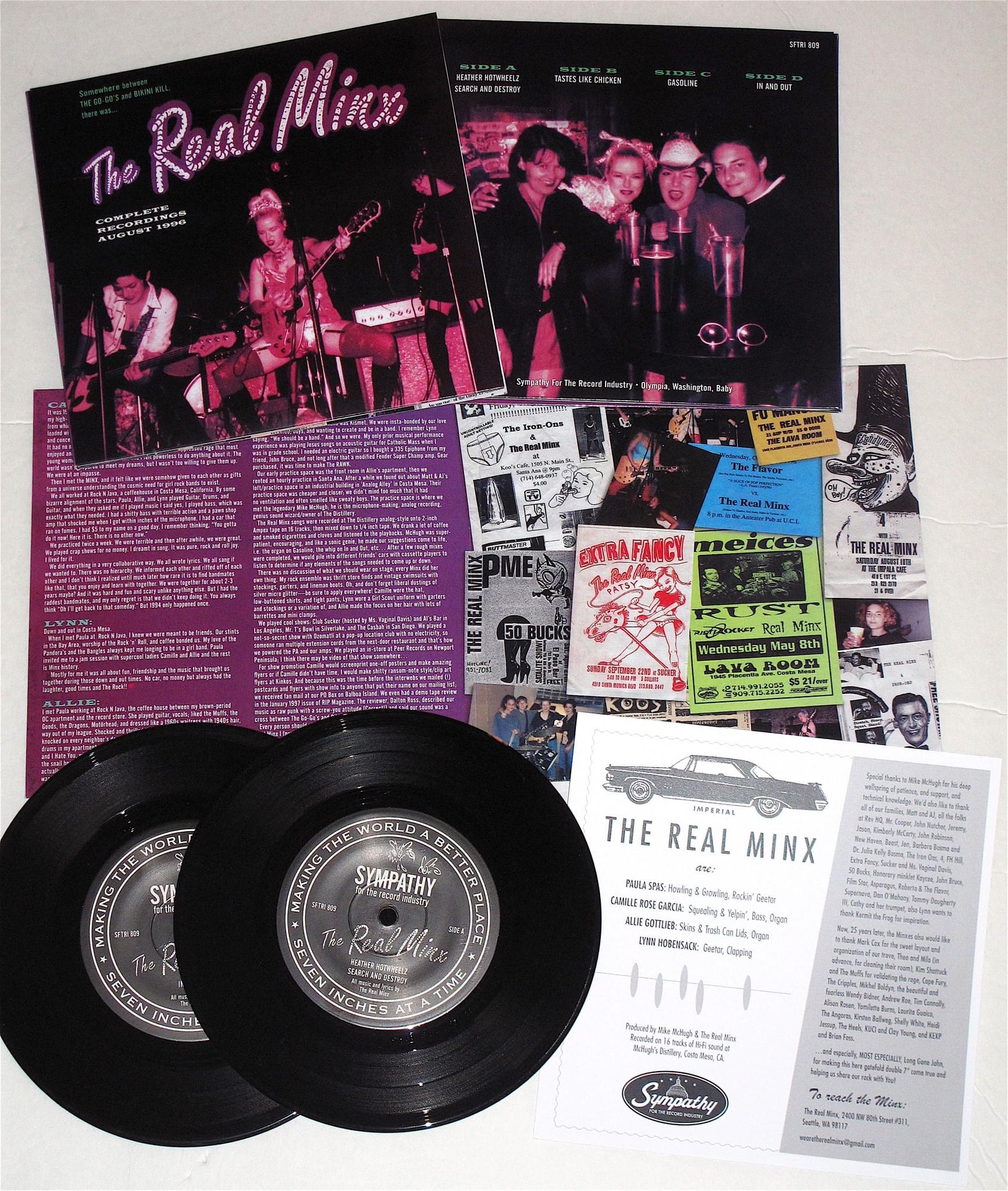 The Real Minx
Complete Recordings
(Sympathy For the Record Industry, August 6th)
1. Heather Hotwheelz
2. Search and Destroy
3. Tastes Like Chicken
4. Gasoline
5. In and Out