Words by Mitch Strashnov
Things have certainly changed for Kieran Hebden (a.k.a. Four Tet) since his last album release in 2010; he's made a transatlantic shift to Brooklyn, taken his sweet time with releasing his own music and collaborated with such iconic figures as Radiohead's Thom Yorke and his schoolmate Burial. Along with that, he took on a task that was long overdue–tackling the creative obstacle course that is constructing a FABRICLIVE mix. Hebden set out to make it mix not your standard club night fare, as he took Fabric's historical significance into account along with cues to the city it calls home, London.
self-titled met up with Hebden at a local coffee shop in Park Slope, eager on both ends to discuss his mix for Fabric (which is streamed alongside a track-by-track commentary below) as well as his current artistic and label-centric activity…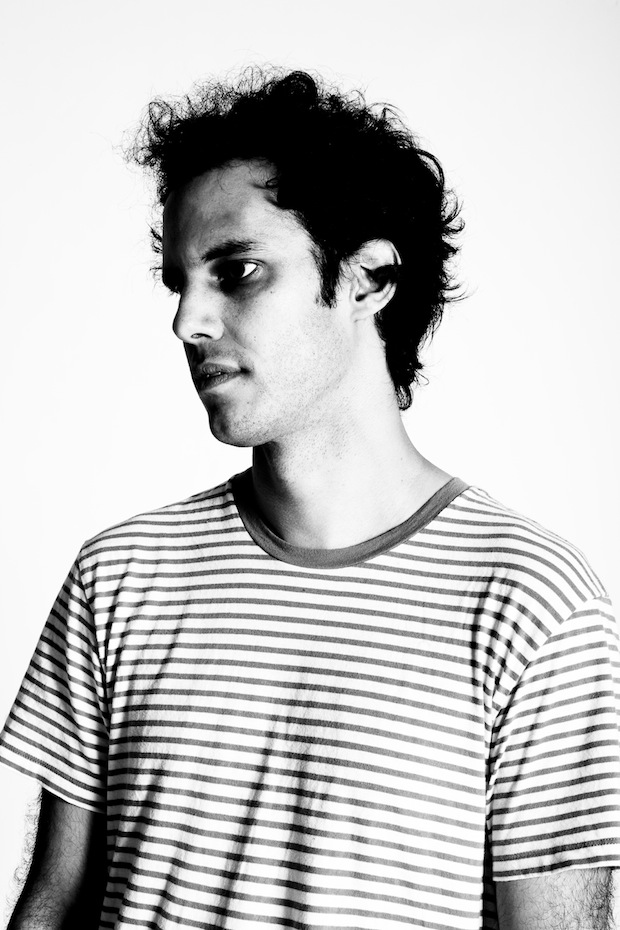 self-titled: First off, you moved to New York recently. What brought upon the change in setting and how's it been treating you?
I just came over for family—stuff like that. It's been much more relaxing; a mellow sort of place to be living, and a nice change in setting. The music scene is sort of subdued. People are passionate about it here, but things are quiet compared to what's going on Europe. I've been working on my laptop mostly, occasionally making trips to a studio in Greenpoint just to do some mixing.
The last few releases on your Text label have been all over the place in terms of timing. Any particular reason as to why?
I've been doing things at my own pace, really. With Text, some of the things I've done this year get made pretty quickly and within two weeks it'll be put out. I don't really feel the need to make a plan, especially with no new album plans for now. Then the opportunity for the Fabric mix came up and I thought it'd be a nice outlet to put out some new music.
When did the FABRICLIVE process start for you and were you ready to go from the beginning?
They came to me at a good time, when it was kind of slow in terms of my musical output. You got to remember that these guys put one out every single month, so scheduling is pretty precise. They give you a load of available dates and deadlines to be wary about from start to finish, so I just worked out a time and sent them a timeline, and the rest was history.
The mix is very fluid, as if it embodies the sound between rooms during an actual night out. Was that your original intention?
My idea was not to do a proper DJ mix—what you would hear me do on this mix would never go down like that in a club. It was more like a contribution to a series I admire; to do it my own way and to go with this idea that was more like a soundtrack for something conceptual about the actual Fabric club and its location, the history of the space and to make something devoted to everything goes around there.
How has Text been going so far? I know you've been pretty laid-back about putting out stuff, yet it seems to always be sold-out whenever there's a release floating around.
Well, you said it right there—laid-back.People for some reason think Text is a new thing I've been doing, whereas it's actually been going on for years now. I went through the whole process of running it, to go through all the steps properly. Considering it's physical-only at the moment, it's more of a steady-work task; contacting the stores and knowing where to ship the records off to. The output has been all over the place since its inception but recently, I've been putting out more dance-oriented 12-inches, exploring a definitive club context that doesn't employ anybody.
What's with you pressing such a limited amount of records each time? There's always calamity when it comes to releases, especially ones featuring people like Burial and Thom Yorke.
To be honest, it's all bullshit. The press will say "limited edition," but it's just because they don't have the full information. When it comes to releases that don't get pre-sold to shops, they just get a phone call that there's a release coming and there's no promo. So that can create some self-appointed chaos, especially to the record stores that want to bring in a lot of people at once, but then it gets crazy in the press. The Guardian was told that the Burial/Thom Yorke collaboration was only pressed for 300 copies, but there were thousands pressed!
What's your preference with touring these days? Do you prefer playing in proper venues, clubs, or at festivals with indie bands and fellow electronic-minded folk?
I want to play everywhere—a rock club one day, some techno-oriented place in Berlin, or even a wonderful madhouse like MoMA PS1 here in New York. If I can somehow keep managing to play good soundsystems, I'll be happy. In terms of live performance versus DJing, the best thing for me is doing half and half. I like doing both a lot but you can't do one thing all the time. Otherwise things get stale. DJing is sort of a rarity when I'm in America, so when I do play records here, something good has to be going on. However, the live stuff really does attract interesting and open-minded crowds of people, so there are great benefits to each way of performing. In the end, I'm still playing good music, which hopefully people can appreciate in the end.
Four Tet's FABRICLIVE.59 Commentary
1. Intro
2. Michel Redolfi – Immersion Partielle [INA-GRM]
I'm really into a lot of pioneering synthesizer music and the music that's been housed on this label. I think this track was done with speakers immersed in water; it's a beautiful record and I would listen to it a lot and play it out. It's totally techno in my mind but not clubby at all; not much different to Plastikman if you think about it, at least in my perspective.
3. Crazy Bald Heads – First Born [On-Tick]
This tune has a '90s [UK] garage vibe. Still brilliant to this day. If a tune like this came out on a label like Hessle Audio, people would go absolutely crazy for it. The remix I did was an accompaniment to an already brilliant track. I just pieced on a couple of bits to add to making the track even better.
4. Persian – Feel Da Vibe [Same People]
It's from the same era as the last track, but veering more towards speed-garage. I only recently discovered Persian. He put out loads of good stuff. I think he doesn't get recognized enough. I found this track of YouTube, and couldn't find it in stores, so I asked Persian and he couldn't find it either! No one could find a master of the track, and I went on Discogs and found someone who could send me the track without much issue.
5. KH – 101112 [unreleased]
KH is my initials. I made this track specifically for the mix. This tune goes really well with the influx of garage surrounding it. As you can hear, it's taking the previous tune and moving along to the next track, which is a bit different.
6. Youngstar (Musical Mob) – Pulse X [Inspired Sounds]
A real grime classic. There was this record dealer who was helping me find records for the mix and he started pulling out some grime instrumentals for me, and this tune blew me away. I bought three copies and the first copy I had was in such bad condition, it wouldn't play through entirely. The copy on the mix was a bit crackly, but it was the best I could find. When it comes to recording a mix with half records and half digital files, it sounds a bit weird. This part of the mix is specifically about Fabric and London—I saw the evolution of jungle go to garage and grime and so on, so I really wanted to capture the shift in sounds during this part of the journey.
7. Crazy Bald Heads – First Born (Four Tet Remix) [unreleased]
(see Track #3)
8. Floating Points – Sais (Dub) [Eglo]
He's one of my favorite producers at the moment. I honestly could've used any of his tracks, but "Sais" was the most recent one to come out during the creation of the mix. In addition to that, the tempo and the rhythm worked perfect with everything involving the mix at this point. To have a record like "Pulse X" go into Floating Points was a nice contrast that I felt needed to be explored.
9. Apple – Mr Bean [Appsolute]
He was hard to track down. We were given four different E-mail addresses and to finally find him was a tricky task, but this one fit nicely into the funky/house vibe. Still to this day, the tune is a beast to whoever drops it, yet nobody really knows who he is!
10. Manitoba (Caribou) – Webers [Leaf]
He's a really good friend of mine, I wanted to put this track out because of the garage meld. People have been saying he's just been making more club-oriented tunes, but actually he's been doing clubby records for years now, and this came out earlier in the decade, and sounds pretty fresh to this day.
11. Big Bird – Flav (Urban Myths Remix) [Nice n Ripe]
Just a wicked old garage record. To me, these tracks sound really good, but not massive anthems; yet they really have their place in the history of London. The tracks have stood the test of time, you know? On proper systems, this gets a drop and there's no stopping the dance.
12. Genius – Waiting [Kronik]
That vocal hook is something else, man. It works so well with sort of closing out this chapter in the mix. Also: "Waiting" works with the next tune because you do have to wait for a little bit in order for the mix to continue. But nonetheless, a fantastic sort of techno-garage track.
13. Four Tet – Fabric [unreleased]
This is more of the sounds of the club. There's a little bit about moving between the rooms of the club; you can hear the bleed of music between the background. It's not a flat recording. It's like six or seven recordings inside the club.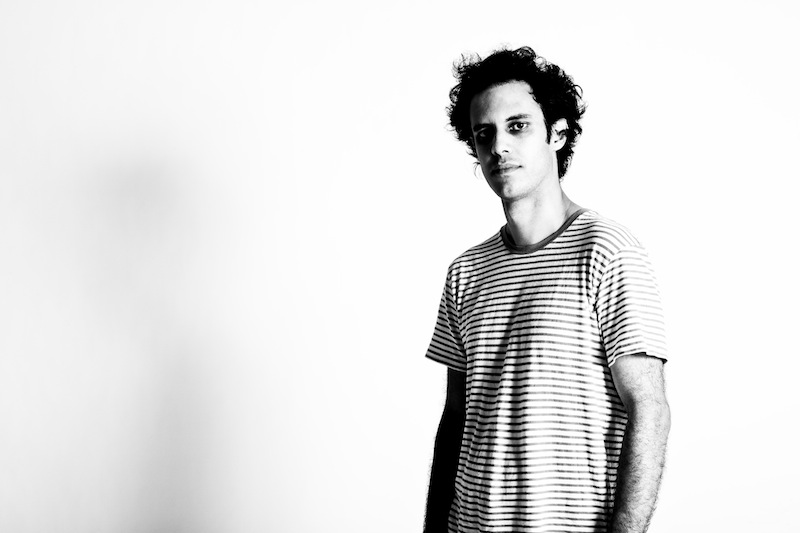 14. David Borden – The Continuing Story Of Counterpoint, Part Nine [David Borden]
This is a late-'70s piece. Borden was in a band called Mother Mallard's Portable Masterpiece Company, and I met him a couple of weeks after I licensed the song. It's kind of Steve Reich-processed type of music, done with Mini-Moogs. Again, it sounds like techno to me, but comes from a different world and time.
15. STL – Dark Energy [Something]
They put out a lot of good stuff; almost too much to digest! I could've picked so many tunes, but this is one of the recent ones. I wanted this mix to start up fast and this is the point where things would become deeper and bit slower.
16. Percussions – Percussions One [unreleased]
This i something I did in the late '90s that I never put out. I experimented with the thought of putting this in the mix, thinking it would work and in the end, it did.
17. C++ – Angie's Fucked [Music For Freaks]
Trevor Jackson played this tune at Love in NYC. I never had to go up to the DJ booth as much as with Trevor. I wanted to put this track in as a nod to one of my favorite DJs. He's the first DJ I went to see out of sheer excitement and when I'd come 'round, he'd be playing Public Image Ltd. with house and hip-hop. I learned so much from him. It's really invaluable.
18. Burial – Street Halo [Hyperdub]
One of my favorite records in 2011. I mean, it's such an obvious thing to put in there, but at the end of the day it's got to be played. The day it came out, I played it three times at Plastic People and played it at three times. Just from start to finish, it was so crazy. He's a friend of mine and it made so much sense to me to add this to the mix, because it's a pure expression of his tastes and interests in music. For me, it's one of the most Burial-esque Burial tracks in existence.
19. KMA – Cape Fear [KMA]
Classic. I only bought a copy recently. You see, half of the tracks on the mix stem from a timeline, and half are tunes that I just caught onto. When I did this mix, I need to go back and check out what I missed out on. I go on YouTube and see 500,000 people listen.
20. WK7 – Higher Power [Power House]
I saw this around and I knew it would fit. Even if it's current, it still has a timeless factor and totally works with the rest of the mix.
21. Ricardo Villalobos – Sieso [Cadenza]
He's one of my favorite producers; so many nice tracks and his mix for Fabric is an absolute classic. I was keen to put a track of his in, one that had nothing to do with minimal techno. I've seen him DJ a load of times and he stands out by miles, with a completely different attitude and agenda.
22. Four Tet – Pyramid [Text]
I made that purely for this to go into the mix. It's way more direct and clubby than anything I've ever done.
23. Red Rack'em – How I Program [Bergerac]
Another recent 12" that I really liked from [the record store] Phonica. It seemed to cover all these influences. It's super-short, but it works.
24. Active Minds – Hobson's Choice (Tune For Da Man Dem) [white]
This 12" has a girl/boy version. This is the darker version. This is a point of the mix that I wanted to get back to the beginning of the mix, when I started to get info to clear the track, white-label only. This dude Jess Jackson (who produces Tyga at the moment) produced it, who moved to LA from the UK, was hard to find but in the end it was sorted.
25. Armando Gallop & Steve Poindexter – Blackholes [Muzique]
I love this record. I wanted to have one old American original rooted classic in this mix. It fits so nicely with "Hobson's Choice."
26. Outro
27. Four Tet – Locked [Text]
I made that track around the same time I was putting together in the mix and I wanted it to stand alone, so I put it at the end; kind of like a conclusion to the night. Very summery in some ways.