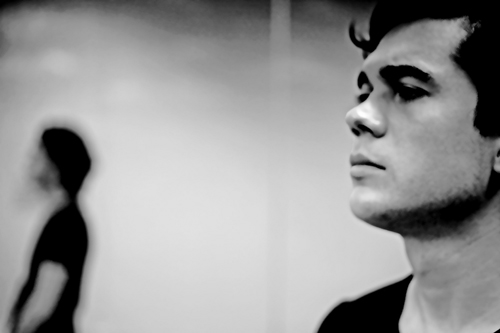 [Photos by Will Calcutt]
By Andrew Parks
Matthew Dear is what most people would call a true professional. Aside from being able to balance three distinct aliases like a purposeful schizophrenic (the dank, psychedelic peak-hour anthems of Audion, the manic minimal techno of False, and the avant-pop approach of namesake albums like 2007's justifiably-acclaimed Asa Breed LP), he treats tedious, thankless tasks as what they really are: part of the job description when you want to be seen as a continent-crossing, boundary-breaking DJ/producer/performer. That includes the following E-mail interview, which Dear feverishly delivered from an airport terminal … on the way to a wedding in Kentucky.
Yes, Kentucky. Which is quite far from where he'll be this Sunday–playing a live set in the second-to-last slot of New York's first-ever Minitek festival, right before sometime label boss Richie Hawtin. It's one of two Audion appearances planned over the next month, yet another burst of productivity and split personalities that brings with it more "Big Hands" dates (his trio version of Matthew Dear tracks) and the seventh installment of Get Physical's Body Language series. According to a press release that was slipped to self-titled a little early, "Matthew's eagerly-awaited Body Language mix is a very personal selection, and one which reflects his own artistic interests, concerns and strategies. In a sense, he approached the project literally, seeking to explore aspects of both the 'body' and 'language' in his selection and ultimately achieve a marriage of the two … Meanwhile, the mix's rhythmic default is one of sinewy, dancefloor-aimed 4×4 grooves, 'body' music at its purest and most devastating."
Be sure to scroll all the way down for the s/t exclusive cover art and tracklisting, as well as Dear's live dates. But first, a spontaneous Q&A …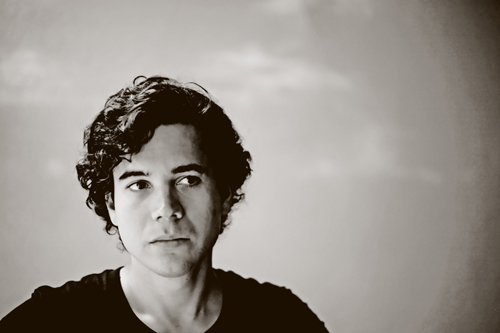 First up: I'm wondering how the move to Brooklyn's been. You've lived here for about a year, right? I realize you travel a lot, but do you miss having Detroit as your home base?
I miss Detroit's isolated nature. You can disappear for weeks at a time in that city, and no one cares or misses you. You can record a lot of music in that kind of environment.
New York is the opposite. You're supposed to live the streets. Home is only a bed. Art and music, drinks and friends saturate the city. If you're not taking it all in, you feel like you're neglecting some greater force.
Now that you've lived here for a little while, have you ever thought that New York isn't quite the cutting-edge, open-minded city it once was?
It's hard to say since I never experienced old New York first hand. I knew it wasn't going to be Downtown 81 coming here, nor did I expect a raging underground music scene. I was coming for the framework of the city that will always exist–the architecture, the layout, the underlying feeling of New York, which now rests more on its historic laurels than any other city. Sure, it's gone Disney, cleaned up a bit and got safe, but you can still run amok and get wild [if you] look in the right direction.
New York also seems to be a good reflection of the problems dance music still has in the U.S. The turnouts here are just completely unpredictable for major DJs sometimes, you know? I guess I'm shocked by how many turn up for some artists and the small crowds that catch DJs that'd draw thousands overseas.
I agree wholeheartedly. It's a very unpredictable scene. That being said, though, it's amazing when everything lines up right. When the perfect amount of people are in town, no conflicting talent is playing a block or two away, and the crowd has some extra cash to spend. I've had some memorable weekends here in that setting.
You recently reissued the early Matthew Dear singles as the Beginning of the End collection and had that "Dog Days" remix EP come out. Did revisiting that material put in perspective how much your music has changed over the years and where you hope to take it next?
What's funny is, I'll hear my old stuff being played out at an event, and often ask who it is. A strange sort of déjà  vu fills my mind, but I can't quite place the track. Music has always been an ongoing experiment of change for me. If I get tired of new directions, I may as well quit.
"My fingers are in a lot of pies, and I like pie."
Why did you pick Robsoul artists specifically to remix such a seminal single?
"Dog Days" is house, and Robsoul are the kings of modern funky house. There isn't enough cross-pollination in our scene, so I wanted to reach out and connect two labels that normally don't get categorized together.
Where do you hope to take Matthew Dear tracks next? I feel like you nailed the pop style you were going for on Asa Breed, but given your track record of changing things up with every single/LP, are you looking to do things differently on the next Dear disc?
My next project is still vocal based, but far more organic with a wider time palette. I'm looking for broad sounds and ideas, almost taking a cinematic approach. My Music For Airports phase I guess. God knows I've seen a lot of them lately.
Tell me a little bit about how the "Big Hands" tour version of your Matthew Dear material has developed. I've gotta say you guys have improved so much over the past year. (I saw your debut at Mercury Lounge and was really taken aback by how tight you'd gotten by the time you opened for Hot Chip earlier this year.)
I usually act before I think. The Big Hands is a prime example. My idea for the live show was there, but the rehearsal and stage time wasn't. You know, put me on stage with a mic and press play. I have quite a dissassociative personality that allows for such endeavors, but I always knew we'd get better as we went along. We had to start somewhere, so we did. Now it's evolving into a really fun party. We're playing better, and finding each other's groove onstage. If we get too good at it though, I'll have to quit and start over. It's not fun when it's easy.
Is a full band album in the cards anytime soon?
No, the Big Hands are strictly a live reinterpretation of my studio work. I may start a band down the road, but it would have to be it's own entity altogether.
Maybe a Bowie-ish record (the Eno years) to reflect the cover you just did?
That would be great.
What did you learn about what to do and what not to do when you first did live shows as a duo behind the Backstroke EP?
That seems like ages ago. I knew all the while that I was looking for my inner frontman to come out. I didn't want to fake it, or force it, so I spent a few years searching. Anyone who sees me singing can assume I'm soul searching while trying to remember the lyrics to my songs.
I've always viewed Audion as this hedonistic, id-flexing alter-ego for the stuff you do as Matthew Dear, from the overtly sexual song titles to the way the music actually sounds: louder, heavier, more club-oriented, etc. Now that you've released quite a few singles since Suckfish (as well as some remixes), how do you approach your two main projects at this point, both conceptually and musically?
They are exactly that. I'm still a sucker for a late night in a dark club, and Audion keeps that door open for me. It's funny how many people tell me they like one alias but not the other.
I haven't seen you DJ as Audion in a while. Are you excited to head back into that guise for Minitek? I'd assume the break from the frontman spotlight is gonna be nice, although I do realize you've done a decent amount of DJing in recent months.
I'm actually doing an Audion live set, which will consist of all my own material. It's been a while since I've done it in NY. It's usually an hour of me going more deaf. Matthew Dear is mad at Audion for that.
You've done a lot of remixing in the past year, including some unexpected stuff like Spoon. Do you see yourself focusing more on DJing, remixing and putting out singles in the coming year as opposed to doing more of the tour/LP thing like you have with Asa Breed?
I'm going to keep doing it all. My fingers are in a lot of pies, and I like pie. I'd also like to produce more of other people's work. Bands.
Now that techno is becoming more commonplace with the development of new digital technology and such, how do you hope to push your Audion tracks further in the near future? Hopefully another anthem on par with "Mouth to Mouth?"
It's funny how "Mouth to Mouth" gets referenced in Audion reviews recently.  Almost like I'll never make something better. Who knows, maybe it's my "Spastik." You can only have one [classic] in my opinion, which is fine. There will be other solid tracks, but nothing as special. Time and place amount for everything. 2006 was a great year for our kind of techno.
"Don and Sherri"
[youtube cyTqBik_w2g]
I really dug your False disc, 2007. Are you planning any more False material in the coming year? Or are you kinda bored by that sort of techno at the moment?
I've got a few False tracks in progress. M_nus is a great opportunity for my weirder subliminal techno. Hopefully something can be ready for 2009. Wow, has it been two years already?
Tell me a little bit about the Get Physical mix: when did you record it, how much time did you put into figuring out the tracklisting, and what style of yours does it reflect the most? The kind of stuff you DJ under your own name? Or a mix of everything you do: False, Matthew Dear, Audion?
It represents my summer of '08–in my opinion, the summer of the lost. We're all reveling in the white wash of some epic wave that started building around 2004. It's crashed, or is crashing now. We're a bunch of happy wet dogs. The mix is slow and more house based than what I DJ live, but I sure as hell don't listen to blip blap bang at home, and neither should you.
Do you find doing mixes (as opposed to live DJ sets) to be a tedious process, or do you find it liberating because you can spend more time in terms of track selection, what works best where, etc.?
They both add to my ability to evolve. DJ'ing keeps me in touch with what's new, and what others are doing. Playing live keeps me sharp and at work on my own production. Translating my experiences and influences from the road into a performance.
Tell me a couple tracks on the mix and why you picked them…
DJ Koze's "I Want to Sleep" and his track from [Kompakt's] Total 9 [compilation] ("Zou Zou") which I can't recall right now. I'm on a plane flying to a wedding in Kentucky and can't look it up. Koze is simply the best. The only artist I know that really gets it.
One more thing: Gone on any fishing trips lately?
I went fishing in Texas earlier this year and caught some big redfish. My dad caught a bigger one than me though.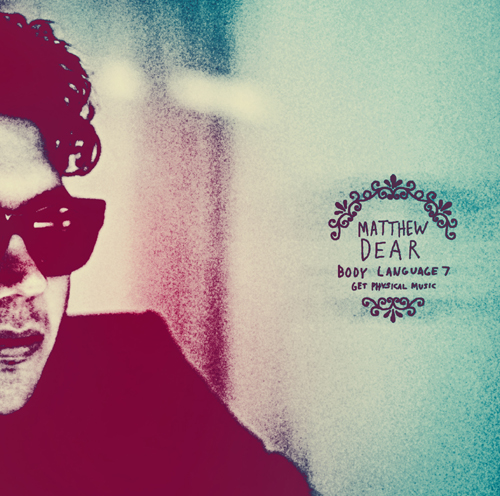 Body Language 7:
1. Dinamoe – The Green French One (Original Mix)
2. Kalabrese – Cityblues
3. Sascha Dive – Street Life (Samuel Davis Dark Groove Remix)
4. Kid Sublime – Basement Works Vol. 1
5. Johnny D – Orbitalife
6. Martinez – Retrospective
7. Diz – No Way
8. Johnny D – Tramodyssee
9. Mlle Caro & Franck Garcia – Dead Souls (Radio Slave Long Distance Kiss Mix)
10. Prompt – Ambee
11. DJ Koze – Zou Zou
12. I:Cube – Gtnup
13. SoulPhiction – Traffic Lights
14. Two Armadillos – Hamlin (Sascha Dive's Secret Dub)
15. Seth Troxler & Patrick Russell – Doctor Of Romance
16. Even Tuell – Untitled B1
17. DJ Koze – I Want To Sleep
18. Basti Grub – Baaa Niii
19. Matthew Dear – Free To Ask (Body Language Exclusive Track)
20. Lorenzo – Get Deep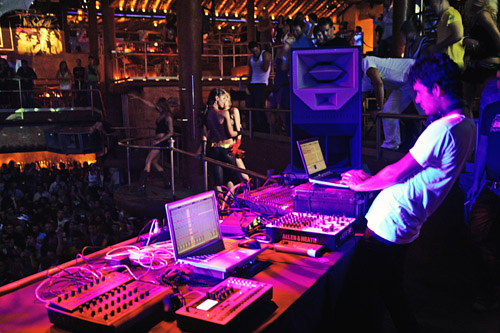 Matthew Dear Live:
9/14 Brooklyn, NY – Coney Island (Minitek) +
9/27 Seattle, WA – Chop Suey (Decibel Festival) +
10/8 Seattle, WA – Chop Suey *
10/9 Portland, OR – Holocene *
10/10 San Francisco, CA – Mighty *
10/11 Los Angeles, CA – Avalon *
10/15 Montreal, QC – Lambi
10/16 Toronto, ON – Wrongbar
10/17 Chicago, IL – Sonotheque *
10/18 Ann Arbor, MI – Blind Pig *
* Matthew Dear's Big Hands trio
+ Audion live