Lo Recordings has tapped Tom Furse for its latest library music LP, following in the footsteps of well-curated compilations from Luke Vibert and Barry 7. Due out August 7th, Tom Furse Digs is centered on long-lost pieces from the Southern Library of Recorded Music, including composers that'll be both familiar (Nino Nardini, Roger Roger, Johnny Hawksworth) and relatively foreign (Anthony Mawer, Harihar Rao) to record collectors. Here's what the Horrors keyboardist/bassist had to say about it:
Oh the curious world of library music, so tempting in the record shop and often so disappointing on the turntable. However there are gems here to be found; shining and unique oddities, the bastard sounds of pop fancy.

The Southern Library of Recorded Music, to give its full name, largely sits away from what has become known as the 'library sound'. Instead of sample-friendly beats and mutated versions of chart hits, there is something here that's all together different. A world of exotica-tinged jazz beat, calling up images of of sandy days and smoky nights in tropical climates.

Despite the geographical and cultural differences of the composers featured, there is undeniably 'a sound' here all of it's own. Admittedly this is after a lot of filtering on my part, but such was my task and no stone was left unturned to find the diamonds amongst the rough. 'Digs' is my take on the Southern library, and I hope you enjoy it.
Check out cover art and a complete tracklisting below, along with Furse's most recent solo recordings and a mix from his NTS radio show…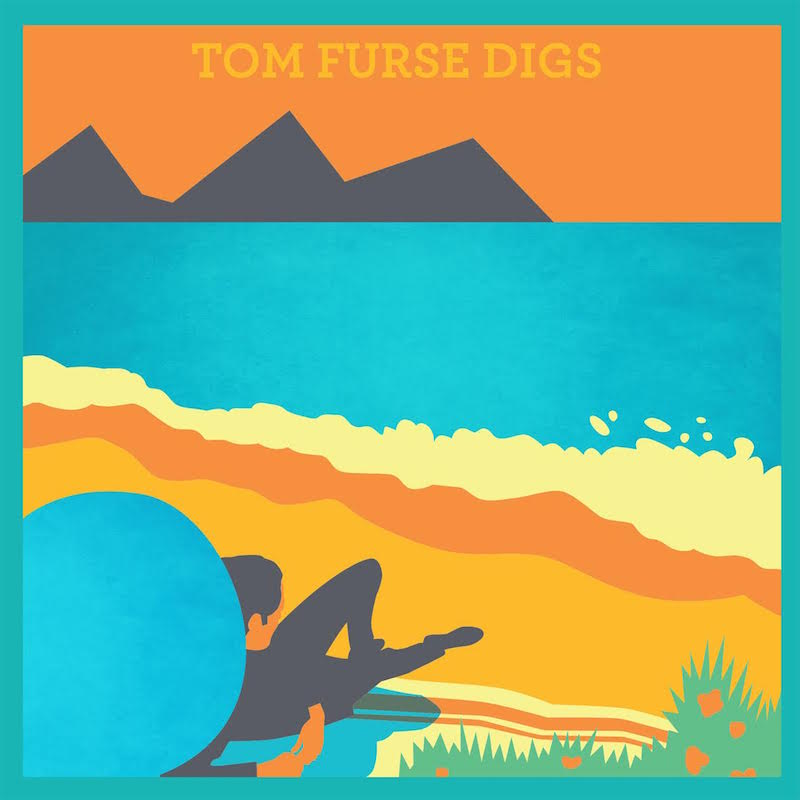 Various Artists
Tom Furse Digs
(Lo Recordings, August 7th):
A1. Beachcomber – Chris Gunning
A2. Several Shades Of Blue – Johnny Hawksworth
A3. Bass Guitar Stroll – Johnny Scott
A4. Poltergeist – Roger Roger
A5. Soothsayer – Nino Nardini
A6. Everglades – Barry Forgie
A7. Great Organ Beat – Johnny Scott
A8. Temple Courtyard – Harihar Rao
B1. For Joan To Dance To – Eugene Cines
B2. Riga Road – Reinhard Egin and Mike Run
B3. Long Hot Summer – Roger Roger
B4. Tarzan Talk – Johnny Scott
B5. Surf City – Anthony Mawer
B6. Low Down Beat – Johnny Scott
B7. Sad Swallow – Roger Roger
B8. Marissa – Johnny Scott
B9. Yesterday's Tears – Johnny Hawksworth
B10. Moonstone – Reinhard Egin and Mike Run
B11. Homing In – Larry Kraman
Tracklisting:
1. No Elephants In My Garden – Geranium Pond
2. Nothing Lasts Forever – Conan Mockasin
3. High Road Raga – Demian Castellanos
4. Expecting To Fly – Buffalo Springfield
5. The Windmills Of Your Mind – Dorothy Ashby
6. Taboo – Clyde Borly & His Percussions
7. Theme Music (Sad) – Kalyanji Anandji
8. Mainne Kaha Tha Mat Jao Tum – Shin
9. Too Lay – The Funkees
10. Jungle Music – Kelenkye Band
11. Wild – J Dilla
12. Calypso Rock – Original Tropicana Steel Band
13. A Treatise On Cosmic Fire – Todd Rundgren
14. The Answer – Maxayn
15. What's Your World – Gloria Ann Taylor
16. Spaces And Places – Donald Byrd
17. I Really Love You – Dee Dee Sharp
18. One Woman – Jo Ann Garrett
19. Ombilic Contact – Alessandra and the Atomic Crocus
20. Planting Seeds – Seeds Of The Earth
21. Bongo Bongo – Bappi Lahiri & Asha Bhosle
22. The Sick Rose – David Axlerod
23. Misty Canyon – Sven Libaek
24. One Note Samba – Stereolab
25. Waterfalls – Paul McCartney
26. Feel The Spirit – Heaven & Earth
27. Get It Up For Love – Ned Doheny
28. No One Receiving – Brian Eno
29. Alfomega – Caetano Veloso
30. Bonzo's Montreux – Led Zeppelin