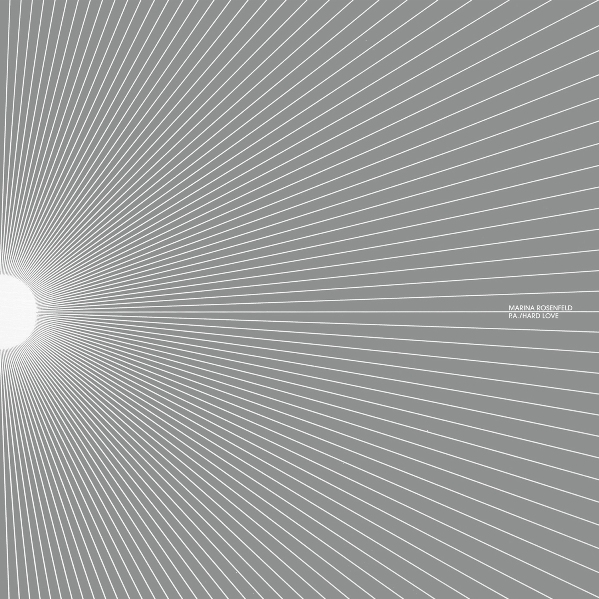 I've long been a fan of Warrior Queen's voice and collaborations; her guest appearances on the Bug and Skream's bass workouts were totally appropriate and urgent. Her album with Marina Rosenfeld is a really sublime listen, and one of the ones that never fails to change my mood if I let it play the whole way through. The vocals gliding in and out give it the feel of a field recording, particularly over the textural cello playing from Okkyung Lee.
Altogether, a nice change from a lot of vocals that come out sounding dialed in.
Untold's long overdue debut LP, 'Black Light Spiral', is due out February 24th through the producer's own Hemlock imprint. Check out its lead single here, and a track-by-track breakdown of Marina Rosenfeld's 'P.A. / HARD LOVE' album by the multi-medium composer below…
[youlist pid="PLlxVAExh_bYYj9KnKFphEJhC7UYcTM_Bd" width="601″ height="338″]
"NEW YORK / IT'S ALL ABOUT…"
The first time I heard Annette [Henry]'s voice, I imagined it very clearly inside my music, which I sometimes conceive of as a kind of speculative 3-D space—like a continuous game environment but not as aggressively pixilated, and without features. Mood over form.
On headphones, this one gives me the feeling of traveling rather quickly into a space, passing through… I'm going for an effect that is kind of like the opposite of compression and mastering—more dispersal and separation. When Annette's voice arrives, you are somewhere real, but your journey was non-linear. But she tells you why you're there.
"SEEKING SOLACE / WHY, WHY?…"
Annette tells a story she conjured up out of the sounds I gave her. She takes off from an atmosphere… She's sometimes heavily processed here, more than anywhere else. I tried to put a little pressure on her narrative. I'm also chatting with her in traces—and so is someone else, if you listen carefully—but her narrative starts to implode as the music kind of bulks up, and her lament gets theatrical, rhetorical…
"I LAUNCH AN ATTACK"
I made these synth sounds on the Buchla at EMS (Electronic Music Studio) Stockholm in the dark of winter. When they went through the big horns that are part of my P.A., the sound installation where all this material comes from were totally martial, like laser weapons or devices for sounding out spaces or something like that. Adding a kick drum here is almost a kind of pun or joke alongside these weird sonic weapons. I hate the fact that levels have to be somewhat uniform on records. This one should be heard extra loud. To get to all the layers, you have to be a little brutalized by the surface. There are birds sounding underneath…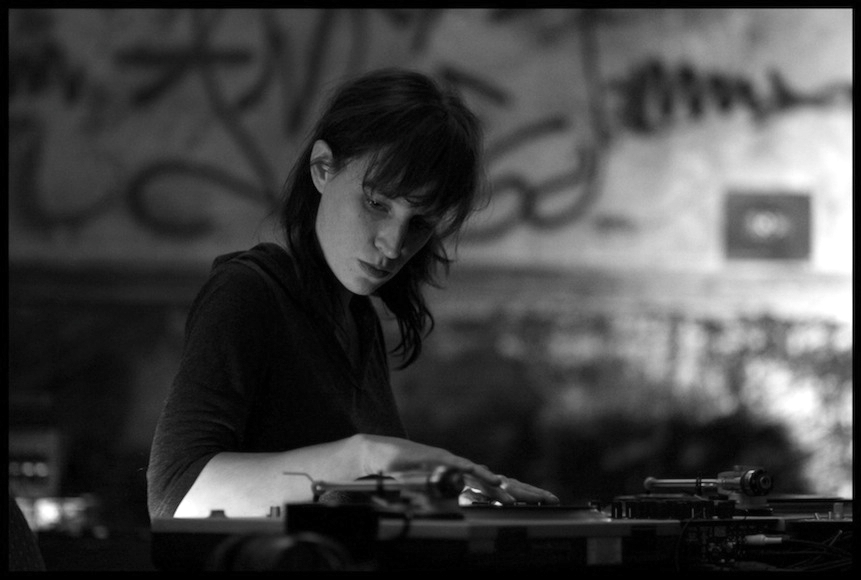 "NEW YORK / EMPIRE STATE OF…"
This one is another kind of impossible non-Cartesian space, a sort of orchestrated dialogue with a cello, performed by Okkyung during the first staging of P.A. in New York, which was in a seriously vast, former military drill hall in the middle of Manhattan. Some very New York-centric ambient elements are also drifting in and out of that space if you listen closely. We also projected and captured a massive but delicate bass resonance inside that hall using a homemade bass cannon. There are some pictures of it on my website; it looks like a big steel pipe on a furniture dolly, which it was…
"HARD LOVE"
I can't add much that isn't already in the lyrics to this track—Annette's poem floating on a sea of leftover cello riffs and clipped beats… It's "HARD LOVE"—all caps—because it's all about HARD LOVE.
"LIVERPOOL / 'ROUND DOWNTOWN BY MYSELF / TICK TOCK"
In 2010 I mounted a version of P.A. in an old car park in Liverpool called Renshaw Hall, formerly a labor market where people came looking for jobs. It's a damp and melancholy site with great resonance up in the roof, which was one of those Victorian era vaulted things, now housing a lot of pigeons and exhaust fumes. I didn't do much, just projected the sounds from New York and other places into the roof here, sung and spoke a few things, and let these big steel horns from the south of England that the metal artisans JT Pegg & Sons of Suffolk had built me earlier that year do the rest of it…
'P.A. / HARD LOVE' is now available through Lawrence English's ROOM40 imprint.