Vanessa Wagner has revealed the latest single from her looming album Study of the Invisible (InFiné Music, March 25th): "Gustave Le Grey," a prickly Caroline Shaw piece that lurks and leaps in the shadows for nearly 15 minutes.
Here's what the French pianist had to say about it and several other Study of the Invisible songs as we all celebrate International Women's Day….
I was introduced to Caroline Shaw by Bryce Dessner as a very talented and promising musician.

I listened to her compositions and was immediately very interested in her freedom of tone, her sensitivity, and the way she blurs the stylistic lines. I really like her 'Orange' album and her recent collaboration with David Lang. She is part of this new generation of musicians who navigate with ease between several worlds.

When I started to think about the different compositions that would appear on 'Study of the Invisible', her "Gustave Le Gray" piece was obvious. It is even placed in the center of my album — the longest and probably the most intense piece.

I really like the half-tone atmosphere — nostalgic but never outdated — in the middle, a tribute to Chopin with the first chords of a Mazurka. One enters this piece like one enters an old album of photographs.

There are two other female composers on the Study of the Invisible album: Suzanne Ciani and Julia Wolfe. I also often play the music of Meredith Monk. For me, it was a natural fit. I didn't choose these pieces because they are written by women, but because above all they are works that I like to play, and that have their place in my repertoire.

Female composers have remained in the shadows for centuries, and it is essential that both male and female performers bring the work of these musicians to light so that the balance can finally be restored and other talents can emerge.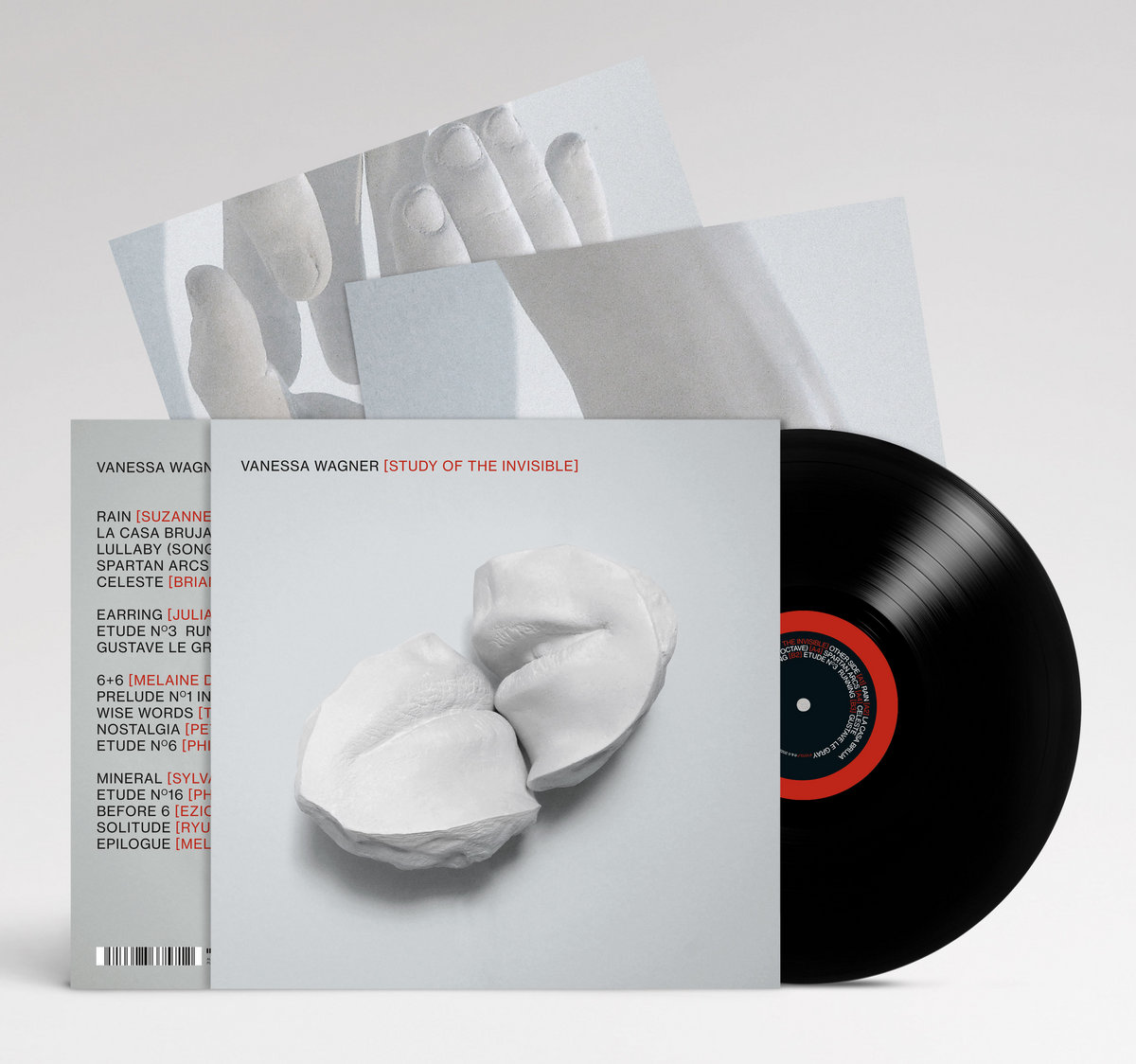 Vanessa Wagner
Study of the Invisible
(InFiné Music, March 25th)
1. Rain [Suzanne Ciani]
2. La Casa Bruja [Harold Budd]
3. Lullaby (Song for Octave) [Bryce Dessner]
4. Spartan Arcs [David Lang]
5. Celeste [Brian Eno & Roger Eno]
6. Etude N°16 [Philip Glass]
7. Earring [Julia Wolfe]
8. Gustave Le Gray [Caroline Shaw]
9. Prelude N°1 In A Minor [Moondog]
10. Wise Words [Timo Andres]
11. Nostalgia [Peter Garland]
12. Etude N°6 [Philip Glass]
13. Etude N°3 "Running" [Nico Muhly]
14. Before 6 [Ezio Bosso]
15. Epilogue [Melaine Dalibert]